Secondhand Gems: Tuner Cars For $20K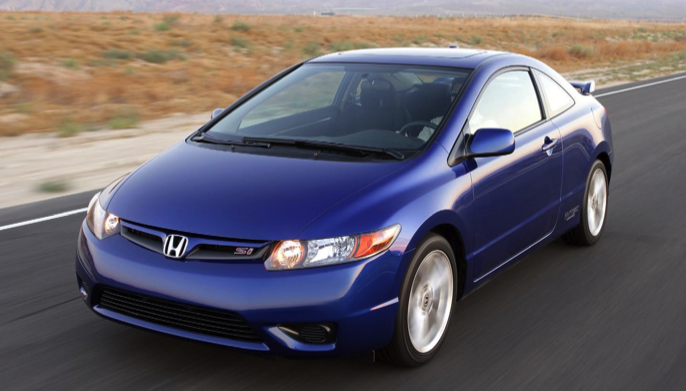 Remember the first car you ever owned? Perhaps it was a hand-me-down from another family member, or maybe you stockpiled some cash from the summer job at the local fast food joint to buy a rusty fixer-upper? Regardless of how it came to your possession, it was your first car, and if you're a fan of this magazine then odds are you probably did something to it that—at least in your mind— made it better. Perhaps you went for a set of wheels or a loud stereo, or if you had delusions of mechanical ability as young car owners often do, you probably hacked up the exhaust in the name of less backpressure. And then there's the favorite pastime of fabricating a cold air induction system from dryer ducting and zip ties procured from the local hardware store. You did that? Yeah, us too.
We say this not because we think tuner cars—which are by common definition imports with some affinity for modification—should be pigeonholed with those who exercise questionable judgment in the realm of modification. Quite the contrary; customization is borderline elemental for auto enthusiasts, and good tuner cars tap into this instinct like nothing else. Of course, without legions of aftermarket suppliers creating everything from cheesy wings to competition-spec engine hardware, these cars would simply be run-of-the-mill performance machines. Run-of-the-mill isn't bad by a long shot, but for those with the desire to turn their own wrenches, having a plethora of performance options already on the table goes a long way in fending off the call of the home hardware aisle.
Japanese machines like the Toyota Supra, Mazda RX-7 and the legendary Nissan Skyline are pretty much the center of the tuner car universe, but we'll be keeping our gaze fixed on more recent examples of the breed. And though the most recent run of tuner cars have traditionally been imports, our short list of three tunable gems does include a single domestic troublemaker that simply cannot be ignored, both for its cheap speed and epic aftermarket support. This time around we don't have a specific favorite. Instead, we offer a vehicle for each flavor of forward motion: front-wheel-drive, rear-wheel-drive, and all-wheel-drive. If we had around $20,000 to spend on such things, here's what our garage would look like.
Front-Wheel-Drive: 2008 Honda Civic Si
How could any tuner car comparison not include the Honda Civic? Yes, through the years there have been more than a few Civics that were unwitting recipients of what we would consider questionable judgment, but those same cars lend credence to the Civic's reputation as one of the great tuner machines. It was never meant to be a performance ride, but just like the hot rodders of old took deuce coupes and made them fast, an abundance of Civics around the globe led to an abundant supply of inexpensive replacement parts. Svelte haunches made them tossible and sensitive to even minor horsepower bumps, and sorted handling made them entertaining to drive. Gaudy body kits and crazy paint schemes notwithstanding, it was a good car begging to be made better.
Stateside, the Si is Honda's answer to a better Civic, and without getting too dramatic, it's a front-wheel-drive motoring masterpiece. Wringing out the high-strung 2.0 liter is as thrilling as your first kiss, complete with the tingly spine or possibly other parts that we won't mention. At 197 horsepower and 139 pound-feet of torque, there are quite a few cars that are quicker, and though it's well planted in the corners, there are cars that bite harder. What the Si does, however, is combine everything into a singular driving experience that's not too hot, not too cold,but just right. It's communicative without being overpowering, it's snappy without being harsh, it's comfortable without being too confining, and it doesn't hurt that it looks so freakin' good.
Nor does it hurt to have a global automotive aftermarket in which to indulge your tuning fantasies. Mugen is probably the best known company in Honda's aftermarket catalog, but the Civic is so popular that just about every performance-based automotive entity in existence offers something specifically for Civic owners. This aftermarket also caters to a variety of experience levels when it comes to tinkering, so should you find that supercharger install to be a bit more challenging than you'd expected, odds are there's a seasoned Civic enthusiast in your town with the knowledge to save your bacon.
All-Wheel-Drive: 2006 Mitsubishi Lancer Evolution IX MR
Rally geeks like us know this car as the Evo IX, and its reputation is just about as legendary as that of the Honda when it comes to being a tuner's delight. Seeing it here as a Secondhand Gem shouldn't be much of a surprise given the Evo's performance portfolio: 286 boosted horsepower, 0-60 blasts in the low four-second range, knife-edge handling, everything an overachieving Japanese econobox sedan needs to be exciting.
There is, of course, the newer and generally better Evo X that appeared for the 2008 model year, but eBay Motors still lists those rides close to $30,000. And that's fine with us, because there's another very important reason why we'd rather have the older model for a tuner car, and it's called 4G63. Displacing just 2.0 liters, Mitsubishi's 4G63 four-cylinder engine is basically the Far East equivalent to the small block Chevy. It powered everything from overseas versions of the 80s-era Starion coupe, to the infamous first- and second-generation Eclipse turbo, a car that still holds executive status in the tuner car ranks despite being out of production for 12 years. The 4G63 took World Rally Championship legend Tommi Makinen and various incarnations of the Evo to four consecutive WRC championships to close out the 1990s. It's the original powerplant for the Lancer Evolution, with a reputation making serious power despite having the same displacement as a family size bottle of soda. For tuners, the 4G63 is essentially four cylinders of awesome just waiting to be unleashed, and with a prolific performance history going back 25 years, you better believe there are go-fast parts galore for it.
Opt for the Evo X, however, and you miss the 4G63 experience. 2006 was the last year for the venerable four-pot, and though there's plenty to enjoy (and tinker with) on the new car, the older Evo IX feels a bit less restrained and untamed. The MR trim offers up the six-speed manual with the snazzier bits, it still retains some of that classic Evo styling, and yes, the 4G63 practically begs for bigger boost. These cars can be found for roughly $22,000; drop an extra $1000 into the motor and you'll be hunting $250,000 supercars as only hooligans can—with a hurricane-inspired turbocharged whoosh and a raspy four-cylinder exhaust note.
Rear-Wheel-Drive: 2008 Ford Mustang GT
Heresy! A domestic muscle machine associating with import tuner cars? If Honda can send us a pickup truck, and Lexus can send us a meaty muscle car (or at least something that sounds like a meaty muscle car), then the good ol' US of A can pony up a tuner car. Actually, we selected the Mustang GT for this comparo because frankly, we've never actually seen a stock Mustang GT that wasn't either a press car or sitting for sale on a dealer lot. That's not to say they don't exist, but finding a stock Mustang GT is like catching a UFO on video. You know what you saw, and there's shaky video footage to back up the sighting, but in the end it's just a bunch of blurry lights on tape, narrated by a slightly intoxicated eyewitness. In other words: traditional definition of tuner car notwithstanding, Mustang GTs are arguably the most often "tuned" car in the world of motoring. And for this nearly new comparison, that makes them important.
And honestly, even the diehard import crowd has to recognize the coolness of the Mustang. The 4.6-liter, 300-horsepower V-8 is a sweetheart of a motor that responds well to modification, with horsepower limits essentially set by how fat your bank account is. The five-speed manual can be rather heavy in its operation, but the box generally stands up to whatever abuse it receives. The song emitted through the twin tailpipes would be right at home as the new national anthem, and though this particular body style is now a generation old, it still has the muscle car swagger of days gone by. The downside is that the underpinnings also still kind of swagger like days gone by, at least compared to the likes of the Evo and even the front-wheel-drive Civic. But that's like calling a double cheeseburger healthier than a triple cheeseburger—this is still a stiffly sprung performance car with sufficient poise and grip to be plenty satisfying for most drivers, at least until the aftermarket bits start showing up.
And the aftermarket is where the Mustang GT truly becomes another animal. Like the Civic, virtually every company involved in automotive performance makes something to fit the Mustang GT. Even Ford is in on the Mustang action, offering a selection of parts through Ford Racing that range from basic cold air kits to full-on supercharger and suspension packages. Some of these factory offerings even come with a warranty—an unexpected bonus when shopping for cars to tinker with. Outside Ford Racing, every major exhaust manufacturer offers a custom-fit cat-back system that can be bolted. Every major suspension manufacturer produces springs, struts, and other Mustang-specific handling components. There are body kits galore, special lighting options, short-throw shifters, superchargers, all Mustang-specific, and because so many of these cars are on the road, most of the kits—even the big power adders like superchargers—are engineered to where just about anybody can install them with basic tools. Or, forego the individual effort altogether and just buy one of the many tuner Mustangs already on the market, from companies like Saleen, Shelby, or Roush. Those rides will still set you back some heavy coin—much more than our modest price block would allow—but entering the world of rear-drive V-8 disobedience with a 2008 Mustang GT should only set you back about $20,000.
Ask 100 different people about tuner cars, and you'll probably get 100 different answers. That's because tuner cars are more than just cars. They're a culmination of the machine, the companies that support them, and most importantly, the enthusiast communities that love them.