Secondhand Gems: Highway To Hollywood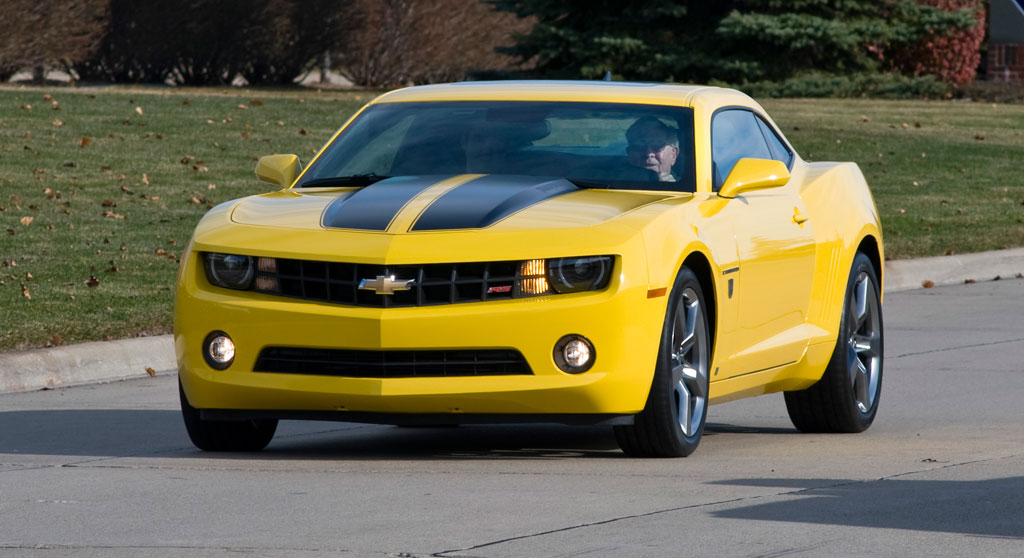 The digital pages of Winding Road are typically filled with our presumptions on what makes driving enjoyable. To reach these conclusions, 99 times out of 100 we're scribing about essential, elemental motoring characteristics such as vehicle balance, dynamics at the limit, handling prowess, usable horsepower, driver feedback, and so on. That being said, ladies and gentlemen, welcome to 100.
This is where we take some guilty pleasure in recognizing a very different but no less important side of driving enjoyment. This is where we mock the neighbor with the Honda painted to look like a radio-controlled car but secretly think it's pretty cool. This is where we flip past the monster truck race on TV but then switch back when nobody is looking. This is where we recognize machines that offer something other than just sheer performance thrills behind the wheel, and if you think we've gone off our rocker, consider for a moment what you would do with a Series 1 E-Type Jaguar. For starters, you'd get out-dragged by a V-6 Toyota Camry and out-cornered by a base-model Ford Focus, but that's not really the point. Experiencing the uniqueness of the E-Type makes it the more enjoyable machine to drive, and that what this month's Gems is all about–embracing the unique driving experience that some vehicles can offer. Sometimes that means performance, but it can also simply mean the aura and attention that comes from piloting something not just rare or special, but something famous as well. And for that kind of motoring enjoyment, there's nothing better than a ride straight out of Hollywood.
The question, then, is which one to choose? This is one comparison where personal preference is undeniably the dominating factor–Starsky & Hutch fans will go for the 1974 Ford Gran Torino, while Burt Reynolds types will no doubt drop their cash into a cowboy hat and a black 1977 Pontiac Firebird Trans Am SE. If you only have a few thousand bucks to spare, then The A-Team is your ticket to motoring stardom, since just about any black and gray 1980s GMC van with a red stripe and a bumper guard will get you noticed. But what if you have a bigger budget, say around $50,000? You could always go the popular route and plunk that cash down on a 1969 Dodge Charger with a rebel flag on the roof, but if we're honest, The Dukes of Hazzard has been a bit overdone for our tastes.
Instead, we've selected three machines that offer a unique replica ownership experience, and by that we mean each car has something a little different to offer. You probably won't find any of these rides sitting at the local showroom, but all things considered they're surprisingly easy to acquire, and that goes for complete turnkey vehicles or sourcing the specialty parts needed to build your own. That is, easy to acquire if you know where to look, but that's why we've already done the looking for you. And lest you think we're going to wax poetic about some fiberglass kit cars with hollow interiors and solid suspensions, all of our choices offer at least some legitimate performance to go along with their fame.
2010-2012 Chevrolet Camaro
If you grew up in the 1980s and you're reading this magazine, you had a collection of Transformers. If you grew up in the 1990s you probably had at least a few Transformers. If you grew up in the 2000s, yeah, more of the same, and we're not talking about electrical equipment. In fact, if you're between the ages of 10 and 70 we'll bet good cash that you had Transformers of your own, still have Transformers of your own, are attempting to reacquire the Transformers you had in your youth, or you bought them for your kids.
So when the first Transformers live action movie came out starring the hotness that was Chevy's concept Camaro, 30 years of adolescent fandom couldn't wait to drive home in their own Bumblebee. And Chevrolet was all too eager to oblige by offering a special Bumblebee Edition Camaro late in its inaugural 2010 model year, followed by another one (called the Transformers Special Edition Camaro) for 2012.
If we're honest, any current Camaro rocking a bright yellow finish with black rally stripes passes for Bumblebee, but the special packages include the requisite Autobot symbols inside and out, along with some special badging, and for 2012, unique wheels with a Cybertron-sized rear wing. The 2010 edition is a pretty rare find, and 2012 editions are still available at dealerships; all can be had for $40,000 or less. And aside from the instant stardom, you still get a legitimate performance car with a great V-8 (technically the special packages are available on V-6 Camaros as well, but seriously, why?), a well-sorted independent suspension, a six-speed manual transmission, and some measure of a remaining factory warranty.
And yet, there's still something missing from the equation. Discerning Transformers fans will notice right away that the front bumper on both special edition cars is nothing like the version used in the film. One is left to wonder why Chevrolet would create special movie editions of its runaway hit muscle car that omit what could be the most notable difference between a regular Camaro and Bumblebee? Enter the Camaro ZL-1, which just so happens to wear Bumblebee's chin in front of its 580-horsepower heart-zapper V-8. Fortunately, the aftermarket comes to the rescue with several options that range from rather cheap shadow decals that stick onto the existing bumper, to a whole new bumper design with the proper rectangular cutouts around the driving lamps and a front splitter.
If it were our money on the line, we'd scour the Earth for a 2010 Bumblebee Edition SS (or opt for one of the two currently on eBay Motors), plunk down another $1500 for the authentic front bumper, and enjoy getting rock-star attention with a car that can also act like one–loud, rowdy, and always ready to party.
1981-1982 DeLorean DMC-12
Great Scott! Can you imagine what would've happened to the DeLorean had Doc Brown decided to build a time machine out of a Ford Escort EXP? Actually, that's a rather astute question, since the DeLorean wasn't a terrific performer when it came out in 1981. Its frame was borrowed from the Lotus Esprit, but minor changes to the front ride height upset the car's balance. Its rear-mounted V-6 engine only produced 130 horsepower, delivering performance that was simply on-par with typical everyday commuter cars of the early 1980s, and by on-par we mean slow as hell, with 0-60 times hovering around 10 seconds. Still, it had a unique driving dynamic that was interesting, and of course the wide-and-low stance with the stainless steel body and gullwing doors made it look like something from, appropriately enough, the future. 30 years later it still has a very sleek, modern look, but would those good looks alone have been enough to keep the memory of this car alive if director Robert Zemeckis hadn't intervened with a movie called Back to the Future?
Thankfully Hollywood did intervene and are we ever glad because for all its faults, the DeLorean is simply a freakin' cool ride, even without the big-screen glamour. Similar to the Camaro, it doesn't really take a fully converted, neon-blue-lighted, flux-capacitor-equipped
Back to the Future
DeLorean to reap the benefits of its fame, and that's good because it'll be quite difficult to build a full-on replica for less than our $50,000 price point. Still, if a standard DeLorean isn't enough of an attention-getter,
DeLoreanTimeMachine.com
has all the parts you need–inside and out–to create your own time machine.
On the flip side, finding a standard DeLorean is really as simple as dialing up the DeLorean Motor Company, or visiting one of their five North American locations. Now, this isn't the original DeLorean Motor Company that went bankrupt in the early 1980s. A new DMC was born in 1995, completely unrelated to the original save for a fierce devotion to gullwing doors and stainless steel. The new company acquired the original DMC trademark and every single DeLorean part left over from the bankruptcy, and it quietly opened up shop in Humble, Texas.
The good news is that a lot of original parts endured the downfall–so many in fact that the company began offering limited production "new" DeLoreans in 2008, built primarily from existing parts including original early 1980s VIN-stamped underbodies (which is why they're still considered 1980s models.) The better news is that DMC also set about addressing the DeLorean's performance shortcomings. A suspension upgrade tightens the motions and drops the nose to where it should've been in the first place, while three different power packages bump the original 2.8-liter PRV V-6 by as little as 20 ponies, or as much as 120 horsepower thanks to a supercharger and new stainless steel (of course) exhaust. Thusly equipped, hitting 88 miles per hour is no longer a problem.
New-build DeLoreans generally sell beyond the $50,000 mark, but DMC's website is chock full of excellent-condition used models that dip into the $30,000 range. That leaves plenty of dough for some DMC-engineered performance upgrades and a Flux Capacitor replica for the back, and as far as we're concerned that's everything needed to have 1.21 gigawatts of awesome to show off at the local cruise-in.
1982-1993 Pontiac Firebird Trans Am
The previous two cars can function as their Hollywood alter egos without much in the way of makeup. But there's no middle ground when it comes to the original KITT–arguably the coolest Hollywood car in the history of Hollywood. Knight Rider may have been a somewhat cheesy 1980s TV show, but the years have been very, very kind to Michael Knight and his sometimes pretentious, crime-fighting supercar. Other television shows starring cars have come and gone, one of which even tried to resurrect KITT in what amounted to an hour-long Ford commercial, but none have managed to capture the magic of Knight Rider 1.0. And if you have $50,000, Rob Louisell from Mount Pleasant, Michigan will build you one. [LINK?]
So you think $50,000 for a third-generation F-Body with a body kit is expensive? For starters, you should know that Rob has been building KITT replicas since the mid-1980s. He personally fabricates and paints all the external and internal KITT-specific fiberglass parts, including the yoke-styled steering "wheel" and the fighter jet dash that can run $12,000 all by itself, once it's packed with the dizzying assortment of lights and functional electronics that are just as vital to the KITT experience as the oscillating red scanner up front.
If you watched the two-hour Knight Rider reboot back in early 2008, you saw his work, because KITT's original designer and Hollywood motoring legend George Barris sought him out to produce the first-generation KITT parts shown near the beginning of the movie. It should also be noted that Rob's price includes a solid, good-condition donor Trans Am equipped with all the original, period-correct Pontiac aero pieces. It's turnkey ready, but Rob does sell all the parts separately for folks who want to save some coin and build their own KITT from scratch.
Sadly, the price doesn't include a functional Turbo Boost option.
So, at least coming from Rob's shop, going big with a KITT conversion is about as close to the original TV car as one will get. But how is it to drive? A bit scary, actually, as the gawker affect can easily lead to other cars wandering dangerously close to your lane. The not-quite-a-wheel steering wheel can give you a few pucker moments until you get familiar with it. Ingress/egress needs to be exercised with caution so as to not damage the lower button panel. And the NASA-inspired dash that's so flipping cool in the daylight emits enough glow at night to be mistaken for a small runway, which doesn't bode well for driver visibility unless a dimmer control is added to the mix.
The rest is pretty much third-generation Trans Am, and that means a fairly harsh ride that isn't terrifically comfortable but does allow for some decent cornering grip. The original KITT was a 1982 model but we recommend at least moving up to a mid-1980s vintage for the more reliable Tuned Port Injection 305, or in the later years, a 350 V-8. It's not a terrifically fast car in stock trim, but endless aftermarket performance options can rectify that issue quicker than you can say The Hoff.
In reality, though, this isn't a car that needs to be blindingly fast, if for no other reason than you simply don't have much steering wheel to saw if things go horribly wrong. This a cruiser–pop out the T-tops, crank up the Knight Rider theme, and enjoy garnering more attention than your neighbor who just dropped six figures for a Lamborghini Murciélago. KITT replicas are actually quite popular, and if you don't mind skimping on some details like functioning digital instruments, fake TV monitors, or hubcaps in place of the original (and quite rare) Pontiac Turbo Cast wheels, cheaper replicas do turn up from time to time. But for us, if we're going to roll with KITT, we say go big or go home, and that means investing in the real deal. Fifty grand to own a bona fide Hollywood star? Sign us up. And don't forget the black leather jacket.
Such high-profile, attention-seeking machines certainly aren't for everyone, and we'll be the first to admit it. But we also believe that, at the core of every driving enthusiast is a latent desire to just be the center of attention, and having a car that delivers such an experience is really a driving experience all its own. Besides, fifty years from now, when you're looking back at your life, don't you want to be able to say you had the guts to buy the Hollywood car? Yeah, you knew we were going to say that.