Secondhand Gems: Hardcore Performance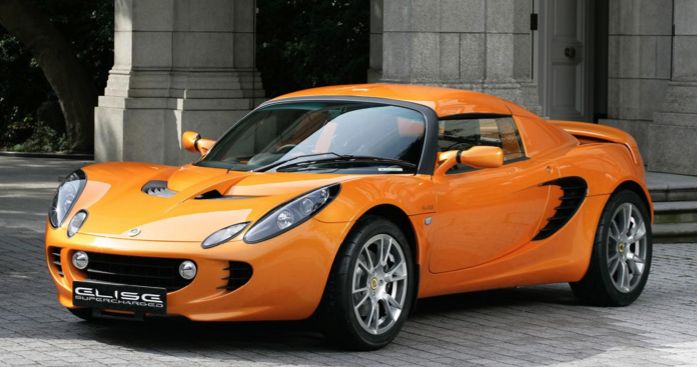 As auto enthusiasts, we love to drive. Some of us like it more than others. And then there's the third group, filled with fleeting thoughts of going pro, or at least semi-pro.
For this group, having a ride that can balance four-season commuting with spirited back-road frolicking is unacceptable. Rear-seat legroom, or for that matter the rear seat itself, is positively a non-issue. A harsh ride simply means more driver feedback. A rowdy engine note always overrules the stereo. And when it's time for a track day, simply bolting up a set of sticky tires to the family truckster—no matter how good it is at doing everything—simply won't do.
For this group, compromise is a four letter word.
That being said, we are still in the realm of street cars, so some level of compromise is a necessary evil. But aside from a need to be road-legal, there's not much else on the must-have list for this group of cars, short of being track-ready. We've narrowed a broad field of competitors down to four, representing price points that range from Joe the plumber to Joe Satriani, and don't think for a moment it was an easy task. Honorable mentions go to the likes of the Corvette Z06, BMW M3 (E46 Competition and the E90), Viper ACR, Volkswagen GTI, Ferrari F430, Nissan GTR, and the Mazdaspeed Miata, all of which would make outstanding track day companions. In our eyes, hardcore performance also means having a certain amount of elemental performance, and that's why we've separated these four hardcore performers from the pack.
$20,000 Range: 2006 Nissan 350Z Track
Compromise might well be a four-letter word, but if reasonably comfortable accommodations don't detract from the performance experience, why complain? The 350 is a very capable sports car—easily among the top ten overall performance machines of the decade. The Track model served as the predecessor to the slightly more flamboyant Nismo edition of the later years; we're rather fond of the Track's quieter styling, and at a relatively affordable $20,000, it's a hardcore performer that just about everyone can enjoy.
Of course, we really like the Track's 300-horsepower V-6, snickery six-speed manual, Brembo brakes, fat wheels with fatter rubber, and its rigid suspension tuning that keeps the car flat and agile in just about every situation imaginable. Piloting the 350, one has the sense that it's not so much a car as it is a big prosthetic wheelchair bolted to your bottom. Simply aim for the apex, turn in, and the Z does the rest with little fanfare.
That doesn't mean the car is boring—running through the V-6's smooth powerband, diving into the brakes, scissoring the wheel through the apex and punching it through the exit, it becomes abundantly clear that the Z is just as excited to be there as you are. Finding that kind of harmony in any relationship is definitely something to be cherished, and finding it for just $20,000 makes it hard (but certainly not impossible) to justify the other cars on this list.
$30,000 Range: 2009 Honda S2000 CR
The Honda S2000 is a very special performance machine, and not just for the obvious reasons. In a business where something three to four years old is considered dated, the fact that the S2000 went virtually unchanged for a decade is a testament to just how right this car was in the first place.
It has always represented the elemental side of motoring enjoyment, and the CR is the most elemental of them all—forgoing items such as air conditioning and a sound system in favor of weight savings. To that end, the CR checks in around 100 pounds lighter than the already light standard edition S2000, despite being significantly stiffer on just about all accounts. That stiffness comes from additional bracing, but also from bigger anti-roll bars, increased spring rates, and pumped up dampers both front and rear. Quicker steering ratios, an even shorter short-throw six-speed manual, and aggressive front and rear spoilers wrap up the S2000 CR package.
The result is simply one of the most pure, direct, and enjoyable motoring experiences to be had in a car, period. No stereo? No problem; just run the fabulous 2.2-liter four-cylinder to its lofty 8400-rpm redline for one of the best soundtracks in the motoring world. It only makes 237 horsepower, but keeping that mill on call is pure bliss with this Honda six-speed gearbox. Overall speed isn't much different from the regular S2000, but the extra suspension tuning and aerodynamic tweaks erase all doubt as to where the CR belongs. It's flat, balanced, and infinitely rewarding, taking drivers back to a time when cars were actually driven by people instead of electronic wizardry. Shift, turn, brake, shift again, accelerate, brake, turn, and the next thing you know half a day has gone by. There are many cars we love to spend time with, but the S2000 is a car every enthusiast simply must drive, at least once.
$50,000 Range: 2008 Lotus Elise SC
There's no way we could talk about hardcore track machines without visiting the Elise. To date, there have been over 5000 witty descriptions describing just how great the Elise is at pretty much everything relating to performance. Most folks probably aren't aware that, while pulling a full g of cornering load, the Elise can also upgrade the memory in your computer while ordering movies on pay-per-view. Predictably, its favorite flicks are Le Mans and Christine, followed by Happy Gilmore. Yeah, we don't get that last one either, save for the fact that, after just a couple laps around pretty much any track, we've got silly grins plastered to our faces.
The Elise charms enthusiasts the old fashioned way. It weighs less than a ton, it has a wonderfully balanced suspension, and with the SC's 218-horsepower supercharged four-pot chugging away, it's supercar quick. Expect 60 miles per hour in just 4.5 seconds with 13-second quarter-mile times, and the best part is you don't need to slow down for the turn onto the return road. One of the benefits to being shorter than Tom Cruise and wider than Joy Behar's backside is go-kart-like handling, something made even better by the car's balance and superior suspension tuning. Admittedly, go-kart handling has long been a cliché for the Elise (number two on the witty description list, actually), but it's such a small car that the analogy almost isn't an analogy.
Everything about the Elise was designed to enhance the driving experience, and a single hot lap is all that's required to appreciate the capability of this car. Floor the gas, and the little missile effectively blurs road markings in a hurry. The no-power steering is properly heavy and ultra communicative, the ride is hard and motion-free, and the brakes feel strong enough to stop something twice as large. For shoppers who have a modest budget to spend on a thoroughly enjoyable track machine, going with an Elise is very nearly a no-brainer.
$70,000 Range: 2007 Porsche 911 GT3
Think of the Porsche as the "money is no object" entry for this comparison. Actually, we were ready to wax poetic about the Ferrari F430 at this point, and rightfully so. The F430 is flat-out amazing, but so is the GT3. And then we realized that, for the price of a nearly new F430, one could have the 911 GT3, and the Elise, and the S2000 CR, and be a few payments away from nabbing the Nissan as well. Even without monetary limits, it's hard to justify the extra cost of the Ferrari when the 911 GT3 is every bit as capable and satisfying.
It's not as elemental as the S2000, or form-fitting like the Lotus. Nor is it quite the eager beaver like the Nissan, but that shouldn't suggest it's somehow inferior to those cars. The GT3 actually has symptoms of all of those traits, and then its race-derived 415-horsepower flat-six injects the sort of insanity that could never be fully exploited by mere mortals. This engine screams with an 8400-rpm redline, but it's even more sinister sounding in mid-howl. That could be related to a set of flaps that open in the exhaust around 4000 revs, but we suspect it has more to do with the driver anticipating the GT3's giggity powerband.
It should also be noted that the GT3's brakes are larger than the wheels on most sub-compacts, and it pulls 1.02 g in the corners thanks to adjustable anti-roll bars, increased body rigidity, space-age suspension updates, and a bunch of other techno details that look great in an engineering portfolio. For our purposes, here's all you need to know about the GT3's overall performance: Insane to the power of mental with a side of euphoria, and it doesn't even try to kill you like 911s of old. At least, not in the traditional mid-corner-911-pirouette-of-death way, even with the traction control completely turned off. Maybe that's because the GT3 employs 24 total inches of rear rubber, which certainly contributes to the terrifically planted feel of the GT3. That's not to say an inexperienced driver can't get into trouble, but the aggressive hides on the back serve to keep the front going forward, unless goaded into mischief.
The thing is, the GT3 is so good at going fast, mischief isn't really a problem. The same can be said for the other three cars on this list. They're not about smoky burn- outs or regular trips to the land of opposite lock. They want tighter apexes, higher exit speeds, and lap times .02 seconds quicker. Like the special breed of drivers that seek out these machines, compromise is also a four letter word for the cars, and that's how to tell the difference between a fun fling and a true performance machine. Mischief is fun. Being compelled by a machine to go .02 seconds faster? Now that's hardcore.