Secondhand Gems: Frugal Fun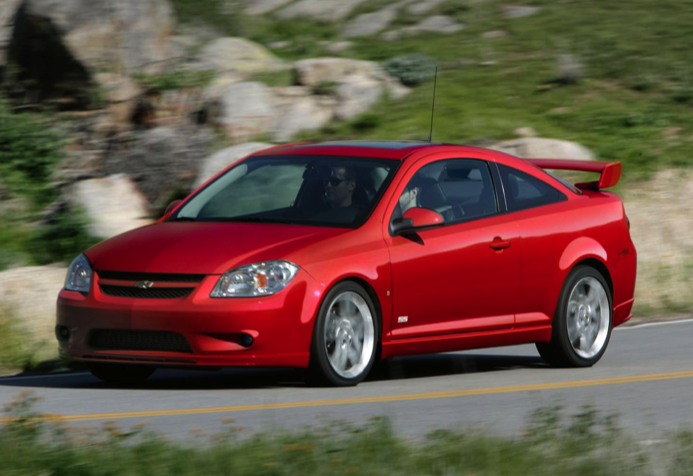 If your home garage rests somewhere in the United States, your local fill-em-up joint is probably north of $3.00 per gallon for the basic stuff, never mind premium. Yes, fuel prices overseas are generally much higher, but at least the foreign shores are home to neat oil burners that can nip 60 miles per gallon. Granted they're quite slow, but as we've proven time and again in these digital pages, outright speed isn't necessarily required for a rip snorting good time. And if fuel prices hit the feared $4.00-per-gallon mark, trading a modest 0-60 time for a pocket full of dead presidents will be a welcome deal for many motorists.
For most Americans, however, diesel is still a four-letter word in anything lighter than two tons, so most drivers consider 30 mpg highway in a gasoline-powered passenger car as being efficient. In our search for frugal fun, anything not posting EPA ratings of at least that amount won't make the cut. And since this is in fact the land of wide open spaces, we'll strive to keep the list from becoming a Who's Who of buzzworthy hatchbacks.
Searching eBay Motors for frugal rides around the $20,000 mark (a popular price point for frugal shoppers) delivers a surprising plethora of entertaining choices, many of which tempt us to bend the rules ever so slightly on the mileage limit. In reality, cars like the Mazda3 or Civic Si are almost certainly capable of reaching beyond their EPA-rated 29 miles per gallon highway, but that's okay because we've found three other fuel misers that deliver copious amounts of motoring goodness while sticking it to the gas man. Whether you prefer performance over economy, economy over performance, or a nice blending of the two, we've got you covered.
2009 Chevrolet Cobalt SS
Once upon a time we made fun of the Cobalt. Even when the SS badge and supercharger made their way to GM's entry-level runabout, we scoffed at its cheap interior, speed-racer wing on a snooze-worthy exterior, and though it had good oomph from the supercharged four-cylinder, the rest of the car just felt lazy. And when that supercharged SS could no longer meet federal emission regulations, it seemed that the poor old Cobalt would join the Cavalier Z24 as another GM pocket rocket that could've been a contender, if only the powers that be cared enough to pull a few strings on the Cobalt's behalf.
Not only did those strings ultimately get pulled, they were tied to turbochargers, Brembo brakes, and one actually led all the way to some track in Germany called the Nürburgring. Another one was securely fastened to electronic gizmos called no-lift shifting and launch control. Wait a tick—launch control on a Cobalt? We were surprised too, and if no-lift shifting sounds suspiciously like old-school powershifting, well, it is. Except in the Cobalt it's done without fear of obliterating the transmission.
Minor styling tweaks inside and out also befell the reborn Cobalt, though the rear wing still looks like something borrowed from an Airbus and the interior is a case study in plastic. Actually, the whole car really doesn't look that bad, though in retrospect that assessment could simply be a bad case of beer goggles left by the Cobalt's impressive performance.
The numbers tell the story—260 horsepower with a six-speed manual transmission, 0-60 in roughly 5.5 seconds, 14-second quarter-mile passes, and mpg ratings of 30 on the highway. The Cobalt SS is by far the performance king on this particular list, and we didn't even touch on the balanced handling, stout brakes, and steering that gets the job done despite being a tad soggy. Yeah, there's room for improvement in the image department, but considering a 2009 Cobalt SS can be had for about $17,000 with all this performance and fuel economy, we suspect the self-consciousness won't last long once you're behind the wheel.
2009 Volkswagen Jetta TDI
If diesel cars are still a four-letter word in America, consider this our finger in the air. Technically speaking, the 2009 hot hatch GTI also meets our criteria with 31 highway mpg and a going rate of $20k, and it's certainly one of the most entertaining pocket rockets on the road today. Consider it the unofficial fourth car on the list, but here's a secret—the Jetta TDI is also a fun car to drive, it's roomier than the GTI, and at 41 mpg highway, it's definitely the fuel mileage champion of the lot.
Here's another secret: we had the pleasure of an extended visit with the Jetta TDI as a long- term test car back in 2009, and several staffers reported mileage ratings eclipsing 50 miles per gallon with judicious throttle use. And aside from an unusually low redline (4500 rpm) and the need to fill the tank with green-handled pumps at fuel stations, driver and passengers would never identify this car as a diesel. Its common-rail, 2.0-liter turbocharged four-cylinder makes a modest 140 horsepower, offset by a stout 236 pound-feet of torque. 0-60 performance of around eight seconds doesn't sound overly impressive, but this benchmark doesn't properly represent the TDI's acceleration prowess. Actually the term gusto might be a better fit, because at speed, the Jetta's torque-happy diesel will gladly charge the car forward with authority in pretty much any gear.
The fun factor is further enhanced in the cog department, thanks to a very smooth six-speed manual or an equally slick DSG automatic that knocks out seamless shifts. The Jetta is attractive inside and out, with comfortable accommodations for long trips across the state, or supportive enough for a frolic through curvaceous back streets. The suspension and steering are also up for the task of occasional fun; they provide a reasonable blend of comfort and athleticism, but keep in mind that this is still a mainstream sedan. It's enjoyable to drive, but the Jetta TDI will never be mistaken for a dedicated performance machine. As a part-time performer with a very slim appetite, however, it's just about perfect.
2008 Mini Cooper S
Thus far we've looked at the extremes for this month's nearly new comparison. The Mini Cooper S, with its 172-horsepower 1.6-liter four-pot and impressive 34 mpg highway rating slots neatly in the middle when it comes to frugal fun. Since that description makes the Mini sound wonderfully average, let us proclaim in no small terms just how non-average this hot hatch really is.
First and foremost, the Cooper S is very much a driver's car. It sits low on a sport-tuned suspension that has no problem balancing the car's 2600-pound mass. In a world of ever increasing vehicle tonnage, tossing the Cooper through corners almost has an elemental feel about it. The little hatch holds flat when pushed, and responds with right now steering that takes some getting used to. Power from the turbo is satisfying but not overwhelming—torque-steering sprints to 60 generally take a shade over six seconds, and rowing the six-speed box to get there feels just as elemental as the lightweight handling.
Whereas the Jetta TDI doesn't always want to be rushed, the Mini acts as though it downed a case of energy drinks on top of a double espresso. It darts, it snaps, and it generally responds pretty much instantly to anything you want it to do, all while pulling better fuel economy figures than some dedicated non-performance efficiency machines.
Such hyperactivity does not come without a price, however. Don't expect the Cooper S to look after your spine when it becomes horrifically compressed. This may well be an economical hatchback, but it's also a dedicated performance machine, and it rides like one—be prepared to live with some bump and grind in exchange for frugal fun. Also be prepared to live with the Mini as more or less a two-seater with decent cargo space. Yes, there are two seats in back, but even modest-sized adults will find accommodations to be rather snug. Road noise is another issue, though we didn't find it quite as distracting or off-putting as others have suggested. Call it part of the elemental feel of driving the Mini, part of its enthusiastic charm. It's responsive, hardcore, driver oriented, brash, loud, and uniquely Mini. And we love it.
In a perfect world, we'd all drive supercars with no fewer than eight cylinders drinking pure alcohol. We're holding out hope that just such a day will eventually dawn, but until that happens, bombing down the highways of America in these entertaining economachines isn't such a bad thing.