Secondhand Gems: Five-Figure Supercar Bargains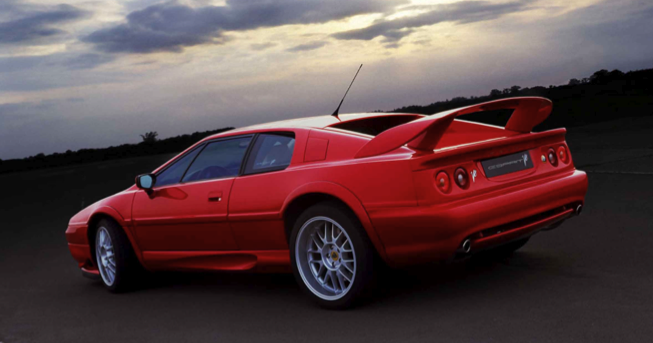 Not everyone is flailing about in an economic freefall. That's not to say it's time to throw caution to the wind, but for those who still have a few bucks in the bank, you should know that six-figure supercars weren't exactly immune to the financial crisis.
Admittedly, the term "bargain" is a relative one here—you won't find these cars parked next to off-lease Hondas at the corner buy-here pay-here auto mall, decorated with balloons and promises of free oil changes with purchase. But you will find these cars all over eBay Motors going for $50,000 or more below their original sticker prices. In fact, one supercar on our list checks in at a full $130,000 below its as-new value. That's like losing a brand new Corvette ZR1 and the V-6 Camaro you bought for rainy days. Try explaining that unwise purchasing decision to your better half.
Fortunately, you don't have to do any explaining. Just the opposite in fact—you're in a position to reap the benefits of someone else's misfortune, and while we don't necessarily condone robbing people blind, when it comes to sexy supercars, we're firmly on the side of showing no mercy. We have five cars on tap that stay within the bounds (in some cases, well within the bounds) of five-figure price tags, so take off the gloves and swing away. Whether you hit Germany, Italy, or England, we're sure you'll be more than satisfied with the results.
2004 Lotus Esprit
You probably didn't see this one coming, and that's part of the appeal. These days, Lotus aficionados surround the Elise, Exige, and Evora, but the Esprit is the car that delivered them all to greatness.
The Esprit's trademark wedge shape evolved over the years but still managed to stay true to its original design, much like the Porsche 911 we'll be talking about a bit later. It also evolved in power, culminating in the latter years with a nasty little 3.5-liter twin-turbocharged V-8 engine, mid-mounted in a superbly sexy rounded version of the car's traditional form. Its 350 peak horsepower may not sound totally impressive these days, but with a curb weight of just over 3000 pounds, it was enough to send the Esprit to 60 in 4.5 seconds and on to a top speed near a buck eighty.
The interior could've been better, but swooning over fabulous materials and tantalizing patterns isn't what the Esprit is all about. It's a rare car, but if you can find one, it should only set you back about $55,000—just over half its original MSRP of $100,000.
2005 Aston Martin DB9
Look up the definition of sexy, and you'll find a photo of Megan Fox posing with a DB9. Few cars can tickle the arousal zones like this super Aston, and now that lightly used copies of the inaugural 2005 DB9 have dropped to around $90,000, more people can experience the sultry side of auto exotica. Yes, $90,000 is still a diabolical amount of dinero, but considering it's a $70,000 price drop from the Aston's original $160,000 sticker in just five years, all of a sudden that brand new Audi R8 4.2 doesn't seem quite as appealing.
Spinning the DB9's 5.9-liter V-12 north of 6000 revs elicits 444 horsepower, every single one an angelic singing voice graced with perfect pitch. The Aston's interior is equally as angelic, with the most elegant and inviting accommodations on this list by far, thanks to swaths of leather, wood accents, and techno options to spare. It's the perfect compliment to the Aston's gorgeous exterior, demanding the attention of passersby with its raked appearance, then giving that attention back to the occupants through high quality materials and form fitting seats.
The DB9 rides well enough to be a comfortable touring machine, and though it's not as hard-edged as a dedicated track car, it still offers up plenty of grip and handling prowess. And with 4.5-second 0-60 times ushering in a top speed near 190, the DB9 is most decidedly in exclusive company. It does have a reputation for electrical gremlins, but if a $90,000 purchase is in your future, there are few cars that say "I've arrived" better than the DB9.
2004 Ferrari 360 Modena
Step back a year from the Aston, and a rather famous prancing horse skirts under our $100,000 price cap. What can be said about the 360 that hasn't already been blasted about the automotive enthusiast community time and again?
Here's something new—act now and save $55,000 off the MSRP of $151,000. That translates to around $95,000 for 360s without the F1 transmission (which is fine with us—pegging the 2-3 shift on a gated box is something to tell the grandkids about), so like the Aston, this is still a ride that's capable of making a sizable dent in that Swiss bank account. On the other hand, is there another car at this price level that delivers the same combination of performance, pedigree, and raw excitement? (Well, yes, but the GT-R doesn't have that Ferrari badge.)
Everything about the 360 says purpose-built, from the no-nonsense instrumentation to the nonexistent body roll, this car just goes fast, period. Punch the mid-mounted 3.6-liter V-8, and just the sound of 400 high-revving horsepower is enough to make one feel like Michael Schumacher. The endless powerband doesn't hurt either, and like the cars we've already mentioned, the 360 will pull 4.5-second sprints to 60 and hit 180-plus all day long.
That's not to say the 360 is an ideal everyday supercar—frequent service intervals costing thousands of dollars a pop can make 360 ownership a bit of a frustration. We'll just say that it's a good thing the 360 looks as good as it does, but hey, that's part of the Ferrari ownership experience. Besides, we'd take a 360 in the shop over a problem-free Japanese sedan any day of the week.
2004 Porsche 911 Turbo
Distinctive styling. Distinctive sound. Unique powertrain. And now, affordable pricing. How affordable you ask? If you've got the green to get a brand new Cayman, then you can nab this 911. That means 444 twin-turbocharged horsepower (with the X50 performance package), all-wheel-drive grip, and 200 miles per hour flat-out can be yours for the tidy sum of about $55,000. Insane is the first word that comes to our lips, followed quickly by a call to our local banker to secure a third mortgage on the house.
Six years ago, this 911 would've dinged bankrolls to the tune of $130,000; now, that sizzling combination of terrifying straight-line performance, kidney-extracting grip, luxurious accommodations, and an options list that comes with a table of contents costs about the same as a fully-loaded GMC Sierra Denali pickup truck.
Insane, indeed, but there is a bit of a catch to the 911's price tag, in that many of these cars actually have some mileage on them. Whereas the other cars we've mentioned thus far aren't much in the way of daily drivers (with a possible exception to the DB9), the 911's reputation as the best everyday supercar is in full effect. This is a double-edged sword, for while the mileage is a testament to just how reliable and capable these cars are, it also means many have been subjected to daily duty, and replacement parts for a 911 aren't exactly cheap. If, however, 50,000 miles on a six-year-old supercar isn't a bother, then the 2004 911 Turbo is without a doubt the best ultimate performance bargain on the market today.
1998 Lamborghini Diablo SV
When it comes to Secondhand Gems, we prefer to stay within a five-year bracket whenever possible. We'll stretch that boundary from time to time in special circumstances, though we readily admit that falling back 12 years isn't so much a stretching of the rules as it is a glaring exception. We would only do this for an extraordinary reason, like, say, showcasing a $230,000 supercar for less than $100,000. And you thought the 911 was a tantalizing temptation.
Truth be told, we're also stretching the price point a little bit. These cars are varying from the high $90,000 range to upwards of $130,000 depending on mileage and condition. For our purposes we'll offer up a price of $99,000—spend some time shopping and exercise a bit of patience, and yes, one of these rides can be yours for a five-figure sum. The Diablo may be the most expensive car on this list, but it's also a full $131,000 less than its original MSRP. If the 911 deal was insane, this is mental on an epic scale.
So, what kind of Lamborghini does one get at that price? One with leather interior, basic gauges, a stereo, a gated five-speed manual transmission, and no appreciable rearward visibility. It's not terrifically comfortable, not terribly reliable, and because the SV is a two-wheel drive version of the Diablo, it's not totally stable either. It does, however, have the signature Lamborghini scissor doors, it looks like the love child of Chuck Norris and Angelina Jolie, and it kicks the snot out of everything else on this list in a straight line, thanks to a properly Italian V-12 engine mounted midship. Displacing 5.7 liters, the naturally aspirated mill creates 510 horsepower at a howling 7100 rpm, and it carries the demon spawn well beyond the 200 mph mark. Handling characteristics are surprisingly decent for such a sizable machine, though it's still a skittish beast to wring out on a road course.
But that's not the Diablo's purpose in life. It was built to be outrageous, and in that respect, it succeeds where all others on this list fail. It doesn't coddle occupants with luxury bits, or mask lackluster driving skills with a bevy of electronic assists. It's difficult to drive, even harder to park, and forget about long-distance touring unless your passenger is both a chiropractor and a mechanic. The Diablo isn't perfect by any means, but in the end, we don't care. It's a freakin' Lambo for less than a hundred grand—where do we sign up?
In the eyes of many, the Diablo is the last of the true supercars in that it's rude, crude, and completely bonkers. That may be true, though we'll gladly take the superhuman feeling gained from piloting—not to mention purchasing—any one of these amazing machines.