Secondhand Gems: Diesel Vs. Hybrid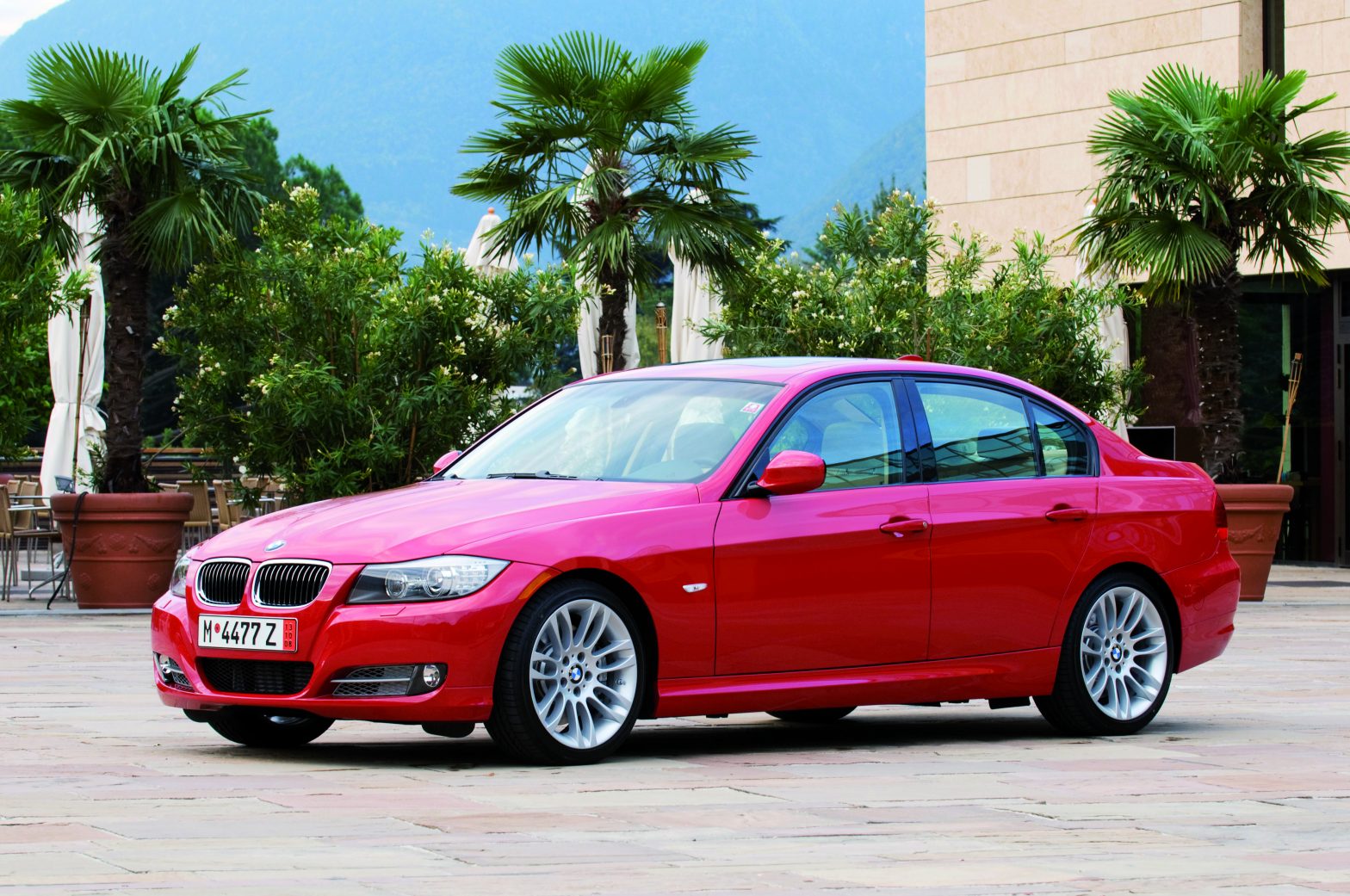 In the fuel mileage wars there are two camps—the diesels and the hybrids. The whole thing is like West Side Story meets The Big Bang Theory, and while we doubt the two "gangs" would come to blows should they happen to meet, a pocket protector getting flung across the room isn't out of the question. That's because diesel and hybrid vehicles have some pretty rabid enthusiasts, and yes, we did say enthusiasts. Engineering fanatics and technophiles love the symmetry and technology found in hybrid vehicles, while the die-hard diesel supporters will sum it all up in one word: torque.
Caught in between is the car buying public, some of whom might be environmentally conscious, while others are simply looking to save some dough at the pump. Regardless of the reason, they're looking at EPA mileage ratings and listening to proponents of each side telling them why the other is a terrible choice, and therein lies the quandary. Here's the truth—both have advantages and disadvantages that go beyond published mileage ratings, and that's why this installment of Gems is going to talk a little more on diesel-hybrid theory before we offer our Winding Road secondhand recommendations. So here's the primer:
Both platforms obviously seek the same goal, but they employ completely different approaches to get there. Similarly, the efficiency payoff is going to be different as well, but we don't mean that in the sense of one being better than the other. It all depends on the context—where you're driving, how you drive, and then there's the question of real-world cost savings.
Hybrids almost always have a fatter price-of-entry—new or used—when stacked against their comparable fuel-only counterparts. That drops hybrid owners into the money savings pit before even the first trip to the pump, but before the diesel crowd gets too rowdy, you should know that average diesel prices are currently 25 cents per gallon more than gasoline. On average, the disparity between gasoline and diesel needs to approach 40 cents before cost outweighs mileage benefits, but that's for standard vehicles. Compared to most hybrids, diesel owners need to be using their cars in the optimum diesel environment from day one to claim a victory.
So what should you buy? (This is usually when the pocket protectors start flying.)
When it comes to stop-and-go city grinding, hybrids reign supreme. We're talking dual-mode hybrids here—cars with the ability to shut down their gas engines at slow speeds and go electric-only. Conversely, for long-haul driving with steady throttle application and few stops, the advantage goes to diesel.
What's interesting about both genres is that, in their respective environments, most have the capability to stretch beyond their EPA ratings. Highway mileage for hybrids is pretty much monkey see monkey do, but a gentle throttle in the urban grind can help keep the gas engine dormant, and that can net you as much as five miles per gallon extra. Carefully driven diesels can do even better on the highway, where steady, low-RPM running without throttle tip-in for passing or climbing hills can yield five to ten extra highway mileage points.
Before we jump into our selections, one last bit of advice. When it comes to hybrids and diesels, don't believe the hype. And by hype, we mean the detractors who rant about diesel smell and noise, or the heavy, technologically laden hybrids that will require a second mortgage to repair. We've said it before and we'll say it again—today's diesels are exceedingly quiet, and modern emission controls along with new diesel formulas eliminate all the nasty odors and sooty exhaust so many people associate with the brand. On the same token, 30 years ago people were saying the same things about front-wheel drive that they're saying now about hybrids. Hybrid systems have actually been in use for well over a decade, and in development long before that. The same guidelines for vehicle longevity still apply—keep it clean, keep it maintained, and keep your teenage driver away from it. Follow these basic rules, and the following three vehicles—a $20,000 diesel wagon, a $23,000 hybrid sedan, and a $35,000 corner carver—will stick with you for many years to come.
Volkswagen has long been the only haven for the oil-burner faithful. It should be no surprise, then, that when it comes to diesel-powered passenger cars, VW has the recipe dialed in better than anyone. And what a coincidence—it also wrote the book on hot hatchbacks with the Golf. We're not claiming the TDI is an autobahn burner, but its modest 140-horsepower, 2.0-liter turbo-diesel makes an exceptional 236 pound-feet of torque across a good chunk of its rev range. Equipped with the standard six-speed manual (a slick six-speed DSG is the other shifting option), it'll pull 30 mpg in the city and 41 on the highway, but more than a few TDI owners claim nearly 50 with careful throttle application.
If you're not careful with the throttle, the TDI surges forward in any gear with considerably more authority than its 8.0-second 0-60 time would suggest. More importantly, the handling dynamics of the Golf are in full effect—taut underpinnings that still lift the inside rear wheel under hard cornering, with a tossable balance that makes exploring the VeeDub's limits a guilty pleasure. With standard issue 45-series rubber, the TDI has more grip than Arnold Schwarzenegger's handshake (1980's Terminator Arnold, that is), and it's not exactly an ugly duckling to behold. It's as attractive inside as it is out, and for a small hatchback the Golf TDI can be seriously optioned out.
They do hold their value, though, and that's a testament to just how devoted a following these cars have. If you can find one, expect to pay about $20,000 for a TDI still under warranty with low miles. That's not too far from the TDI's original sticker price, but if you're a road warrior without a need to haul copious amounts of cargo, the TDI has all the fun and fuel mileage you could ask for.
It was a little over a year ago when we offered accolades to the Fusion Hybrid's inaugural 2010 model year. Nothing really changed for 2011, which is good because Ford captured lightning in a jar with its fun-yet-frugal hybrid. The better news for those in the hunt for just such a machine is that, with an all-new Fusion for 2013, prices on the secondhand models are dropping. Last year, the 2010 model was still going for $25,000, but now you can go one year newer for some change over $20,000. The only downside is that there aren't many available in the used market, so be prepared to do some traveling to find one. Trust us when we say it's a worthwhile adventure, because there's no other hybrid at this price point that does a better job of combining significant fuel savings with legitimate automotive athleticism.
EPA reports say the Fusion Hybrid will return 41 mpg in city driving, no doubt due in part to its ability to run 47 mph on just the electric motor. More power comes from a 2.5-liter four-pot to dish out a combined 191 horsepower, but the aforementioned athleticism isn't rooted in acceleration. This is a mid-sized, four-door hybrid that we could take to an open track day and not be bored silly. It's sure-footed and responsive, it bites into corners and holds with confidence, and yet it manages to be composed and refined at the same time.
And yes, we're nerdy enough to completely dig the Fusion's programmable LCD instrument cluster, which can be set up to display multiple configurations. Even without the optional leather seats, GPS, blind-spot monitoring, and the like, the Fusion Hybrid feels well appointed inside. It's comfortable and extraordinarily quiet, and with prices on these cars falling into the low $20,000 range, it's almost a no-brainer for city dwellers who need passenger space but don't want to give up the fun. Even if a hybrid isn't necessarily on your must-have list, this particular Hybrid is worth a look.
2010 BMW 335d
If you have an extra $12,000 over the Fusion and don't spend much time lollygagging in the city, you can bring home one of the least known awesome cars in recent memory. Since when is the 3-Series a least-known model you ask? We shall address that question with another question: When was the last time you rolled up to a traffic light in a stock 335 and had more torque than the Hemi-powered Dodge pickup sitting next to you?
The M3 might get all the glamour, and we just raved about the 335i two issues ago. But the 335d is a very different kind of BMW, in much the same way that hockey is a very different kind of figure skating. Like its gasoline brother, the 335d uses a biturbo 3.0-liter I-6 engine, but this one burns clean diesel to the tune of 265 horsepower and 425 pound-feet of torque, which hits like a blind body check at just 1750 revs. With that kind of twist, tipping into the throttle at just about any speed elicits a vicious shove not unlike getting rear-ended by a 747 at speed.
The word here is acceleration, and though the power doesn't build gloriously like the BMWs we know and love, that initial wall of thrust is followed by a fairly linear pull through the diesel's modest rev range. The numbers say 0-60 in about 6.0 seconds, slower than the 335i, but the diesel's power band is far more useful for everyday driving. Passing other cars with such power is way more entertaining that it ought to be, even though we're forced to exercise that power through a six-speed automatic—apparently the only box BMW felt could handle the prodigious twist. Still, everything else about this car is typical 3-Series excellence, from the like-a-glove seating, to the wood trim on the dash, and harmonious balance between handling poise and grand touring comfort.
And by the way, this muscle-ripped sport sedan will return 36 mpg on the highway under normal driving conditions. Be smart about how you use that buffet of torque and 40 mpg isn't out of the question. That's insane mileage considering the fun factor, and with two diesel Bimmers currently selling for $30,000 on eBay Motors, it's an even bigger no-brainer for highway warriors than the Fusion is for city stalkers.
So, will this brief discussion on the pros and cons of diesels and hybrids help to settle the debate? We like a good fight as much as anyone, but we're just happy knowing that, in the face of fuel prices that are virtually guaranteed to rise higher in the years to come, there are already machines that address fuel consumption while holding dear the essence of driving. Thusly inspired, we look forward to the future.