Secondhand Gems: $30,000 Sports Cars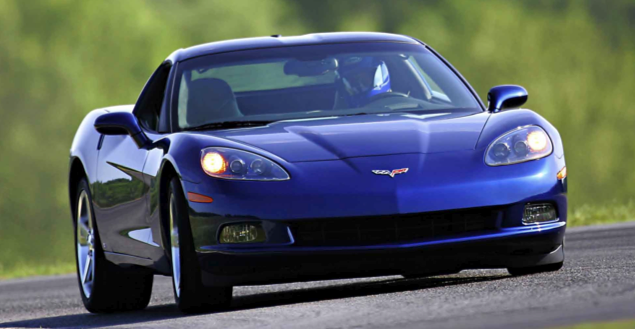 It's been a long, harsh winter for many of our readers, and for some of you, record snows have translated to record floods. The Winding Road office in southeast Michigan received no shortage of the white stuff this year, but then a curious thing happened around these parts. Somewhere around the end of February, winter just, well, disappeared. We don't mean to brag (okay, maybe a little), but for a state prone to prolonged stretches of truly miserable spring weather, the abrupt about face from snowy cold to summertime heat has us positively giddy. As of this writing in early April, we're already moving into our second day of 80-degree temperatures. Michigan may be leading the nation in unemployment, but at least we can work on our tan between job interviews.
The welcome weather also spurred our need for uncompromising automotive nirvana, so we've swapped snow tires for performance rubber and opened the taps on the fun meter. Forget about practicality, versatility, or frugality—the economy is showing slivers of hope, and after a long, messy winter it's high time we had some fun. The terms are pretty simple here: $30,000 rear-wheel drive sports cars, three of which are roof-optional, while the fourth substitutes open air touring for open track events. Think of this comparo as our take on the classic 4-4-2—four cars, spanning four years, with seating for only two.
We've got entries from Japan, Germany, and the United States ready to make you forget all about the healthcare debate, the economic crisis, the record snows, the record floods, and the otherwise gigantic bag of stink that's been the past couple years. Come along for the ride—you deserve it.
2008 Nissan 350Z Nismo
It's not as if the 350Z needed a performance makeover. In fact, if Nissan hadn't pooled up the talent and materials to build the Nismo version of this already exceptional performer, we'd be praising the standard 350Z in its place. At least then we'd have a convertible option to choose from, but considering just how awesome the Nismo is in the twisties, we'll happily accept the mandatory hardtop. Both cars make good use of Nissan's 3.5-liter, 306-horsepower V-6, though the Nismo uses a tighter set of cogs for its six-speed manual. Despite this, both cars hustle to 60 in a touch over five seconds, in the process singing what could be one of the best V-6 soundtracks in the history of everything. So why then do we opt for the more expensive Nismo over the standard 350Z? The body kit for starters, which gives the sexy-smooth 350Z a bit of import tuner attitude while also enhancing the car's downforce at speed.
Combining the lowered stance with Brembo brakes backing Nismo-exclusive, nineteen-inch wheels, this is easily the most track-ready car on the list. It rewards aggressive drivers with virtually no body roll, instantaneous turn-in, and lateral grip bordering on biblical. The downside to being a corner-carving connoisseur is a fairly punishing ride, which could be tough to live with on a daily basis.
And though it pains us to say it, sometimes we just feel a little low-rent surrounded by the Nissan's interior. The Nismo touches in the cockpit offer a proper sports car atmosphere, but whispers of premature wear on interior surfaces are already circulating through enthusiast forums of the World Wide Web. Minor gripes, to be sure, but enough to make us want a prenuptial agreement before entering the bonds of automotive matrimony.
2007 BMW M Roadster
Available as both a bona fide roadster and fixed-roof coupe, the M Roadster is a case study in less being more. State-of-the-art, seven-speed sequential paddle-shift gearbox? Nope. Electric-assist power steering? Nada. Next-generation iDrive interface controlling everything from suspension settings to the amount of paprika in your chicken dinner? You guessed it—not here.
In a moment of clarity, BMW engineers recalled a time when the ultimate driving machine meant providing the ultimate driver interface; that's why the M Roadster is shifted manually, with an actual, physical linkage and a third pedal next to the brake combining forces to swap as many as six gears. Turn the weighted steering wheel left or right, and a metal rod connected to a hydraulically-assisted steering box pivots the front wheels in the direction you desire, communicating their findings back to the driver with outstanding accuracy. Best of all, push down on the long, skinny pedal, and 330 horses from the 3.2-liter inline six-cylinder (pulled from the E46 M3) catapult driver and passenger to 60 miles per hour in just under five seconds, ranking it number two on this list for straight-line heroics.
Driving the Roadster in either coupe or ragtop guise is very much a Jekyll/Hyde experience. The BMW refinement is there, but within the massaged suspension exists a level of harshness that clashes with our perceptions of German engineering. Drive at a moderate pace and the high-power Z4 thrills passengers with predictable moves and confidence-inspiring grip. Push things along, however, and the Z4 feels more like a rebellious teenager—lively and motivated, but also defiant, and if you switch off the safety gizmos, potentially lethal.
To be honest, we find the dual personality of this car to be part of its charm—at times anyway—much like the Bimmer's art-deco exterior styling which is best described as an acquired taste. No matter which side of the Z4 equation you're on, however, there's no denying the performance potential of this Bavarian screamer.
2006 Chevrolet Corvette
Who doesn't love a two-seat sports car with 400 horsepower and a glorious V-8 soundtrack? We'll take our sixth-generation Corvette in coupe format, painted arrest-me red, and fitted with the Z51 package to give us a little more shake with our bake. There's also the equally stunning convertible, but even the coupe is a stretch for our $30,000 price point, never mind the pricier ragtop. That's okay, because the coupe comes with its own removable top for open-air motoring, and actually, we rather prefer it that way.
Regardless of the flavor, this car offers no excuses and takes no prisoners. Go ahead and look for an honest-to-goodness sports car in this price range that delivers 0-60 times of only four seconds, pulls nearly 1 g on the skidpad, and kisses 190 miles per hour. Those aren't sports car numbers, those are supercar numbers, and to have that kind of performance for $30,000 is the automotive equivalent to getting a first-class upgrade for an international flight.
The Corvette feels nimble, thanks to a curb weight of just 3200 pounds, and even without the Z51 package, the 'Vette moves like a lively sports car should—quick turn-in, minimal roll, and plenty of oversteer when you want it. Some might say too much oversteer, and we'll concede that the Corvette loves to step out at every opportunity. With power comes responsibility, and as entertaining as this car is to drive, it takes more than just a few hours of seat time to properly tame this beast.
Notchy gear changes, heavy clutch operation, and questionable ride quality are a few of the obstacles awaiting new C6 'Vette owners, but for those up to the challenge, there are few cars that offer such an exhilarating and rewarding driving experience.
2009 Honda S2000
Let us begin by stating the obvious. The S2000 is the oldest car on this list, dating back all the way to the turn of the century. It's also the slowest, offers the least amount of horsepower, and is only available with a naturally aspirated, four- cylinder engine. But this comparison isn't about bulging horsepower, or the most grip, or the sweetest sex appeal. This is about pure motoring pleasure, and despite the deficiencies mentioned above, the S2000 is the only car we want to drive again. And again. And again.
Actually, drive is the wrong word. One doesn't drive the S2000 so much as wear it like a tailor-made suit. It's an intuitive car to command, one that seeks to make the most of the journey as opposed to simply finishing first.
If we were seeking the quickest lap times, the S2000 would struggle to keep up with the Nissan and BMW, never mind the tire-shredding Corvette. But on the roads less traveled, the S2000's perfect 50/50 balance, form-fitting seats, effortless shifter, fingertip access to nearly all interior controls, and superstar engine all combine to create the ultimate sports car experience. There are plenty of cars on the market that can go fast and deliver cheap thrills, but only a select few can stir the soul like the S2000. If Ralph Waldo Emerson were alive today, this is the car he'd drive. That's right, the S2000 is Transcendental.
Wringing out a properly tuned V-8 or a silky smooth V-6 is neat enough, but it only takes one 8500-rpm blast from the S2000's 2.2-liter, 240-horsepower four to recognize that this powerplant is worthy of a Grammy nomination. It's an effortless sports car to master; understeer and oversteer are neatly balanced and easily handled, cornering grip is plentiful, and ride quality is actually quite good for a small, dedicated performance machine.
The S2000 begs to be driven at its limits, and doing so isn't really a challenge as much as it is a duty. It's predictable and confident in just about any situation, and unlike many other performance cars on the market, the S2000 is an amazingly reliable ride considering its high-strung little mill. It's also quite affordable, with many new 2009 models still available around our $30,000 target. Find one with a few miles on the clock and prices easily dip into the high-$20,000 range.
We love the S2000. We love it so much that, after a nine year love affair with it, we still want more. Sadly, Honda has filed for divorce—2009 was the last year for the S2000, leaving us scouring eBay Motors for all the S2000 memorabilia we can find. At least Honda left us with a parting gift in the track- ready S2000 CR, but even that car takes something away from the simple charm of the original.
It will be okay, though. The sun is shining, the economy is showing signs of life, and even without new S2000s rolling off the line, we still have plenty of enthusiast-oriented entertainment to keep our spirits on high.