Secondhand Gems: $17K Front-Drive Heroes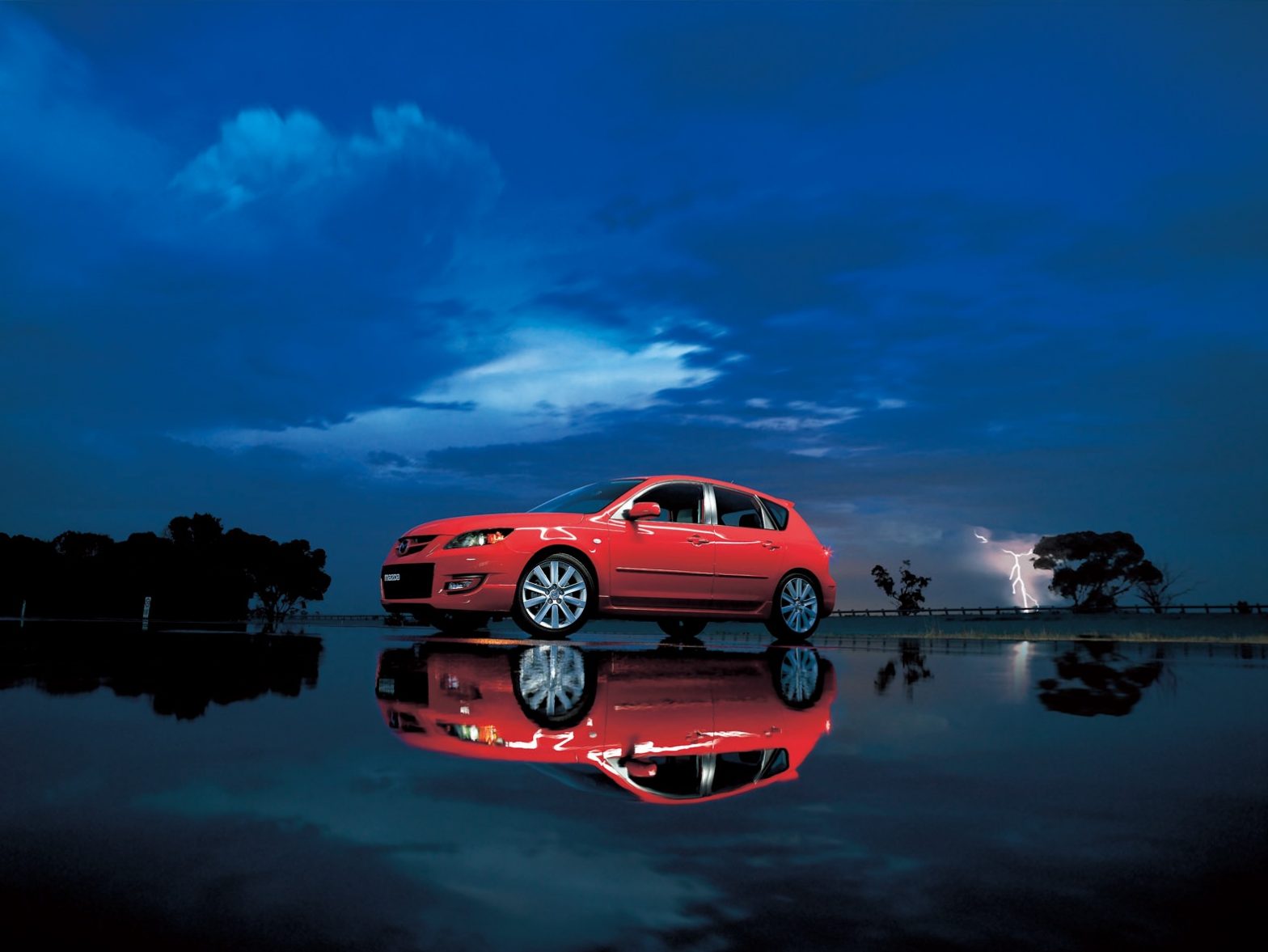 Front-wheel drive gets a bad rap. Not every performance machine on the planet needs a buffet of horsepower and torque driving the rear wheels. And yeah, torque steer can sometimes be a handful, but then again, reining in a Corvette ZR1 on an aggressive launch isn't exactly a simple case of point and shoot. Like it or not, plenty of really great cars tend to be overlooked just because they're labeled as wrong-wheel drive, and folks, that's just a shame. In a perfect world, the sun would always shine, everything would be taken care of for us, and we'd all own rear-wheel drive sports cars, but this isn't a perfect world. This is a tough world, with bad weather, and responsibilities, and limited budgets. This is a world that needs heroes.
The front-wheel drive soldiers listed below—two infiltration experts, a cocky staff sergeant, and a smooth-talking street fighter—are all capable well beyond the expectations of their so-called inferior design. They're relatively common, populating the pages of eBay Motors with regularity, so tracking one down in your neck of the woods shouldn't be an issue. These are true front-wheel drive heroes—ready and able to deliver a stirring performance while still retaining some measure of daily usefulness, not to mention at least some level of refinement and luxury. At $17,000, these cars fall right into one of the most common and competitive price points in the automotive market, and in fact, simply narrowing down the field for this comparison was a chore. RSX, Cobalt SS, Mitsubishi Eclipse, and Caliber SRT4 were but a few contenders on a very long list, but narrow it we did. Aside from the price and platform, our only other requirement was the availability of a manual transmission. The following four cars all rank high enough on our passion meter to be considered heroic, though there is one that we idolize more than the rest.
2007 Honda Civic Si
Aside from being the best looking car on this list, the Civic Si also delivers the best soundtrack, courtesy of its 2.0-liter naturally aspirated four-cylinder engine that, thanks to VTEC, spins all the way to 8000 revs. It makes power all the way up that ladder as well, with its 197 horses peaking at 7800. Cam switchover takes place at 6000 rpm, and to make sure everyone in a three county radius is aware of the change, Honda engineers tuned the intake piping to the point where there's absolutely no mistaking the Jekyll/Hyde mentality that is the Si.
The downside here—as is with most Hondas—is a disturbing lack of low-end performance and a virtual absence of torque. The little mill only yields 139 pound-feet at 6200 rpm; by comparison, that's more than 1000 revs above the peak horsepower of the Volkswagen GTI. Suffice to say, it'll take quite a bit of rowing to keep the Si charged and spinning in its powerband, but that also presents a problem, as transmission gremlins have become a rather significant issue for these cars. Not that gears popping out at random or grinding shifts is a big problem—after all, Honda never issued a recall, but they did release a technical service bulletin on the subject and offered owners a free fix. It's too bad really, because the Civic Si is an amazing performer (and that gearbox is a honey to use), with handling, poise, and grip akin to vehicles that are far more expensive. To succeed in this class, however, it takes more than just knowing how to sing and dance, not to mention shift gears.
2006 Nissan Altima SE-R
Here's the odd man out on this list. After all, who said all front-wheel drive heroes had to be small hatchbacks? Not only does the SE-R come with a seductively sedate exterior dress-up, it gets a host of suspension tweaks, bigger brakes, a six-speed manual transmission, and Nissan's impressive 3.5-liter V-6 enhanced to 260 horsepower. That's not necessarily an impressive amount of power in a sedan as large as the Altima, but it's enough to pull away from both the Civic and the next-place GTI, with 0-60 times around six-seconds flat, and quarter-mile runs in the mid-to-high fourteen range.
For a somewhat bulky sedan, the SE-R attacks the bends with all the bite and bark one would expect from a top-notch, bona-fide sport sedan, because that's exactly what the Altima is. In fact, as good as the Civic and GTI are at handling, they would struggle to shake the much-larger Altima in a contest of corners, and they would both get passed by the family sedan on the straights, all while the occupants enjoy interior space to spare, crisp leather, a Bose stereo, and a moonroof as standard equipment.
The downside here is that the same tweaks that make it such a capable hot rod also detract from the comfort quotient. It's not racecar harsh, but trust us when we say you will feel every bump in the road. You'll also torque steer in various directions, that is, provided the front tires aren't painting the pavement black. However, for discriminating shoppers who wish to avoid the hot-hatchback scene, the Altima SE-R is a pretty cool—if somewhat harsh—package to live with on a daily basis.
2007 Volkswagen GTI
The sole German competitor in this comparison is no stranger to practical performance. The GTI is, after all, the original hot hatchback. This fifth-generation model is by far the best VeeDub since the Mark II days, thanks to a proper suspension retune that brought back the old GTI's swagger.
Horsepower never hurts either, and with a turbocharged 2.0-liter four-cylinder under the hood delivering 200 ponies, the once-sluggish GTI is every bit a match for the peaky Honda, with both clocking 0-60 times in the mid-to-high six second range. The GTI also hangs with the Honda in the twisties, though the Si does have a slightly harder edge, which may give it the slimmest of advantages.
That harder edge also means the GTI offers a bit more refinement, a bit more comfort, and a bit more practicality, while still offering a truly rewarding performance experience behind the wheel. It also uses a bit more oil than the rest of the field, sometimes as much a quart every 1000 miles. Volkswagen bulletins point to a defective PCV system as a possible cause for the consumption; in the meantime, Volkswagen forums simply recommend keeping an extra few cases of oil in the car, just in case. Otherwise, it's hard to fault the GTI, save for its somewhat bulbous styling and average price of around $17,500, making it the most expensive car on this list.
2007 Mazdaspeed3
Yeah, you probably saw this coming. 263 horsepower, crisp handling without compromising ride quality, five-door practicality, and reserved good looks, all wrapped in a reliable package that—provided you don't go crazy on options—slots comfortably under our $17,000 target. When Mazda unleashed this weapon back in 2006 it was all the rage, both with the young sport compact crowd and the more mature demographic seeking an exciting, all-in-one package. Four years later, it's still all the rage, and for good reason—the turbocharged 2.3-liter engine isn't just a horsepower machine, but a torque monster as well, twisting the pavement with a full 280 pound-feet at only 3000 rpm. That's more than the Nissan's much larger V-6, way more than the GTI, and laughably more than the Civic Si. That's not to say there isn't a thrill in winding out a high-rpm engine, but getting a satisfying surge of power in nearly every gear regardless of rpm definitely has its advantages.
Find the right balance of grip and wheel spin, and the Mazdaspeed3 can dash to 60 in five and a half seconds, trip quarter-mile lights in the low fourteen-second range, and continue pulling to a governed top speed of 155 miles per hour. That's enough chutzpah to dog such notables as the Porsche Cayenne S, Charger R/T, and the Subaru WRX, the latter of which gets positively hosed by the Mazda from a roll once its all-wheel-drive advantage is lost.
A retuned suspension with stiffer everything, tougher brakes, and sticky eighteen-inch rubber ensures this cruise missile can also bite when needed, and though it's not quite as sure-footed as the Si or GTI, it still has the ability to straighten curves with reckless abandon. Most impressive to us is how well the Mazdaspeed3 delivers this poise without really sacrificing comfort. It's very much the Clark Kent of this segment—mild mannered and pleasant, if a little dorky, but still able to circumnavigate the world quick enough to reverse time. If people were smart, they'd sell this car with a cape.
But just like every superhero, the Mazdaspeed3 does have its kryptonite. One cannot have such a prodigious amount of torque driving the front wheels without having at least some torque steer issues, and though Mazda has done a pretty amazing job with keeping it to a minimum, expect to keep a death grip on the wheel when charging forward, especially on uneven pavement. That charging also takes its toll at the pumps, with real-world mileage figures often running in the low twenties.
Then there's the transmission—fortunately there's enough torque to negate the need for constant rowing, which is good because shifting the thing isn't something we look forward to. Mushy, notchy, and finicky are some of the more socially acceptable ways to describe the experience. For the sake of our otherwise-stout MS3 love, we'll just leave it at that.
Despite these admittedly picky downfalls, the Mazdaspeed3 takes our breath away with its combination of blistering performance, reservedly aggressive styling, knife-edge balance of handling, grip, and comfort, everyday practicality, and extraordinary value. The MS3 may, in fact, be an entry-level car in the eyes of some, but its overachieving performance and friendly personality make it the perfect working-class hero for the times.