Saving Money: When More Is Less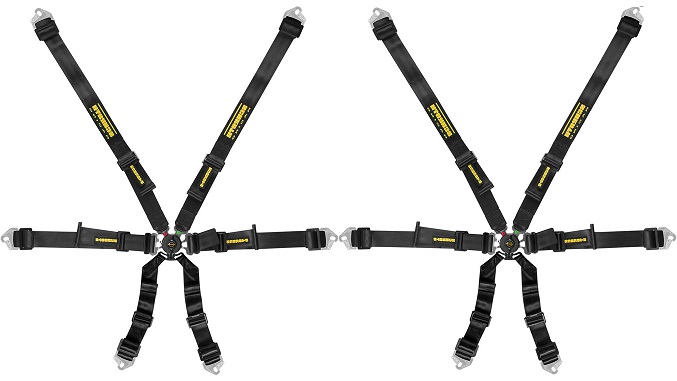 The great architect Ludwig Mies van der Rohe is well-known not just for his buildings but for his aphorism "Less is more". He was a fan of simplicity. Like all aphorisms, "Less is more" made a point, but didn't apply universally. Another architect, Robert Venturi, had a nifty retort to van der Rohe: "Less is a bore".
In our work with racers, we sometimes see an attempt to save money that ends up costing more. You've probably been there, and we have too. We've skimped on donor cars, only to replace entire drivetrains. We recently worked on a low-cost build from another shop that required so much work that the savings were completely nullified, and the driver missed multiple weekends of racing because the low-cost effort took so long. Sometimes "More is less".
In that spirit, we want to present some products that may save you money in the long run.
To kick it off is a simple item, the Schroth Flexi 2 x 2 harness. The Flexi costs a little more (maybe $200 over lower cost harnesses), but it brings some potential cost savings to the table:
2″ lap belts for added safety (rides pelvic crest to allow greater tightening)
Full 2″ shoulder belts per the current FIA homologation, also works with all head and neck restraints
Lap belts can be switched from pull up to pull down (and back).
No sewn ends, which means it can also be snap in, bolt in, or wrapped (shoulders)
FIA tags give this harness 5 years of certification rather than two years (SFI)
Racers like the comfortable, seatbelt-like material
The adjusters are a noticeable upgrade over the old Schroth Profi
If you're the kind of driver who changes cars periodically and you want that added measure of safety, the Flexi could be your most cost-effective answer.
To buy the Flexi and scope out the rest of our harness selection, check out our harness store.
Next, let's talk racing gloves. What we'd like to introduce is a nice, inexpensive, simple, quality pair: the Alpinestars Tech 1 Start V2.
The new V2 is a solid replacement of the old version because we find the design more pleasing, they're more comfortable, they have a ton more grip material in the palm, and the design on the backside of the hand looks to have a bit better visibility for the ever-important on-track hand signaling. We are partial to the high-vis Yellow Fluorescent Black color, but the whole variety looks really nice. They're also certified to the new FIA 8856-2018 homologation standard, unlike the previous version which was only SFI certified.
Check them out in our store, as well as the rest of our glove selection.