Saving Money: When More Is Less Part Two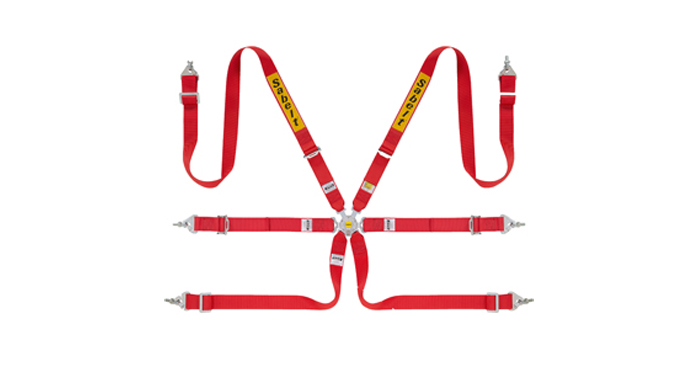 The great Italian polymath Leonardo Da Vinci was once quoted saying "simplicity is the ultimate sophistication." Besides being the namesake of countless pizza joints for the past one-hundred years or so, he was also a busy lad, having pursued drawing, painting, sculpture, architecture, music, geology, and more quite extensively (hence the title polymath). He walked our green Earth during the late-fifteenth century in what is now present-day Italy. Speaking of present-day Italy, one brand that we carry was founded and maintains its headquarters there: Sabelt.
Last week, we shared part one of this little series that we're not sure how long will last. But hey, let's see how long it goes! Here's a solid product that follows the "more is less" mantra, albeit with a slight philosophical spin: simplicity is the ultimate sophistication.
Sabelt Steel Series 6-Point Racing Harness
Why it's so great:
2″ lap belts that ride pelvic crest to allow greater tightening
Full 2″ shoulder belts per the current FIA homologation, also works with all head and neck restraints
Lap belts that come mostly as pull-up-only
They can also be configured as 3″ shoulder with 2″ lap, 3″ shoulder with 3″ lap, and more, though pull-up capability is limited – configure on our site to see which combinations are possible
No sewn ends, which means it can also be snap in, bolt in, or wrapped
FIA tags give this harness 5 years of certification rather than two years (SFI)
Simple, no-frills design that lasts
All-metal camlock
Three colors
Nice and easy, simple adjusters that are easy to maintain/replace
Very long belts that accomodate a wide variety of platforms
To top it all off, they're quite inexpensive at $295. To buy Sabelt Steel Series harnesses and scope out the rest of our harness selection, check out our harness store.