Preview: New Low-Cost Pro Racing Series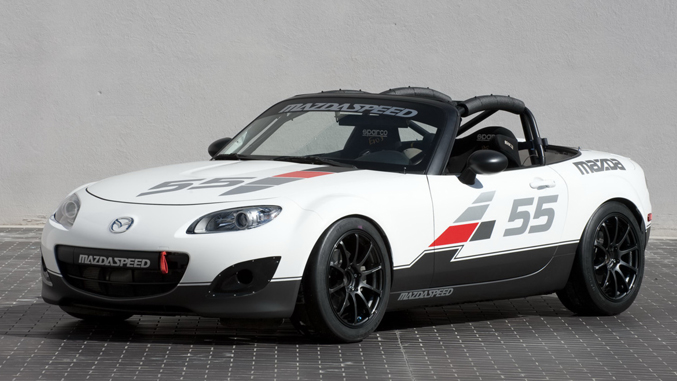 Winding Road Racing and Atlanta Speedwerks are partnering to create a new 2018 race series built around a new class called Spec MX-5. The objective is to build a race series that has some of the attractive elements of pro racing, like meaningful prize money and top drivers and high-quality tracks. At the same time, WRR and Speedwerks want to keep costs down so that more drivers can compete and more drivers can treat a Spec MX-5 season as a step on a racing career ladder.
The Program
There are still a few details to be worked out, but basically Spec MX-5 will operate like this:
Spec MX-5 will run two regional series during 2018, one in the southeastern part of the US, the other in the south central section.
Drivers will pay a fee for the season of slightly above $40,000
Season fees cover car rental, prep, entry, mechanics, tools, tires, fuel, and consumables
Drivers will compete for points and some prize money during the regular season
Each region will award a group of its top drivers with a full scholarship to the Spec MX-5 Championship at the end of 2018
Drivers in the Championship event will compete for a significant monetary prize that should enable them to take the next step on the pro ladder (i.e. Global MX-5 Cup)
The Philosophy
To keep competition as balanced and driver-focused as possible, all drivers will run in identically prepared cars owned and operated by Winding Road Racing and Atlanta Speedwerks. The cars are based on the NC (3rd) generation Mazda MX-5, with full cages, fire systems, harnesses and other safety equipment required of any road racing car. The specs for the car limit the number of adjustments to less than a handful, and the WRR/Speedwerks mechanics are being trained on how to prep the cars identically. Drivers will be assigned to a different car each weekend. The series does want drivers to get some experience with providing feedback to the team, so tire pressures will be adjusted for each car/driver pairing.
The Pro Racing Cost Issue
As we discovered in a recent Winding Road reader survey, about 50% of drivers assume that a pro racing season starts in the $40k – $60k range. As of 2017, the reality is that the lowest cost pro road racing series, the Battery Tender Global MX-5 Cup series presented by BF Goodrich, costs about $100k or probably a little bit more for the season. Pro series rise in cost from there, so that a Pirelli World Challenge TC season costs about $150k, an IMSA GT3 Cup or Trans Am season gets close to $300k and PWC or IMSA series running SRO GT3 cars are well north of $500k.
Obviously, these numbers keep a lot of good, often young, drivers from ever attempting the "pro" game. Mazda in particular has worked hard to create a ladder system that helps these drivers get in the game, but the reality is that, for example, there is only one winner of the Mazda Road To 24 shootout. That lucky driver gets $100k to use toward a follow on season (in Global MX-5 Cup). From there, you have to keep winning to move up. Or get a big sponsorship deal. Very difficult.
Spec MX-5 moves the cost of a pro season down into the anticipated range of $40k-$60k that our survey showed most drivers imagine when they think about pro racing. Spec MX-5 is designed to couple that more accessible entry point with enough prize money that some drivers will be able to move on to the next step on the ladder.
The Driver Development Issue
The other issue with even entry level pro racing is that it is expensive enough that some drivers can't afford to do it year after year so that they build their skill in the long run. Quite a few drivers can scrape together the funds to do one season (which sometimes ends midway because of optimistic cost estimates). But many of those drivers can't run MX-5 Cup or PWC year after year. If you don't peak right away, you may be done.
Spec MX-5 is designed to be inexpensive enough that many more drivers can run Spec MX-5 year after year. With the goal of attracting top drivers, Spec MX-5 should serve as an excellent driver development platform. Drivers get to compete against a tough field and measure themselves. Drivers get the trackside support needed to free them to work on data and video analysis and receive coaching if desired.
Available Seats
Winding Road Racing and Atlanta Speedwerks have the cars needed to accept 10 drivers for the south central series and 10 drivers for the south eastern series. The teams will bring spare parts and spare cars in an effort to maximize track time.
If you would like to stay in the loop for additional details about Spec MX-5 and/or you think you'd like to apply for one of the open Spec MX-5 seats, please contact Jeff Sexton: [email protected]