Porsche Factory Roof Tent!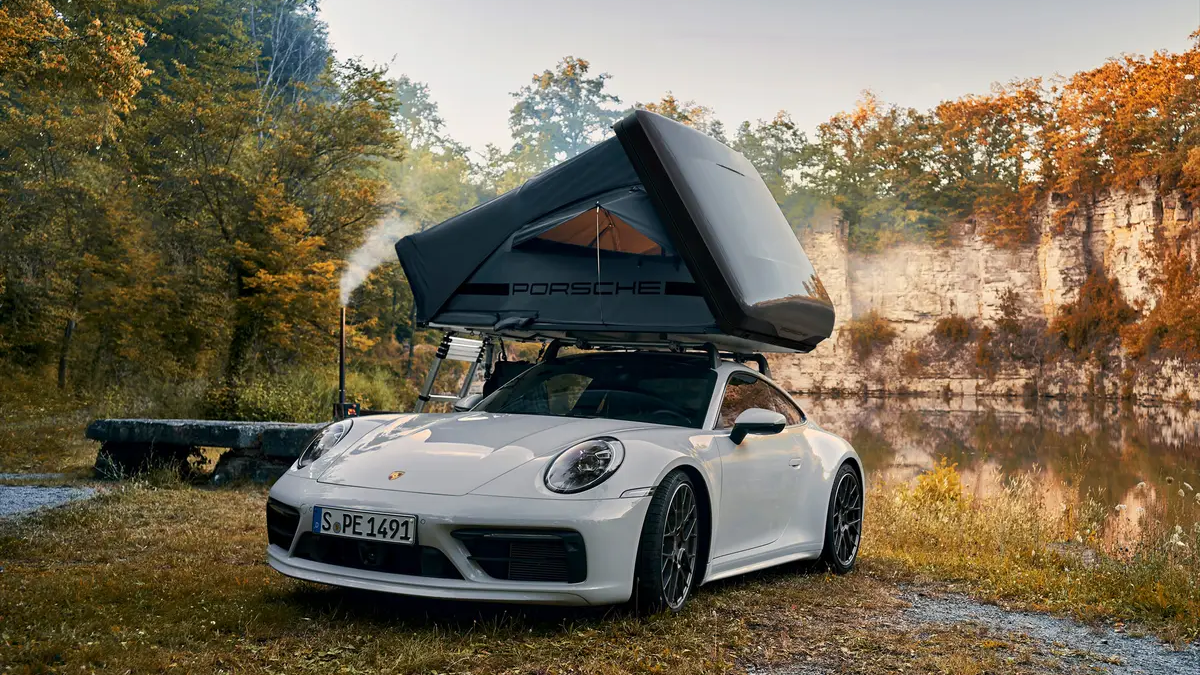 "Cool cars with roof tents" has been a running trend for the past few years, and turns out, Porsche must follow the same Instagram accounts that we do.  For the first time, Porsche's Tequipment accessories arm is selling a roof tent that fits the Taycan, Cayenne, Macan, Panamera, and 911.
The new Porsche Tequipment two-person roof tent comes in a sleek hard case that was developed at Porsche's performance-oriented Weissach Development Center to be more aerodynamic than your average overlanding setup.  The tent is meant for all-weather use, as it features water-resistant zips, light gray insulated quilted lining, a rain cover for entry, two side windows and a roof window.  The soft tent walls are made of a breathable cotton blend, and the two side windows can unzip for good airflow through the tent while leaving the usual mosquito-thwarting see-through mesh in place.
Read more from Stef Schrader via The Drive