One Cool Feature: Honda Intelligent Multi-Information Display And Rev Indicator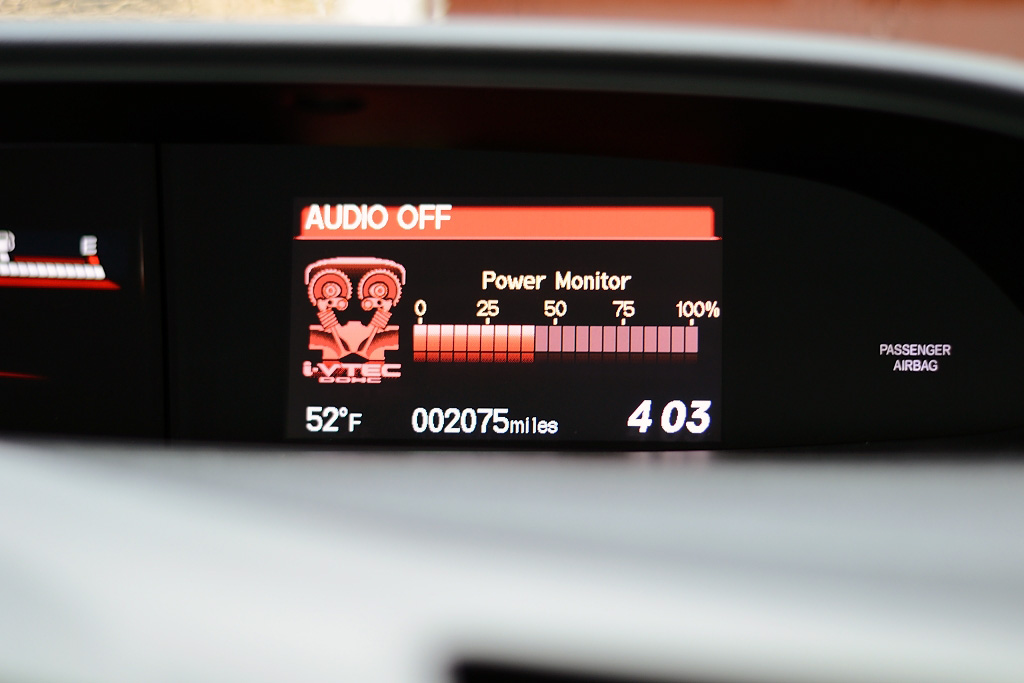 When
Seyth Miersma had a brief taste of the Civic Si
in Washington, DC over the summer, he remarked on the rather cool Intelligent Multi-Information Display, or i-MID display and the new Rev Indicator. These two items flank the digital speedometer (Rev Indicator on the left, i-MID on the right) and can quickly cue the driver in to the various functions of the vehicle.
The Rev Indicator is just what it sounds like. It's sole function is to indicate when the V-TEC kicks in (yo!), through a series of dots that light up as you climb the rev range. The i-MID sits to the left and features screens for fuel economy, engine power, audio presets, and a wallpaper image.
We're right in the middle of our loan of a Honda Civic Si and have spent some time using both items. The Rev Indicator is useful in that it actually delivers a great deal of information at a glance, allowing us to keep our eyes focused on the road while still having a good idea of engine speed. We even managed to get a good representation of the Rev Indicator through our peripheral vision.
As for the i-MID, it looks good, and is clear enough in its information delivery. We don't really see the point of the engine power display, but it is a fun little toy. We do like the way the various screens flip to the back with the press of the steering-wheel-mounted button, as there's an almost Apple-like action to it.