Off-Season Honey Do: Get Your Roll Cage/Bar Installed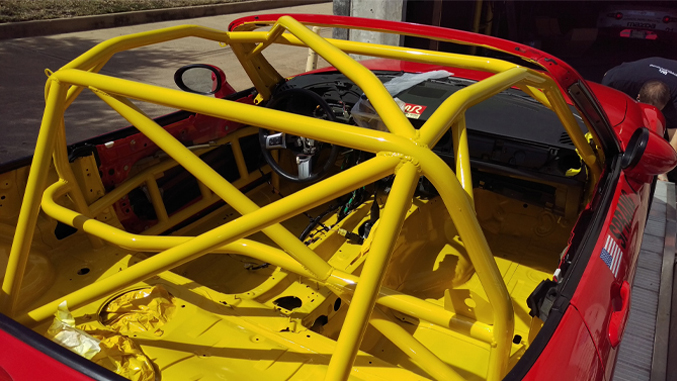 Now that we're between seasons, it is the ideal time to schedule the installation of a roll cage or roll bar in your race car. Say you're planning a Spec Miata or AI Mustang or Spec Boxster or T2 911. Many drivers find they can do most of the work, but that the cage build is the big item outside their expertise. Winding Road Racing can help.
Or, maybe you've been running a 911 GT3 or a Cayman GT4 in HPDE and you'd like to increase your safety level and get a full harness setup. We can install a GMG, Competition Motorsport or custom roll bar, along with harnesses and seats. The harnesses can even be color-coordinated to your existing interior.
We have a lot more information about WRR roll cages and roll bar services here.