Must Go: The Rodeo Drive Concours d'Elegance this Father's Day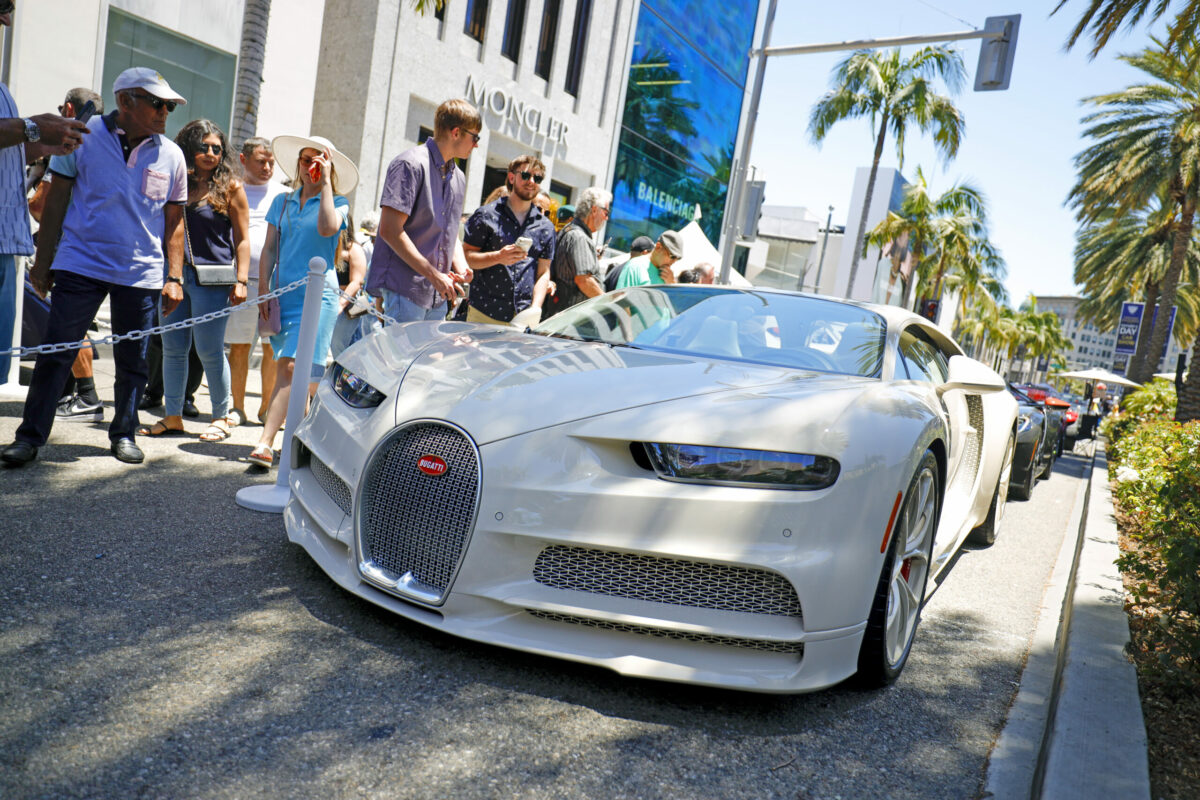 The highly anticipated Rodeo Drive Concours d'Elegance is back, and this year it promises to be an unforgettable event for car enthusiasts and families alike. Celebrating its 28th year, this Father's Day tradition will take place on Sunday, June 18, from 10 a.m. to 4 p.m. on the iconic Beverly Hills Rodeo Drive, stretching between Wilshire Boulevard and Santa Monica Boulevard.
The Rodeo Drive Concours d'Elegance is renowned for its stunning lineup of cars, featuring everything from supercars and race cars to iconic classics. Attendees will have the opportunity to get up close and personal with these automotive marvels, appreciating their beauty, craftsmanship, and rich history. It's a chance for fathers, families, and car enthusiasts of all ages to immerse themselves in the world of automobiles.
Beyond the extraordinary car display, the event offers much more. Visitors can take a leisurely stroll down Rodeo Drive, exploring the luxury boutiques, indulging in shopping sprees, and savoring the exquisite dining options available in Beverly Hills. Additionally, the city's top hotels provide an ideal setting for attendees to relax and enjoy the surrounding festivities.
Beverly Hills Mayor Dr. Gold expresses his enthusiasm for the annual Father's Day Concours d'Elegance, highlighting the event as a cherished tradition for families. He emphasizes that there is no better place than Beverly Hills to witness such a remarkable collection of sought-after cars, surrounded by the city's captivating history, palm-lined streets, and welcoming community.
Bruce Meyer, the chairman of the Rodeo Drive Concours d'Elegance, shares his excitement about returning to Rodeo Drive for this fantastic Father's Day tradition. He acknowledges the tireless efforts to enhance the event year after year and expresses joy in witnessing families coming together to enjoy the day. Furthermore, he emphasizes that the event is family-oriented and completely free of charge, making it accessible to everyone.
Kathy Gohari, President of the Rodeo Drive Committee, praises the Rodeo Drive Concours d'Elegance for its ability to seamlessly blend luxury, fashion, and the unique car culture of Rodeo Drive. She warmly welcomes fathers, families, and car enthusiasts to experience the celebration of some of the finest vehicles ever made.
As a new father myself, and a local to Beverly Hills, you can bet I'll be bringing you unprecedented coverage!