Miata Challenge Project: Chapter 2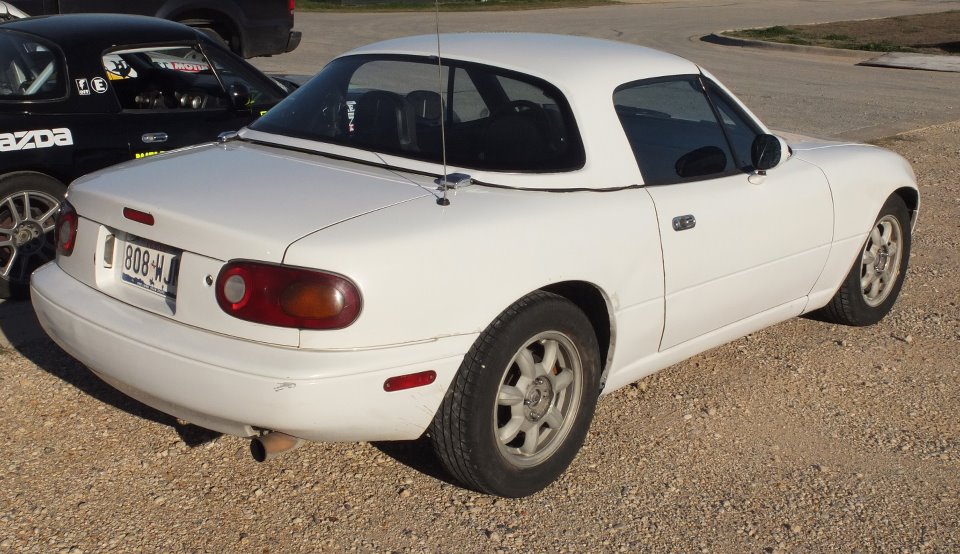 When we last left our hero, we said we had bought a Miata for a new one-track series that some people we know are creating. These guys are aiming for novice racers who've done high-performance driving events or track days, as well as folks who want to step up from their first taste of racing in ChumpCar or LeMons. As such, they've laid out a few strategies:
1. Use a car that is easy to buy and affordable — the NA (Mazda's codename for the first-generation car) Miata with 1.6-liter engine (1990-1993)
2. Keep the costs down and the cars relatively slow — limit the modifications primarily to safety gear
3. Make it a spec series so it is about driving not car prep
4. Make rules a subset of Spec Miata so driver investment isn't wasted if you want to "graduate" to SM.
They're also trying something interesting in point two, which is to compete against another car type, in this case four-cylinder Porsche 914s. That's because a few other guys at this track are building 914s and everyone wants to have cars to run against. We'll see how that goes.
If you haven't found it yet, check out our new Facebook page called Winding Road Racing. There you'll find daily motorsports awesomeness, from the WR universe and beyond, including this new series about our Miata Challenge car. You can wait for our chapter-by-chapter breakdown about building and racing the Challenge Miata here on WindingRoad.com, or just "Like" Winding Road Racing to get the updates in real time, as they appear. Enjoy!