Mercedes-Maybach EQS 680 SUV Unveiled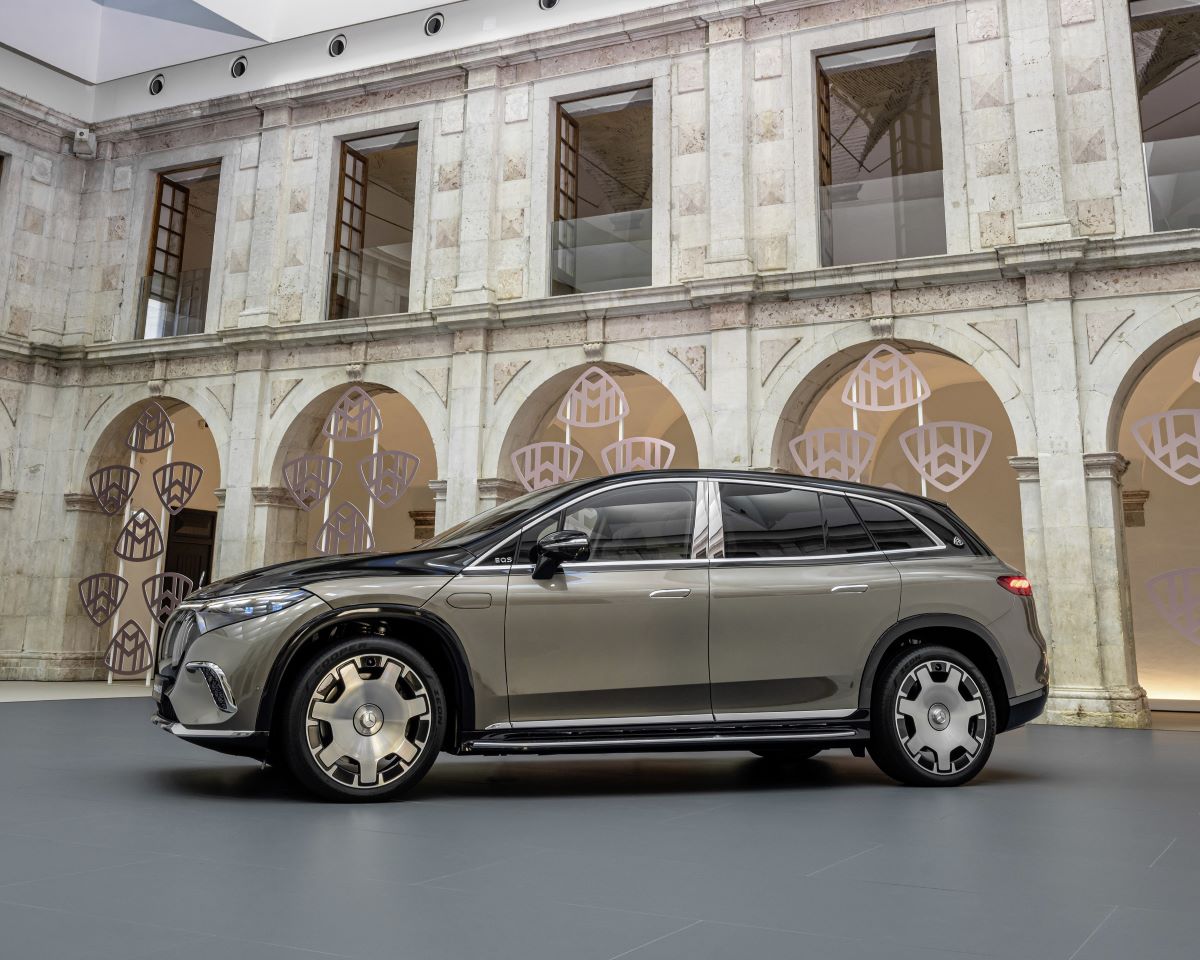 Mercedes-Benz has entered the ultra-luxury electric SUV market with with a bang after the unveiling of the all-new Mercedes-Maybach EQS 680 SUV. The legendary brand has combined its signature style, luxury, and cutting-edge technology with an all-electric powertrain to deliver an unparalleled driving experience.
The Maybach EQS 680 SUV features a stunning design with a long wheelbase, sharp lines, and an elegant silhouette that is unmistakably Mercedes-Maybach. The exterior is highlighted by a distinctive front grille with vertical chrome pinstripes, giving the SUV an imposing presence on the road. The vehicle also features a panoramic glass roof that adds to the overall luxury and elegance of the vehicle.
The interior of the Maybach EQS 680 SUV is where Mercedes-Maybach's attention to detail and luxury truly shines. The cabin is spacious and features a beautiful two-tone color scheme with high-quality leather and wood accents. The seats are plush and comfortable, and the infotainment system features a massive 56-inch curved screen that spans the entire dashboard.
Under the hood, the EQS 680 SUV is powered by an electric drivetrain that produces a staggering 680 horsepower and 750 lb-ft of torque. The vehicle can go from 0-60 mph in just 4.3 seconds and has a top speed of 130 mph. The SUV also has a range of over 300 miles on a single charge, making it a practical option for daily commutes and long road trips.
The Maybach EQS 680 SUV also features advanced safety and driver-assistance technology, including adaptive cruise control, lane-keeping assist, and automated emergency braking. The vehicle also has an advanced air filtration system that can filter out harmful particles, ensuring that the cabin remains clean and healthy.