Keepers: Volkswagen Golf GTI Mark II—Community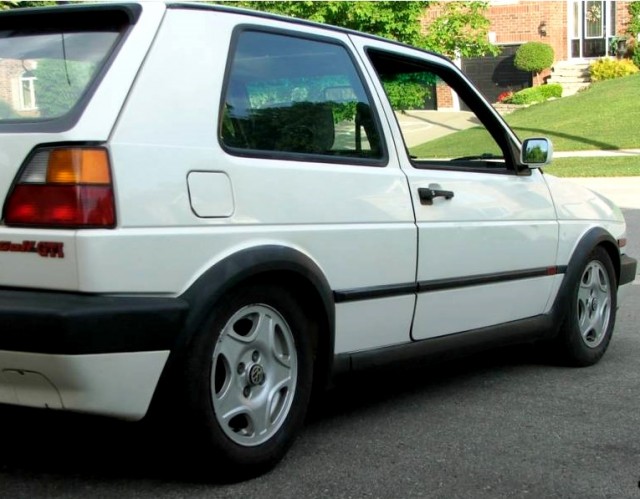 There are but a handful of cars that truly enjoy a massive, worldwide enthusiast community, and the GTI is arguably at the top of that short list. It doesn't matter where you are—Europe, Asia, Africa, North America; the GTI faithful are everywhere, driving the wheels off their little hatchbacks and loving every moment of it. As such, local and regional Volkswagen clubs are commonplace, and most of them have at least some sort of connection to a small online villa called VW Vortex.
VW Vortex is small in much the same way that the moon is smaller than the sun, and like the moon, it also has the ability to occasionally eclipse a portion of the Earth. Nearly half a million registered members frequent the extensive online forums, with sections ranging from mechanical work to racing, classifieds, modifications, and just about everything imaginable in between. It's one of the most professional-looking enthusiast sites on the internet, reading more like a highbrow periodical instead of a car forum. Best of all, it's absolutely free to join thanks to an A-list of sponsorships.
VW Vortex caters to all things Volkswagen, but it also includes Audi, Lamborghini, Skoda, and every other nameplate connected to VW. Such a large forum can at times be a bit intimidating, so for enthusiasts seeking a smaller, GTI-specific venue, there's myfastGTI.com. Aside from a more managable community of 17,000 registered users, myfastGTI.com focuses specifically on the GTI and offers a broad range of forums to peruse for information. Outside the forum realm, gti16v.com is an outstanding resource for Mark II 16-valve GTI owners, featuring loads of technical information, show information, classifieds, and an owner's registry.
Of course, any car as popular as the GTI will have no shortage of events to choose from, however two events supercede anything else on the VW must-do calendar. Waterfest takes place in the heat of July, and it draws hundreds of vendors and tens of thousands of Volkswagen enthusiasts to Englishtown, New Jersey for two days of racing and showing off. A couple months later and a couple hundred miles north is H2O International in Ocean City, Maryland; a two-day Volkswagen car show that pulls upwards of 1000 participants and its own impressive share of vendors. Both shows are large enough to easily get lost in, both have prestige as being some of the best events in the automotive enthusiast community, and yes, both have reputations for being a bit rowdy at times. In other words, both shows have all the necessary ingredients to make for some truly memorable automotive happenings.
What happens at Waterfest and H2Oi stays there, or does it?