Keepers: Saab 900 Turbo—Shopping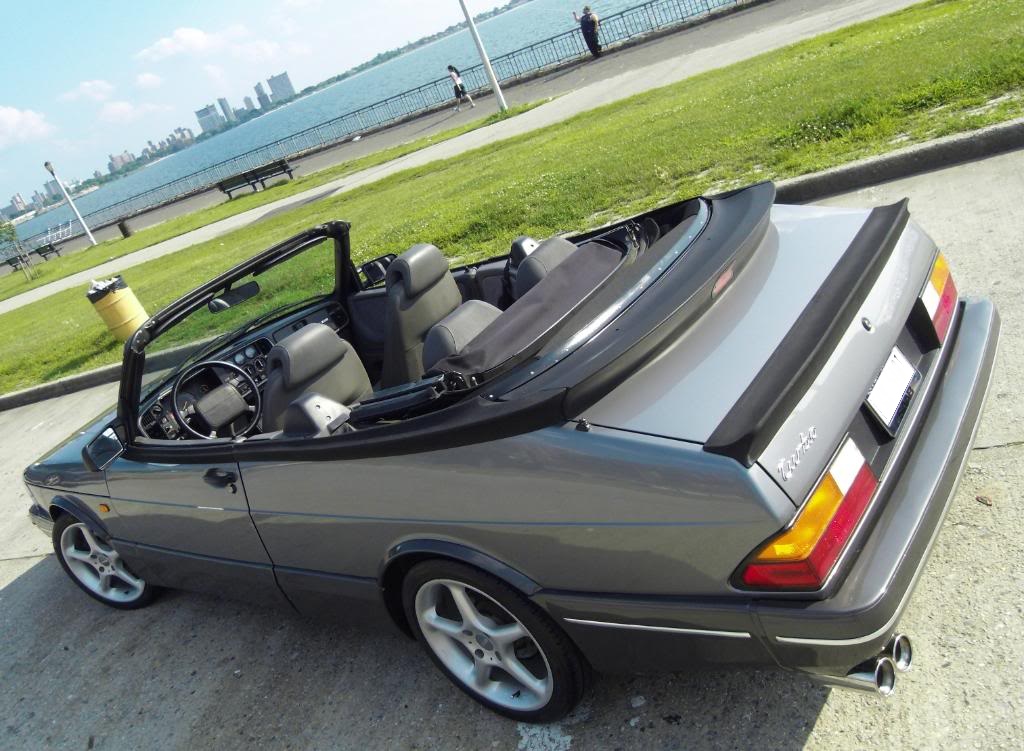 Shopping for niche machines like the 900 can be intimidating to the uninitiated, and for good reason. Unique vehicles invariably come with unique problems requiring expensive, hard-to-find parts, and if you're not much of a mechanical master, finding someone to handle the repair can be the greatest challenge of all. Yes, the Saab 900 Turbo meets all the aforementioned criteria, but it can also be a reliable, million-mile survivor when maintained by knowledgeable hands. More on that to come.
First things first—the 900 uses an interference engine, meaning the pistons hit the valves should the timing chain let go. The good news here is that you're dealing with a chain as opposed to a belt, so aside from a lifespan upwards of 150,000 miles, a fair bit of engine rattle will usually announce the chain's readiness to be changed. The engine can stay in the car for a chain swap, but if the guides are worn be prepared to yank it out for replacements. Same can be said for major transmission problems, and while the manuals hold up okay, an automatic rebuild is generally a case of when as opposed to if, and it usually comes before 100,000 miles. Listen for excessive gear whine in the five-speed, and be extremely wary of any shifting hiccups in the automatic, because a full-on remove and rebuild will terrorize your bank account to the tune of $3000, if you're lucky. As with most turbo cars, head gaskets can be a liability, so check for compression and common signs of gasket failure—air in the coolant or coolant in the oil, the latter of which usually manifests itself in the form of a milky substance on the dip stick. Stiff steering can indicate a steering rack on its last legs, and though the water-cooled turbos of the later "classic" 900s were more reliable, be wary of white smoke out the back after throttle stabs, which means a new turbo is likely on the horizon. Lastly, classic Saabs are easy candidates for mileage rollback, so if you find a low-mile survivor, make sure there's adequate documentation to back that mileage up.
On the flip side, diligent maintenance can deliver a diesel-like lifespan to 900 owners, so don't be frightened by high mileage if the car looks good and has a well documented history. Peter Gilbert of Wisconsin owned just such an example—back in 2006 his 1989 Saab 900 SPG turned one million miles while retaining most of the original equipment, including the engine and turbo. His car went to a museum, and in return, Saab gave him a new 9-5 Aero, though the company likely won't be so generous be in existence for the next million miles.
Entry into the classic Saab 900 society can potentially cost quite a bit of dough, thanks to a devout, worldwide following and a relatively short supply of clean examples to choose from. Sure, a well-worn 900 Turbo can be picked up for as little as a couple grand, but be prepared to invest some serious coin and a few years of labor into the resto. Or, you can opt for a beautiful SE convertible like the one we found at eBay Motors, pictured in the gallery above.
A unique performance car such as the Saab 900 Turbo wouldn't be such a cult favorite without a strong enthusiast community, and these folks have all the answers when it comes to keeping Saabs on the road. We'll look at this community in the next Keepers, and in the meantime, chat up the Saab ownership experience in the Winding Road Forums.