Keepers: Pontiac Fiero GT—Shopping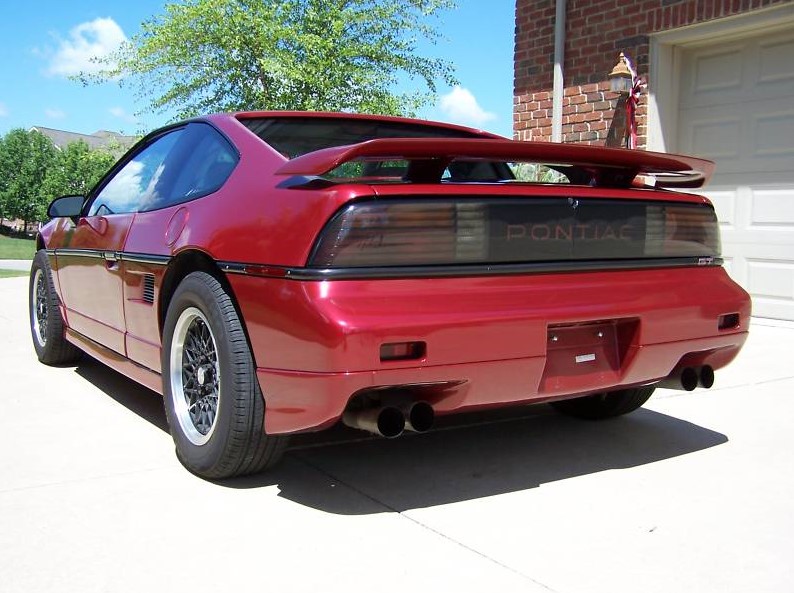 You've seen Fieros. Most likely you've seen some for sale. You may even have spotted a Fiero priced so low that you thought about buying it, just to satisfy your long standing curiosity about this car. Of course, being priced so low, odds are the car needed something significant, like, say, a new engine and transmission, right? This could well be the case, but then again, maybe it isn't.
Fieros aren't necessarily the limited-run niche model many people might expect. Nearly 400,000 of these jumping beans were built during its brief five-year production run, so it's not as if they're particularly hard to find. Thing is, over half of those cars were from the first two years of production, but the GT didn't hit the market until 1985, and it wasn't offered with the aero styling or five-speed manual until 1986. And then, GM upgraded the Fiero's underpinnings for 1988, making the last year the best of the best amidst the sea of Fieros. As such, the 1986-1988 models are generally considered the desirable years to own.
Now that we have a target, what are the elements to look for? The 2.8 liter V-6 is a stout engine, but with the Fiero's mid-engine layout, the inboard exhaust manifold can receive undue stress, leading to a cracked manifold. That may not seem like a big deal, until one realizes that the engine needs to be removed to affect the repair. Listen for any signs of an exhaust leak, and check the engine for excess movement. If the engine mounts are weak, there's a decent chance the manifold is already damaged. Aside from that, be wary of any overheating issues; the unique engine layout requires the cooling system be properly purged of air, and then there's the cooling pipes themselves running beneath the car. Be sure those pipes are in good condition, as damage can occur if the car isn't lifted properly for maintenance. Readers who remember things like the Superbowl Shuffle and acid-washed jeans may recall a tendency for Fieros to catch on fire. Nearly all instances of spontaneous Fiero combustion were tied to the four cylinder models, so stick with the GT and all should be well. As with any older car, knowing the vehicle's maintenance history is a big plus, though the many special needs and procedures unique to the Fiero make the history report all the more vital. If you find a car that's been properly handled by a knowledgeable Fiero mechanic, you'll almost certainly be better off in the long run.
As for values, the later GT models are definitely the money makers. We're not talking Barrett-Jackson dough, but the V-6 five-speed GT cars in excellent shape with relatively low miles can pull upwards of $5000 or more, depending on location, color, options, and the like. If that seems a bit steep, well-used Fieros are still rather plentiful for half that price. If that's not cheap enough, trade the V-6 for a four cylinder and reap the benefits of owning a mid-engine sports car for about the same price as an off-brand 50cc moped. Of course, none of this really applies to the 1988 Fiero GT, which is currently deploying its better suspension and relative rarity to inch ever closer to five-digit price territory, especially when they're as nice as this
gorgeous red eBay find showing only 34,000 miles.
With a current reserve-not-met price of $6100 and two days to go, don't be surprised if this gem goes quite a bit higher before the final bid is entered. And with the auction located relatively close to the
Winding Road
Ypsilanti office, well, some of us with too many cars already could be in trouble.
The next Keepers installment is all about the Fiero fans. They're a special breed of car enthusiast with devotion not just to the car they love, but to each other as well. Some of you may already know the story we're going to tell for next time, but for those who don't, believe us when we say you don't want to miss this.