Keepers: Pontiac Fiero GT—Community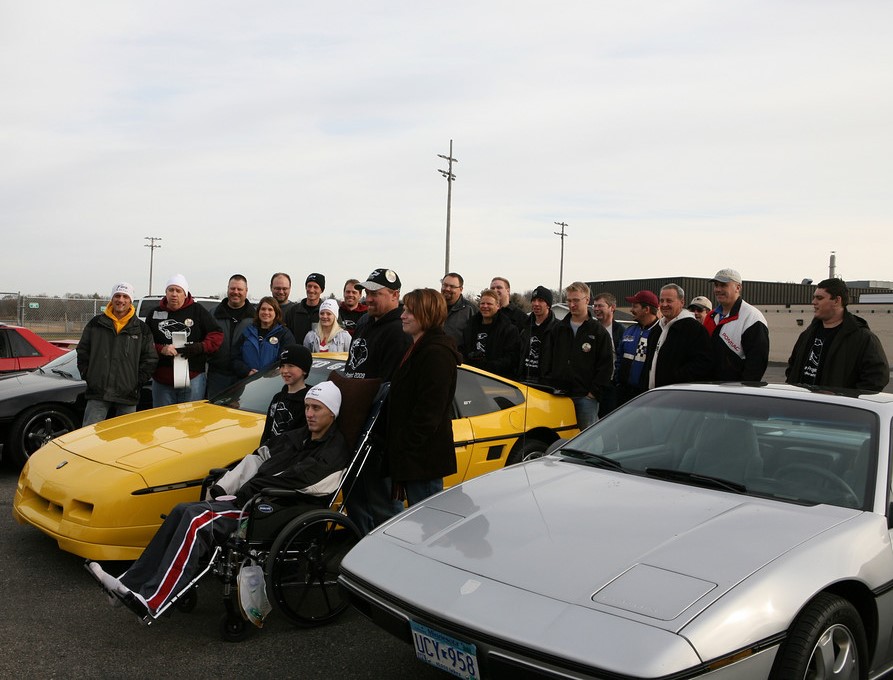 We've introduced the Fiero GT and talked about some shopping tips, but it's the community that takes this already cool car to a whole new level. Despite a short production run that ended over 20 years ago, local and regional Fiero clubs are everywhere, and they generally take themselves very seriously. In fact, larger organizations such as Minnesota Fieros Forever, the Mid-Atlantic Fiero Owners Association, and the New England Fiero Association are extremely well-structured and professional, right down to official club meetings and quality newsletters. And lest you think tracking down parts is an issue, The Fiero Store stocks a variety of factory items and aftermarket goodies as well as a decent archive of vital technical information and install procedures. For everything else, Pennock's Fiero Forum serves as the online home to nearly 20,000 members, discussing everything from amazing Fiero barn finds, to outrageous engine swaps. The Fiero may be a niche car, but finding necessary parts and people with the knowledge to use them isn't a problem for this group.
There are no national organizations or large-scale yearly conventions, but that's offset by the sheer number of regional activities that take place regularly. That's not to say big Fiero gatherings never happen—every now and again the Fiero faithful mobilize en masse for an anniversary celebration. The 25th anniversary shindig took place in 2008, and if the world doesn't end in 2012, look for a 30th anniversary Fiero apocalypse to befall Indianapolis, Indiana in 2013.
The world is full of auto enthusiasts who love buying, tinkering with, and driving great cars from years gone by. But there's more to it than that, or at least, there should be, and that's been part of the Keepers mission from day one. Every now and again, stories crop up about enthusiasts driving hundreds of miles to deliver much-needed parts to someone they've never met, or clubs organizing tech meets to help get a fellow car nut back on the road, all with no thought of reward or financial gain. We mention this because the Pontiac Fiero community gets it; they get that it's not enough to just love the car. Auto enthusiasts helping other enthusiasts—sometimes it's better than actually driving the car, and sometimes, if the stars should happen to fall in line, something downright inspirational happens.
Enter Tyler Shipman and his 1986 Fiero GT.
Tyler's story
graced the pages of just about every car forum and a few media outlets back in November, but the cliff notes go something like this. Last October, Tyler logged into Pennock's Fiero Forum from his Frazee, Minnesota home and asked for some help getting his Fiero fixed up. He was 18, and he'd been diagnosed with a rare form of cancer that was incurable. Doctors weren't sure how much time he had left—weeks or possibly months was the estimate—and he wanted to try and get the car in decent shape before the inevitable. The Fiero community responded in force, led by a soldier serving in Iraq, organized by a nearby Minnesota resident, and supported by Fiero enthusiasts from across the country who donated time, parts, equipment, and cash to make the impossible happen. Their enthusiasm was contagious—Tyler's home town rallied behind the Fiero warriors, opening their doors, arms, and checkbooks to help make Tyler's wish come true. The car that was revealed on November 22 wasn't just fixed up—it was rebuilt from top to bottom, complete with a fresh coat of yellow paint and more than a few custom features. Tyler, who by that point was primarily restricted to a wheelchair, embraced his new wheels by climbing out of the chair and into the driver's seat, leading a parade of Fieros in a victory cruise around town. It's okay to tear up at this point—we sure did.
Tyler spent close to three months with his dream machine before succumbing to cancer on February 14, 2010, but the story doesn't end there. What initially started as a reunion in Frazee to honor Tyler has turned into the first annual
Tyler Shipman Memorial Car Show,
slated for July 24 in Frazee, Minnesota. According to organizers, the entire town is thrilled to have the Fiero family back to honor Tyler; in fact the car show will be just a portion of a weekend celebration, and all proceeds from the show will be donated to the MeritCare Foundation, the group that treated Tyler. The car show is open to all makes, but naturally the Fiero will be the featured car. 10 Local businesses who donated cash for the trophies will serve as judges for the show, with one notable exception—Tyler's senior classmates will decide the winner for the special award of best overall Fiero.
A group of complete strangers coming together from across the country to help another complete stranger; individuals and businesses donating time, materials, and money to a make a dream come true; several news stories, piles of tear stained tissues, and bittersweet memories that changed the lives of those involved and many more who learned of the story. And it all stemmed from a young man's passion for the Pontiac Fiero. Anyone who still isn't convinced this car is a Keeper—you may leave the room now.
Tyler's story is an inspiration, but it's also a testament to this crazy obsession most of us have with cars, and how that passion can change the lives of others for the better. Our hats off to Chris Kliewer, who organized Tyler's Fiero build—AKA the Tyler Project—and provided us with photos on the event as well as information on the car show. We also offer special thanks to Tyler, his family, and the entire Fiero community for showcasing the very best part of owning and driving a great car—you've reminded us all that auto enthusiasts are more than just car people. We're family.