Keepers: Mustang SVT Cobra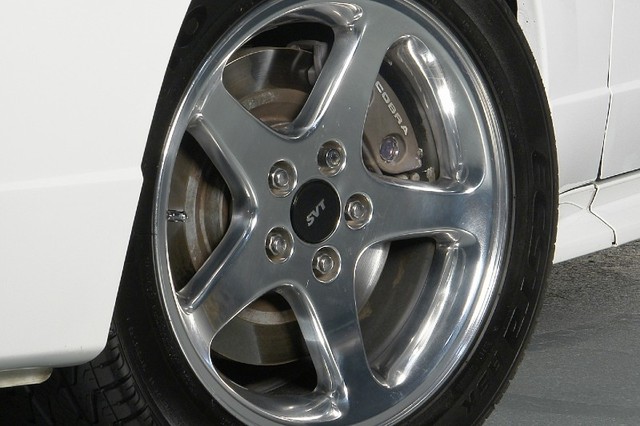 When the concept of Keepers was bouncing around the NextAutos office, there was a tinge of trepidation about discussing Mustangs and Camaros. Aside from the fanatical, insanely-large following enjoyed by both cars, they've been covered, featured, mentioned, compared, discussed, reviewed, and otherwise overblown by just about every publication on the planet. As such, you'll never likely never see a Mustang GT or Camaro Z28 in this neck of NextAutos cyberspace, but some of the specialty models do stand a chance, such as the 1999 and 2001 Mustang SVT Cobra.
Most people recall the 1999 Cobra as the Mustang that didn't meet its advertised 320-horsepower quota. Restrictions in the intake manifold and exhaust were the culprits, and according to Ford, all 1999 Cobra owners were contacted to get "the fix" free of charge. Cobra production was halted, and the issue became such a red-faced debacle for Ford that production didn't return until the 2001 model year, save for 300 limited-edition Cobra R race cars that came out in 2000. Lost in all that negative publicity was the fact that the 1999 Cobra ditched its live rear axle in favor of a fully-independent rear suspension, elevating the aging pony car to something more akin to an honest sports car. Once the horsepower issues were solved, the Cobra's DOHC 4.6 liter V-8 offered equal power—and performance—to Chevrolet's Camaro SS despite being over a liter smaller in size. That translated to 0-60 times in the high four-second range, mid-13 second quarter-mile times, and a suspension setup that helped the Mustang to be more than just a—wait for it—one-trick pony. The new edge styling treatment of the Mustang lineup didn't hurt either, and the manual-trans-only interface kept the Cobra primarily in the hands of enthusiasts.
So then, why cover these Cobras when the supercharged "Terminator" models from 2003 and 2004 are so much faster? Aside from being the last naturally-aspirated super 'stangs to roll out of Flat Rock, Michigan, the 1999 and 2001 Cobras are a performance bargain, due in part to the whole power-loss issue but mostly because everyone wants a Terminator. As such, finding a naturally-aspirated 1999 or 2001 Cobra—in either coupe or convertible trim—for under $10,000 is relatively easy, and with 320 horsepower on tap, it's not exactly slow. Terminators on the other hand still command double or even triple that price for what amounts to an extra 70 or so horsepower. Add in the low production figures, old-fashioned American V-8 grunt, a fully-independent suspension, and a transmission that requires the driver to manually swap cogs, and you have a solid case for calling this particular Mustang a Keeper.