Keepers: Mustang SVT Cobra—Community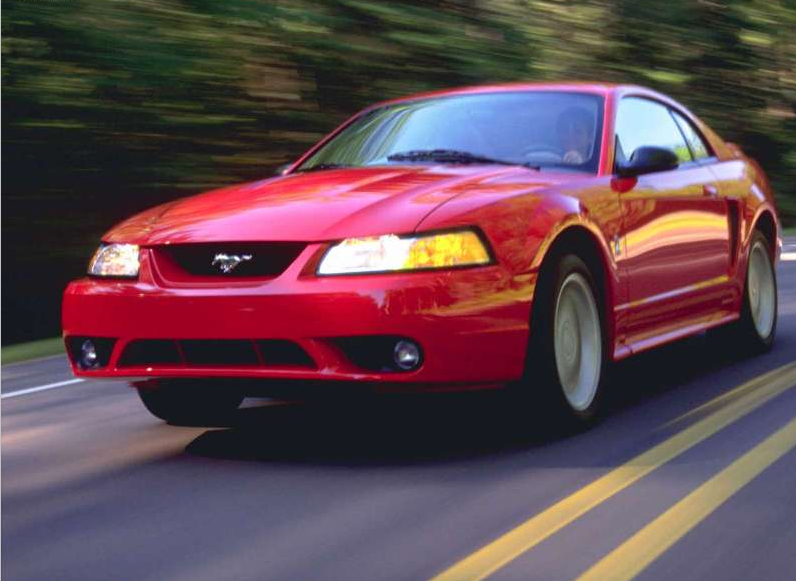 Mustang clubs are about as common as all-you-can-eat Chinese buffets. There are clubs for old Mustangs, new Mustangs, convertibles, specific models, specific colors (yes colors), and of course, clubs for the SVT faithful. The good news here is that yes, there is a Mustang club in your neck of the woods, wherever your woods happen to be. If, however, you want to associate only with the Cobra crowd, that may be a bit tougher unless you stick to internet chatting only. Most Mustang clubs—even the ones specializing in a particular Mustang genre—welcome all breeds of the horse, and that's okay because Mustang fans generally love other Mustang fans, whether behind the wheel of a V-6, GT, or Cobra. There is a dark side however; drop an SVT badge on anything other than a bona-fide Cobra, and true Cobra owners will strike with great vengeance and furious anger. For these folks, the SVT badge is a sacred item, so if you're thinking of sprucing up a V-6 or even a GT with Cobra badging, think again. At least if you want to be part of the Mustang crowd and have two working legs.
SVTPerformance.com is the number one online home for pretty much all things SVT-related. With nearly 100,000 registered members, this place has absolutely everything an SVT gearhead could want or need in an online club, including a bazillion individual chat forums, merchandise, a video forum, and since we're talking Mustangs, a time slip database. Corral.net and its 125,000 forum members deliver information and general discussion on all late model Mustangs, and Stangnet.com covers everything Mustang, with a focus on the newer models. Stangnet.com is the largest online Mustang home, with over 150,000 members chatting up their online forums.
If internet camaraderie isn't quite your cup of tea, SVT Cobra owners do have a couple traditional clubs to consider. The SVT Cobra Mustang Club (SCMC) was founded in 1999, and for a $20 annual membership fee you get a quarterly newsletter, numerous vendor discounts, and access to a club that is exclusively Cobra and GT500 owners. The SVT Owners Association (SVTOA) came about in 2000 as a Ford-official, SVT-exclusive organization for all SVT owners. The club went private in 2006 when Ford "restructured" SVT, and though it's no longer an official Ford club, ties between the SVTOA and the Blue Oval remain extremely close. The SVTOA is now open to anyone, and for a yearly membership of $45, members receive quarterly issues of SVT Enthusiast magazine, a nifty new-member kit, and discounts on things like certificates of authenticity through the Ford Performance Group. Considering many folks on the SVTOA staff are either current or former Ford employees, it's about as close as one can get to a factory-official SVT club.
Regardless of the club, organization, or online forum, all SVT Cobra owners—and all Mustang owners for that matter—descend annually on Myrtle Beach, South Carolina for Mustang Week. This year's festivities ran from July 19-25 and included car shows, drag racing, autocrossing, burnout contests, and a whole bunch of crazy car antics only Mustang owners can attest to. And as seen in the video up top, sometimes those antics can be a bit on the wild side. Yeah, Mustang events take place practically every weekend in practically every town, but if you're even a little bit of a Mustang fan, Myrtle Beach isn't just a car convention, it's a pilgrimage.