Keepers: BMW M3 E46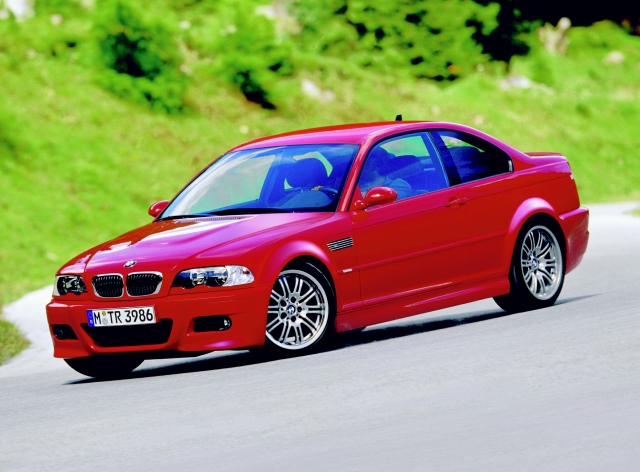 Let's be honest, every generation of the M3 is a keeper. Balance, grip, performance, you've heard all this before. In 23 years of M3 production, approximately 2863 various adjectives, adverbs, present and past participles, sexually-charged metaphors, and other automotive clichés have been blasted across print and electronic media, describing the greatness of the car. Far be it for us to add to the hype, so we'll simply say yeah, it's that good, and the third-generation E46 model is among the finest of the breed, delivering a driving experience that is pure M-ness. M-ness…guess that makes 2864.
In production from 2000 until 2006, the E46 M3 took everything that made the previous-generation car great and injected more horsepower, which is never a bad thing. With 333 ponies from a naturally-aspirated 3.2 liter inline six-cylinder, the high-revving powerplant kicked the M3 to 60 in about 4.5 seconds and carried it to an electronically-limited 155 miles per hour, far outpacing the earlier M3s and equaling the 394-horsepower BMW M5 of the day. These performance figures served to catapult the M3 close to supercar territory, nearly matching the Ferrari 360 Modena despite a price difference of over $100,000 dollars. The E46 also upped the ante in this segment by offering an F1-style, six-speed Sequential-Manual Gearbox (SMG) as an option over the standard six-speed manual, and though the hardcore, track-inspired M3 CSL edition never saw U.S. shores, the Competition Package found in the later Yankee-bound Bimmers did bring some of the CSL goodness to American drivers.
What really makes the E46 stand out however is the price-per-performance factor. Now that many of these cars are dipping into the mid-$20,000 range, M3 shoppers may have a hard time justifying $70,000 for a brand new E90 M3 when the E46 offers nearly the same performance at a substantial discount. We'll talk more about E46 specifics in the next round of Keepers; in the meantime jump into the NextAutos.com forums and share your own creative description for the M3, a vehicle that is the quintessentially-sublime definition of performance motoring perfektion. Yup, that makes 2865. Think you can come up with 2866?