Keepers: BMW M3 E46—Community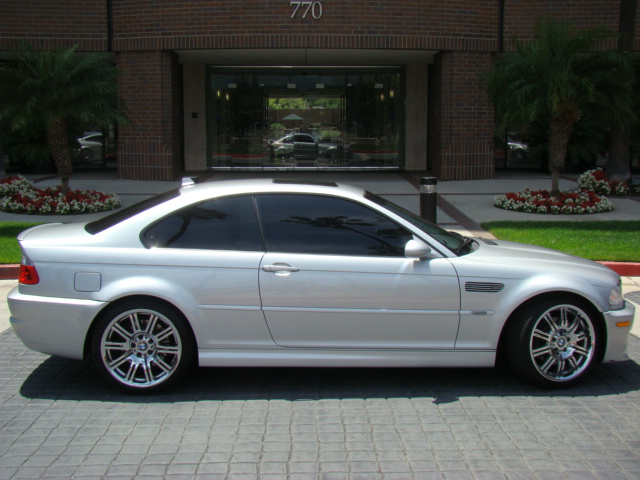 In essence, simply owning a BMW grants you an all-access pass to an all-encompassing, purebred group that's arguably the largest, most dedicated, and most fanatical community of motoring enthusiasts in the world. Obviously the M cars are the poster children for this segment, but attend any type of BMW event and you'll likely see a wide range of new and old Bimmers, everything from high-end M machines to highly modified variations of 3 and 5-Series cars, stock sedans, convertibles, and yes, SUVs. If it says BMW, then it's welcome, and whether it's a brand new M3 or a decades-old 2002, the owners all have one thing in common: They love live to drive these cars, and I'm not just talking about leisurely Sunday afternoon jaunts through the local neighborhood. To support this addiction (or perhaps because of it), BMW enthusiasts the world over have no shortage of online resources to draw from, but for the M3 owner, three web destinations stand out from the rest.
The BMW Car Club of America (BMW CCA) is the premiere car club for BMW enthusiasts, featuring a very comprehensive membership that includes an impressive list of special discounts, exclusive events, a comprehensive technical library, and a monthly subscription to Roundel magazine, BMW CCA's high-quality, monthly publication. BMW CCA members also partake in Oktoberfest, a week-long convention that features everything from car shows to driving schools, racing events to factory tours, and yes, you must be a BMW CCA member to participate.
With over 70,000 members worldwide, M3forum.net is by far the largest online community dedicated to the M3. It's also one of the largest general BMW communities, featuring current news, member reviews, regional club sections, and general BMW discussion. This of course is in addition to the requisite M3 sections covering generation-specific discussions, technical help, modifications, and a marketplace to sell and/or buy the parts you need.
Bimmerfest.com isn't M3-specific, but with 160,000 registered members, it's the largest internet-based BMW community and it offers plenty of M3 support. It's also the home of Bimmerfest, an annual West Coast-based BMW event that attracts thousands of BMW enthusiasts every year.