Keepers: Acura Integra Type R—Community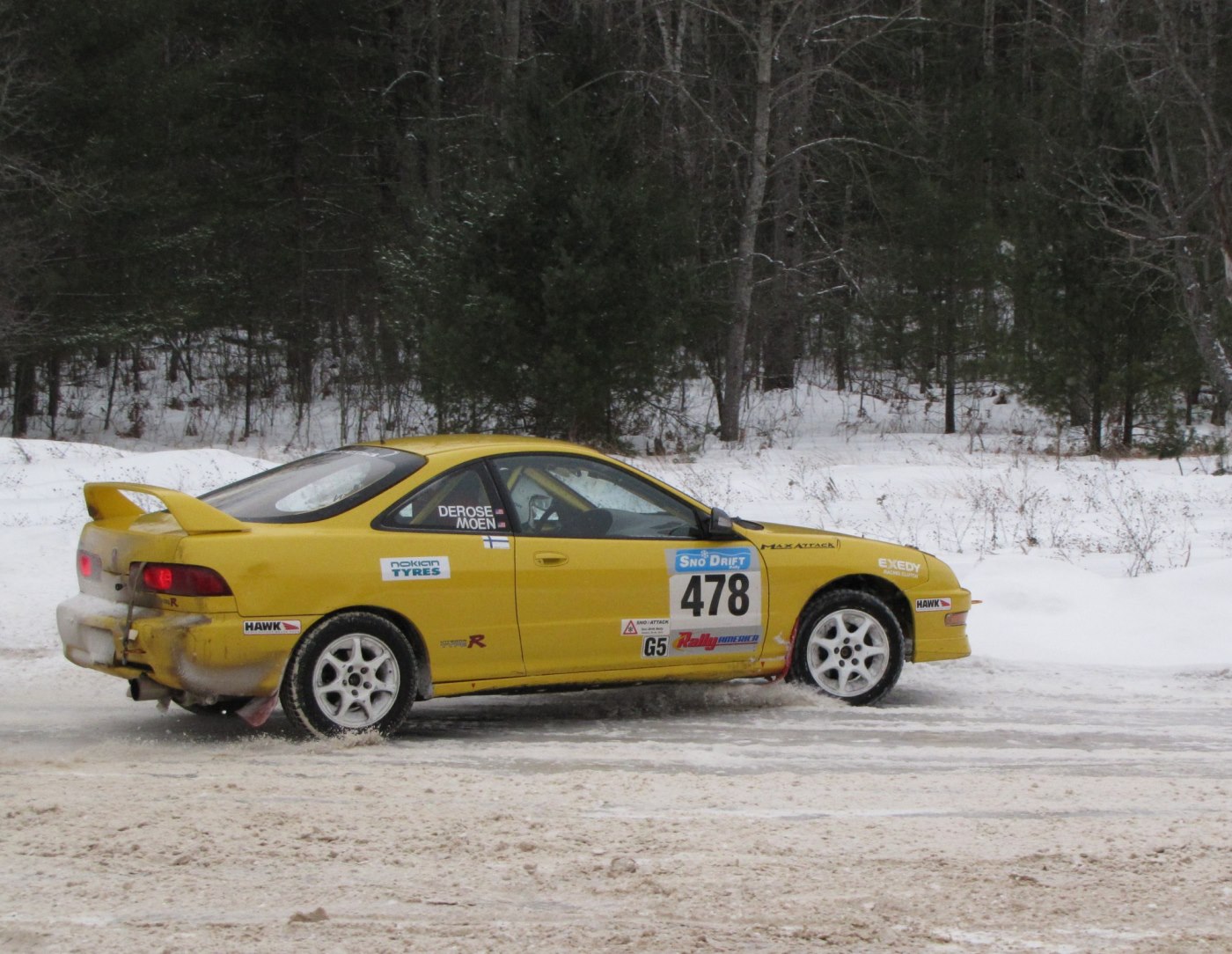 Though Acura is the upscale division of Honda, the Integra still reaps the aspects—both positive and negative—of being related to a car group that's considered by many to be the most exuberant, extroverted, and insanely-dedicated collection of import enthusiasts in the world. Yes, that's the group that often receives the criticism for the wings, the stickers, and bumblebee exhaust, and to be honest, some of it may be deserved. But when it comes to truly wicked performance rides like the Integra Type-R, there's no shame in bowing to the Honda performance Gods, and once you get past the show-before-go crowd, the Integra enthusiast community is truly an exciting place to be.
First stop on the Type-R tour is the Integra Type-R Club of America, or ITRCA for the acronym lovers out there. In a sea of Honda/Acura organizations, this is where the Type-R faithful can fraternize with other fans of the Red Emblem. ITRCA isn't a traditional owners club—there are no membership fees, no monthly or quarterly magazines, and their website isn't filled with fancy features or gobs of news. It's actually much like the Type-R itself—focused, informative, and tuned for speed. Their frequently asked questions section features some sound Type-R information, and its modest forum membership of approximately 4000 Type-R fans are friendly, knowledgeable, and excited to share the Type-R experience with others. In a world of hip-hop Honda clubs, ITRCA's mature atmosphere is a breath of fresh air.
Another great online resource for the Type-R is ITRsport.com. Though small, ITRsport has perhaps the best online technical archive for the Type-R, covering just about every facet of the car to a level of detail that's borderline obsessive. In other words, we love it.
Clubintegra.com covers all things Integra and offers a bit more in the way of news, classifieds, and merchandise, as does Acuraworld.com. Both sites feature extensive online forums with roughly 50,000 registered members each, but keep in mind that they also cover a much broader crowd of Honda/Acura enthusiasts. If you prefer a large community, Team-Integra.net boasts a registered membership of over 100,000, though it may require some patience to find useful Type-R information and/or contacts.
It's no exaggeration to say Honda and Acura events take place in almost every town, every weekend of the year. For the discriminating Type-R enthusiast, however, a pilgrimage to the ITRCA's Integra Type-R Expo is in order. Unlike other car conventions that feature cruises, car shows, and maybe a track day, the Expo focuses on what the Type-R does best—blasting around road courses singing high-C for hours on end. Two days of racing are combined with a banquet and no small amount of partying, with many attendees turning the event into a pseudo Type-R retreat by camping at the track. Over 100 people were signed up for last year's Expo number 9 in Illinois; as of this writing, planning for Expo 2010 is still in-process.
Check out the footage below from ITR Expo 8 at Virginia International Raceway, and if you somehow missed our first two Type-R segments, you can revisit them here and here.