Just A Casual Spin In An F82 M4 With Robert Kubica, On The Nürburgring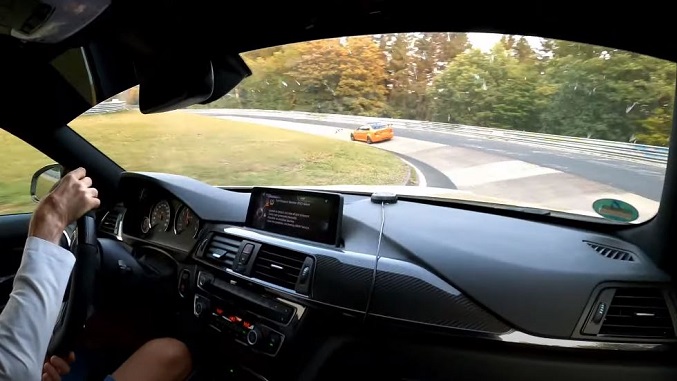 Robert Kubica, WRC-hotshoe-turned-F1-driver-turned-DTM-driver (who's still a reserve driver for Alfa Romeo F1) recently strolled into Apex Nürburg looking for a car to take out for a quick spin on the world-famous Nürburgring. Perhaps he wanted to brush up on his 'Ring technique? Maybe he had some time to kill before donning his helmet and Hans later in the week for testing in his DTM ART BMW M4?
The poor guy had a rough start at his DTM debut back in August at Spa, but rest assure it wasn't due to a lack of skill.
When he schlepped into Apex Nürburg, he reportedly had issues trying to find a drive elsewhere among the various car rental establishments in the area, because they wouldn't let him go out without having an instructor ride shotgun. We can understand needing to follow strict company policies, but really? Even for Robert Kubica?
What followed was a hell of a first-lap out in a generally unfamiliar car, with Apex Nürburg's Mishal Charoudin riding along; not to keep an eye on him, but rather because who wouldn't want to ride with?
Check out the lap, its some of the most entertaining 'Ring footage we've seen in a long time (and we've seen way too much):