It's "All or Nothing" for Kanaan During His Final Indy 500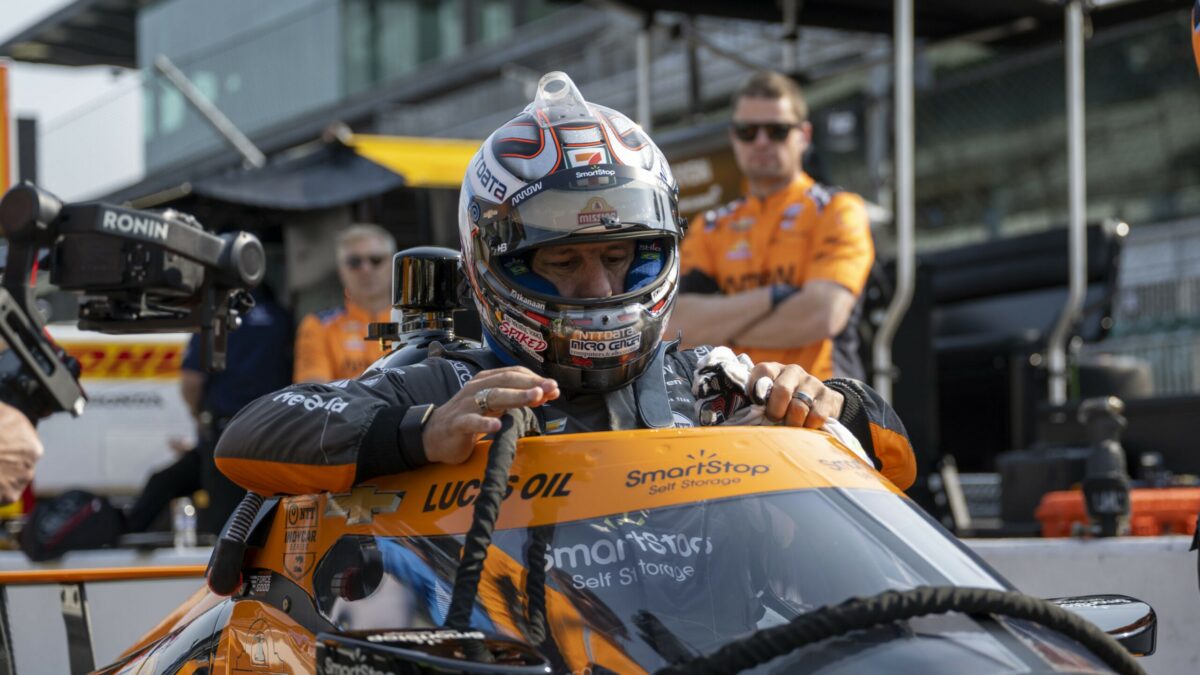 Tony Kanaan, the legendary Brazilian driver, is gearing up for his final Indy 500 with Arrow McLaren, and he has made it clear that his approach to this weekend's race will be "all or nothing." At 48 years old, Kanaan has decided to retire after his 22nd start in the prestigious IndyCar event, marking the end of a remarkable career that began in 1998 during the CART era.
Kanaan's list of achievements in the IndyCar series is impressive. He claimed victory at the Indy 500 in 2013 while driving for KV Racing Technology, etching his name into the history books of one of motorsport's most iconic races. In addition to his Indy 500 triumph, Kanaan also clinched the 2004 IndyCar Series championship with Andretti Green Racing, further solidifying his status as one of the sport's greats.
Heading into the 107th running of the Indianapolis 500, Kanaan secured an eighth-place starting position after an intense qualifying session. His final run on Saturday brought about a roller coaster of emotions, as he pushed himself to the limit in order to secure a spot in the Top 12 shootout.
"I'm not happy. I've got to give these people some excitement," Kanaan remarked. "We're either going to make it or we're not going to come back on four wheels." His determination paid off, as he made it through and solidified his place in the starting lineup.
Reflecting on his approach to the race, Kanaan emphasized the significance of leaving it all on the track. "It's all or nothing," he declared. With retirement imminent, Kanaan is aware that win or lose, this will be his last opportunity to compete for victory at the Indy 500. The veteran driver's mindset is unwavering, as he plans to give every ounce of effort to achieve the ultimate goal.
However, Kanaan's focus on the race doesn't mean he's lost his sense of humor. Prior to the qualifying runs, he made a bet with his engineers that if he made it to the second day of qualifying, he would return to the garage in Gasoline Alley wearing nothing but his Speedos. True to his word, Kanaan fulfilled the bet, entertaining his team with a surprising and light-hearted moment before the intensity of the race took over.
As Kanaan approaches his final start at the Indianapolis 500, he remains true to his approach throughout his career. The desire to win burns brightly within him, but regardless of the outcome, he won't be burdened by thoughts of "I've got to do it next year." Instead, he intends to savor the experience and enjoy the support of his friends, family, and fans.
Tony Kanaan's final Indy 500 promises to be a thrilling and emotional event. With a remarkable career behind him and a determined "all or nothing" attitude, Kanaan's legacy in motorsport is secure. As the checkered flag falls on his final IndyCar race, fans will celebrate the achievements of a true racing icon and bid farewell to a driver who has left an indelible mark on the sport.