In Case You Missed It: The Race Car Is No Longer "The Thing"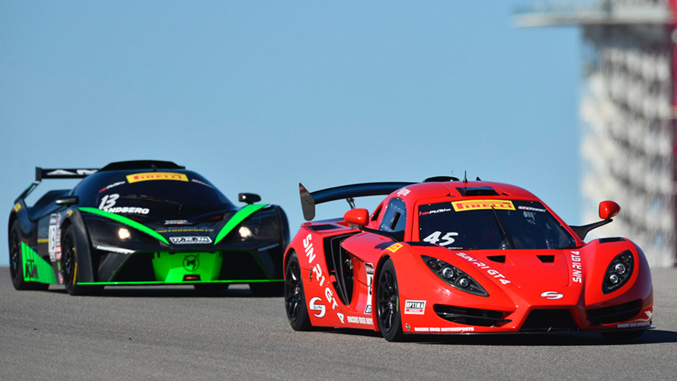 We talk to a lot of racers each week. At the beginning of the season, many of them of are thinking about what events to run and even what class to run in. Since we run teams in Pirelli World Challenge we get lots of questions about what car to run. The same thing happens for people getting into or moving up in NASA or SCCA club racing.
Those are understandable questions, but we want to point out that the world of organized racing has been working for years now to reduce the importance of the question. First (perhaps, because a similar story could be told about SRF) there was Spec Miata. SM is the largest and most successful class in club racing by far. By the time we got to the latter part of the last decade, every sanctioning body wanted to create "the next Spec Miata". While the results have been mixed, Spec E30, Spec Boxster, Spec E46 and a few others have increased car standardization. Still, these cars are built by different shops with different secret recipes, so the specific car can still make a small difference. But it is more the case that a properly built car will dominate an under-built car, yet the front of the pack will consist of properly built cars that are pretty similar.
In semi-pro racing, the move for the past few years has been to standardize on global platforms built/commissioned by the OEM. GT3 cars, standardized by the SRO, the Mazda Global MX-5 Cup car, GT4 cars (SRO again) and P3 prototypes are all examples of tightly controlled cars. When this is coupled with tight spec rules or a science-based balance of performance (BOP) system, it is hard for the platform to give a driver an advantage.
In both club spec racing and semi-pro BOP racing, preparation, set-up and driver support will still matter. And cars aren't identical. But we see far too much discussion of which car to drive and far too little discussion of practice, testing and driver skill development. Of course bench racing is free and driver development isn't, so that is a factor. Still, lots of racers today remember the era when each car was a custom production within broad guidelines and transfer that sense that the car is critical to today's world where the platform isn't that big a deal compared to driver skill and preparation. You may be able to take advantage of that mistake.