How to Prepare Your Mind and Machine For Your First Track Day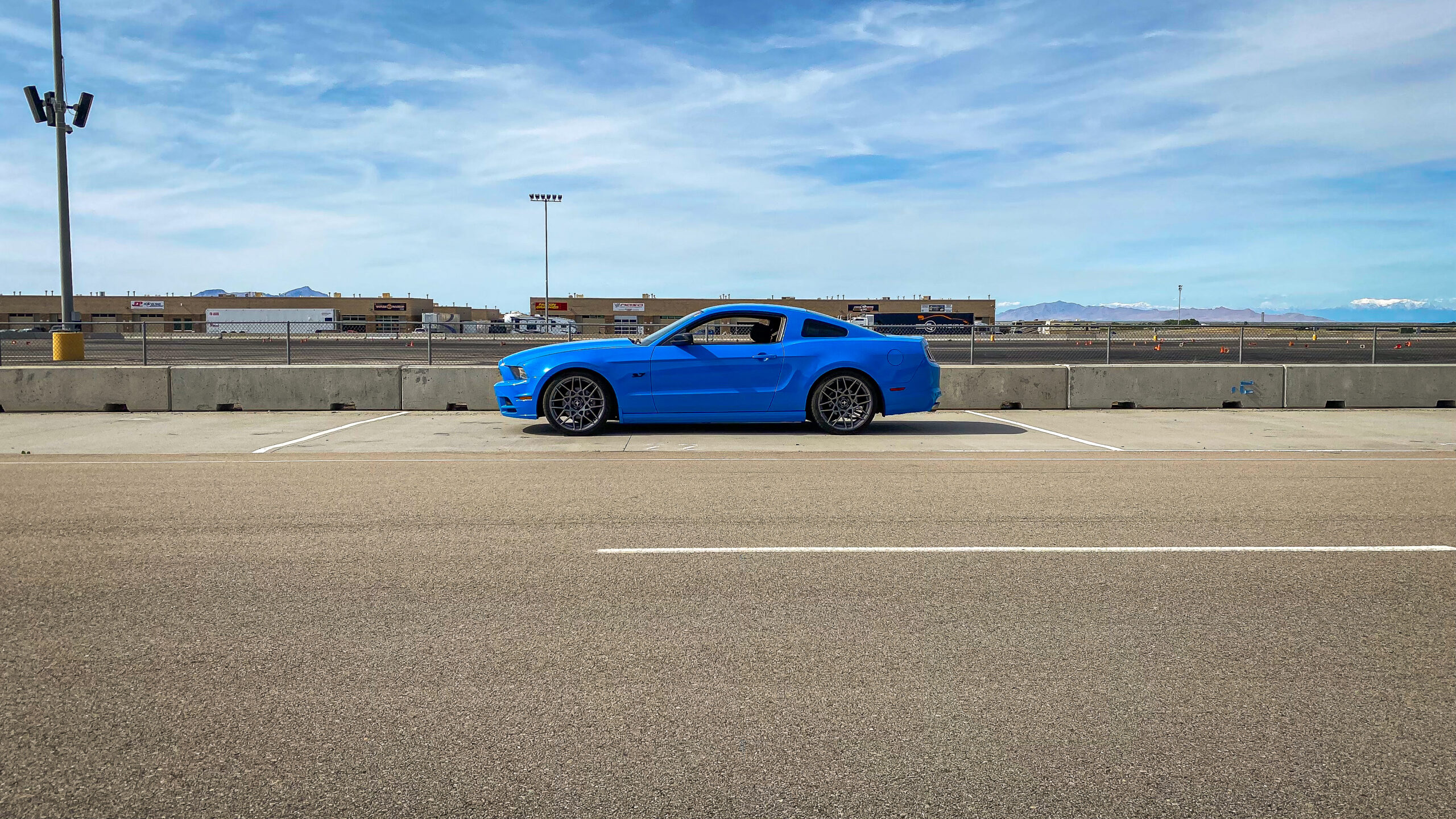 Photos & Story | Jeric Jaleco
You've entered a great crucible. Congrats on signing the digital sign-in sheet, and now it's time to ready up for your first-ever performance driving event, a right of passage for any octane-blooded enthusiast. Soon, you'll test your mettle and become the driver your driver's car deserves. However, I wouldn't kick back and start crossing off calendar days just yet.
There's plenty to do to truly prepare yourself mentally and mechanically, both outside and at the track. Heck, I'm no Joey Hand or Max Verstappen, but take it from me, a happy-go-lucky dunce who recently attended their first track day on a whim and a smidge underprepared. That said, here are three general reminders to get you set for your first track day.
Make Sure Your Chariot Is At Its Finest
To be allowed to drive, in addition to the safety of you and other drivers, every vehicle must pass a basic tech inspection. Of course, some organizers may have stricter tech inspections than others. But overarching points anywhere you go are ensuring your brakes are up to snuff, things are torqued down properly, there's no loose junk to go flying around under G-forces, and you're not taking a dripping faucet of fluids onto the asphalt.
Have your car serviced, either at home or your shop of choice. Just make sure it's got fresh blood coursing through its engine block, as new oil delivers optimal protection and minimum breakdown under harsh, demanding loads. A well-oiled machine is especially important in a road course environment where you'll drive much harder than on public streets.
It's worth noting that, while not quite necessary on all cars attending casual HPDE days, heavier oil weights can better resist heat and hard loads, enabling them to maintain proper oil pressures and lubricity at high temperatures. If you find this a worthwhile route, research what other track rats have done to their specific cars and what oil weights they use. Typically, one step above the factory-recommended oil weight will suffice.
While an oil change is an order, you should service the brakes as needed. Such was the case with my 2013 Ford Mustang and its aftermarket front brakes that somehow ate themselves alive in less than a year, two weeks before my track event. That was a lesson for rookie me on the effects of aggressive performance pads and soft rotors. They bit savagely and held up to high temps on sweeping back roads at the expense of service life. So I ordered my dealership oil change with a side of off-the-shelf factory brakes, which proved surprisingly decent after three spirited laps and dreadful after four.
Lesson? Throw on a set of track-capable pads, or take it easy on the circuit with cooldowns if you must run street pads. Flush and refill your brake fluids with DOT 4 or higher for their improved resiliency at high temps and higher boiling points. DOT 4 will serve most casual apex predators quite well, but DOT 5 fluid is available if your ride demands even more.
Thankfully, a quality set of tires help compensate for many dynamic shortcomings, such as the then-year-old Pilot Sport 4S rubber on my Mustang. Fresh tires deliver more grip and predictable handling on circuit with less worry of blowing out or snapping loose due to aged, worn rubber. Ideally, investing in an extra set of track rubber or having separate sets of road and track tires is a wise decision, albeit a pricey one. Tires are perhaps the most expensive to-do list bullet to take care of, but they're also the most important aspect alongside brakes.
As for suspension, you don't need the fanciest hardware to have a blast at your first event, especially if your car pulls double duty as a grocery-getter. So don't ruin your commuter's road manners if lap times aren't in play. While I was already sporting upgraded suspension long before my car saw the pit lane, the most important task in this department was ensuring no hardware was loose or broken. So get under your vehicle, check for excessive play that could pose a safety hazard, and torque down any hard mounting points, such as wheel lug nuts, strut towers, and chassis bracing.
A quick stop at the alignment shop can also get your car in the proper disposition for attacking corners. Performance-oriented alignments can improve feedback, steering response, and grip, but the level of adjustment depends on the vehicle and what suspension hardware is equipped.
Don't Be Afraid To Ask For Help In The Paddock
Your suspension is tightened up, and the car is rocking fresh tires, brakes, and oil. Bingo! Mechanically wise, you're ready to rock. I hope you know what you're doing when you roll into the paddock because I surely didn't. But that's the best part about the car community, isn't it? It's a community. You're never short on faces to turn to for aid.
"Where do I park? Where do I stage for events? What's the proper racing line at this track?"
These questions run wild in your head at your first go-around. After all, a driver's meeting and that confirmation email can only tell you so much. But all can be answered by a friendly face or two if you ask. In the case of me and another first-timer looking to shake down his new-to-him Ariel Atom, our hands were guided by the friendliest of Boomer gearheads who, interestingly enough, came to autocross in a modified Hyundai Kona N.
Many times, it pays to respect your elders.
Kona Ed, as I called him, gave us space in his area of the paddock to ditch loose junk and taught us grassroots tricks, such as how to position your seat and lock the seatbelt into an impromptu harness (the latter is more for holding you against the seat rather than safety and is no replacement for real harnesses). He gave pointers about determining the line at any race track and how they use cones to highlight turn-in and apex points before closing his makeshift class with a rip around the autocross pad as we newbies were saddled shotgun.
Biggest lesson learned? The Kona N on Hankook track tires is a flaming-hot riot.
Other tidbits are bringing water and snacks, as you would for nearly any outdoor event, and a chair for simply lazing around the paddock. Almost every track day does helmet rentals, but ask, ask, ask. Just in case, however, Winding Road has got you covered with helmets of all price points for sale.
So say hi to folks and ask around for tips and tricks of their own. It'll put any anxiety at rest, and you may even make a couple of new acquaintances in the process.
Take It Easy. You're Not Senna (Just Have Fun!)
With your rental helmet donned and the cars rolling out of the pits for the first hot laps, it's time to show what you've got. But, uh, maybe don't go ten-tenths the entire time if it's your first crack at it. I mean it.
Your first session, no matter what, will always be brimming with anxiety. Your mind ceaselessly paces as it overanalyzes every corner and every tiny bump in the road. Palms sweat, and your heart pounds, even when you're not at full tilt.
Stop. Relax. Take a breather, and just ease into the groove, which I promise will come quickly and naturally in a well-sorted car. You're not chasing tenths nor battling for a position in qualifying. Remember that you're there to have fun as you learn the limits of yourself and your car. So instead, go however fast feels comfortable at first and gradually increase your pace, lap after lap.
If you think your car has a little more to give in its brakes, then take an extra half-breath bombing down the straightaway until diving on the pedal. If you feel your tires and suspension have more to show in that never-ending sweeper, squeeze another tenth of throttle to propel you around that bend. Repeat lap after lap until you've found a reasonable limit and are coming to grips with your car under stress. If you notice temps spike or brakes going soft, slow your roll and start cooling down. You wouldn't want to get black-flagged for blowing past corners and into the grass.
Such a warning seems as if it goes without saying, but I know and have seen plenty of folks with the gall to overdrive their cars to failure or, worst case scenario, an accident. Take your time to truly learn and become one with your vehicle rather than attempt to display dominance in a non-existent race.
Save the competitive spirit for time attack. Just have fun. I certainly had to, as the "beginner's" sessions meant that my glorified rental car had to share the tarmac with a C8 Corvette Z51 and a fellow newbie's Ariel Atom. Sometimes, there's no point in rivaling others, so just focus on yourself.
With these reminders, you should be imbued with a bit of extra know-how and, hopefully, some extra confidence going into your first HPDE day, so keep these tips in mind, and you're sure to be ready to rock! Ensure your ride is freshly serviced and in tip-top mechanical shape, ask any and all questions if you're unsure about anything, and remember to take it easy and build your speed in tandem with your confidence.
With patience and practice, that initial anxiety will be displaced by your newfound sense of heroism. The adrenaline overdose that comes with it is merely a fun plus! You worked hard enough as a car enthusiast to get to this point, so don't squander this opportunity by arriving underprepared. Now get out there and carve some corners – the apexes beckon.