How To Get What You Asked For: 189 Passes Per Race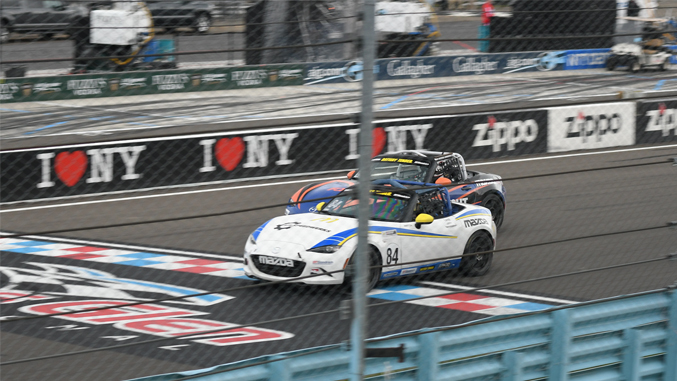 We were recently at the end-of-season banquet celebrating Battery Tender Global MX-5 Cup drivers, crew and officials. At the banquet, one of the IndyCar sanctioning body executives pointed out that MX-5 Cup had 2267 passes this season. As he said, tongue in cheek, "I think that's more passes than F1 has had since 1950".
Seriously, though, with 12 races on the calendar, MX-5 Cup has average 189 passes per race. With an average field of about 25 cars, that's eight passes per car per race. I think I'm safe in saying that is a lot of passing.
Having watched all the races for several years, I can explain. The MX-5 Cup formula is basically: a true spec car, rigorously enforced, with a field almost completely filled with talented drivers, running a car that enables drafting from several cars back. There is also the factor that many of the drivers come from club racing, where shorter races and less aero wake encourage passing at every opportunity (translation: in MX-5 there are more than a few passes that aren't strategically useful).
All this reinforces the observation that MX-5 Cup offers some of the most exciting racing in the country, start to finish. If you're interested in running MX-5 Cup in 2018, get on our Pro Racing list and we'll send you plenty of information about series costs, testing opportunities, cars for sale and driver development. Send your email address to Jeff Sexton: [email protected]