How Not To Work On Your Car: In The Dark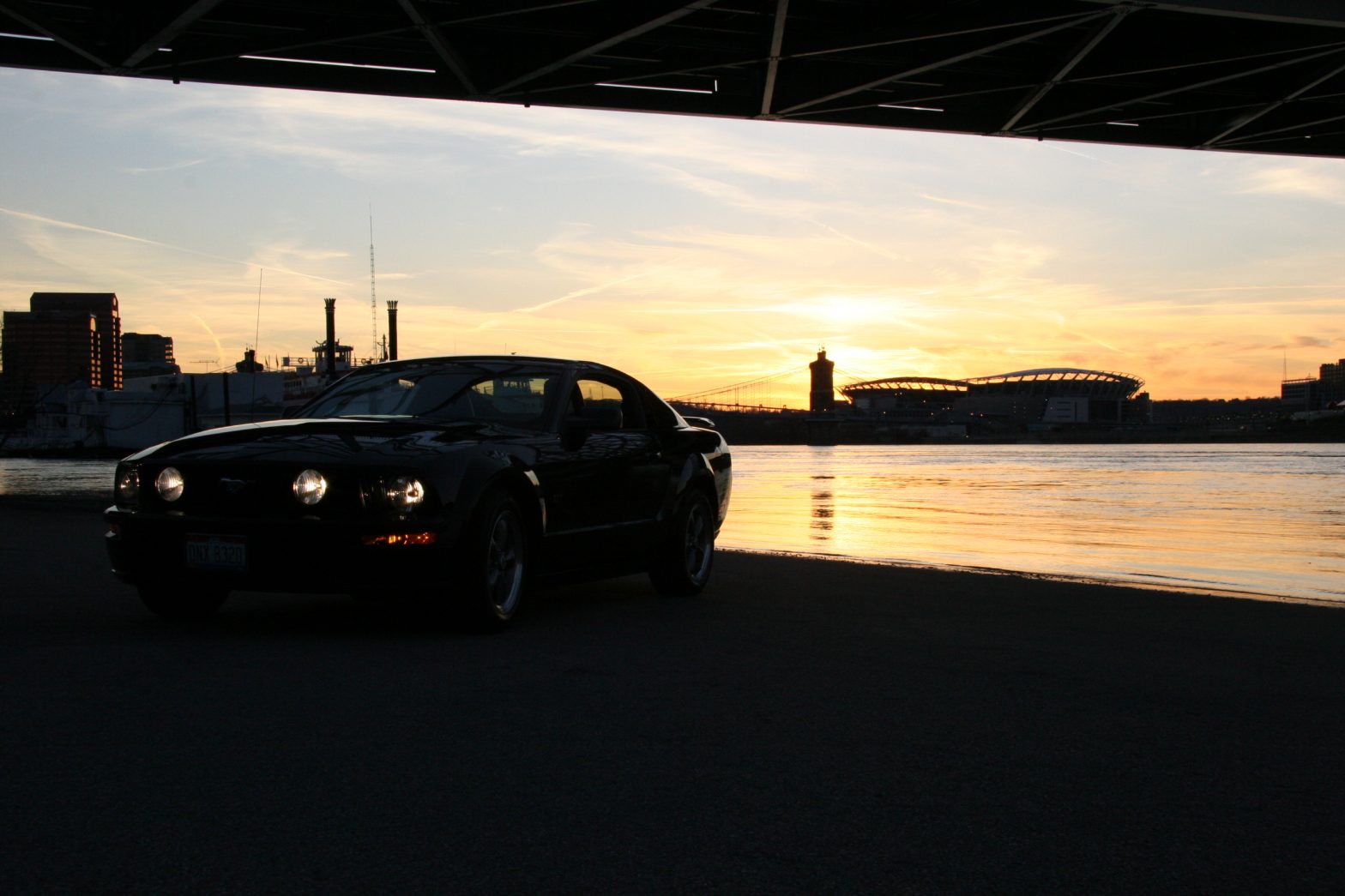 I'm very binary in my car detailing tendencies— it's either done really well or not done at all. I hate doing it if I don't have time to do it really well. Also, my car is black. It follows, then, that my car is usually really dirty, but, five to three percent of the time, it's really clean.
A few summers back I decided to purchase an orbital buffer and go over the whole car thoroughly. The job I was working at the time often left me with only a few hours of daylight after I got home. I was doing something like a ten step process and, at the rate things were going, it was going to be winter before I got finished.
I was determined to do this and to do it right so the first thing I did was to keep on working into the dark, guided by a couple incandescent lights on the garage (which, if you recall, does not have room for a car). When you detail a car in the dark, it's always a gamble what you're going to find in the morning. The plus side, I guess, is that paint doesn't look half as horrible in the dark.
This actually turned out to be a major folly on my part because good, direct light is the only way to see the array of swirls that I was trying to polish out of the car. I of course had no idea and figured that if the paint felt glassy smooth to the touch (it did) then it must be good.
At some point my dad suggested that I get a pair of those stereotypical yellow halogen work lights. You know, those ones that you see in movies and Call Of Duty. I went with the $35 Wal-Mart special and my life was instantly transformed. I could light up half the neighborhood. I had effectively bought 24/7 daylight. And as an unexpected bonus, I found that the 500-watt light bulbs doubled as space heaters for those detailing sessions that are both dark and cold.
Shortly though, it became clear that the work light's greatest asset was also its greatest flaw: it's really ridiculously bright. Like a giant spotlight draws people to a nightclub (do those actually work?), insects of all manner orbited the light. My favorite was a cicada that seemed to be riding an invisible amusement park centrifuge, except the safety mechanic for the ride had been unknowingly replaced by that Mayhem guy from the Allstate commercials. Every few revolutions his orbit's radius would get a bit too large and he would slam into the side of my car. So that was kind of annoying.
Even more annoying, however, was what I found when I looked at some of the previously "finished" panels under the halogens. They weren't finished at all.
Detailing my car in the dark, even with the assistance of the halogens, was a bad idea. There are various other car maintenance tasks better suited for sub-par lighting. Even so, I have to recommend against working in the dark if at all possible, and here's why: one of the reasons that I spend $30 and an hour of time to change my oil rather than taking it to Jiffy Lube for $20 is that it forces me to look around the engine bay and under the car. This way if something decides to start leaking I will know about it. The same goes for suspension or brake work. So, while I might get everything back together properly in the dark, I'm a lot less likely to notice a bit of brake fluid leaking or some oil film around the pan gasket. And my favorite gauge of project completion—the existence or lack of parts left over—is useless when parts can hide in shadows.
The work light is a double-edged sword. It does allow one to be more useful into the wee hours. But it actually encourages me to work into those wee hours—which goes against our established ban on working on your car when you're tired—where quality of work suffers as well. The lights are probably a good thing to have for emergencies, but it's still best to just get stuff done during the day.
+ How Not To Work On Your Car: When You're Tired
+ How Not To Work On Your Car: Too Far From Your Tools