Green Hornet's Black Beauty Up For Auction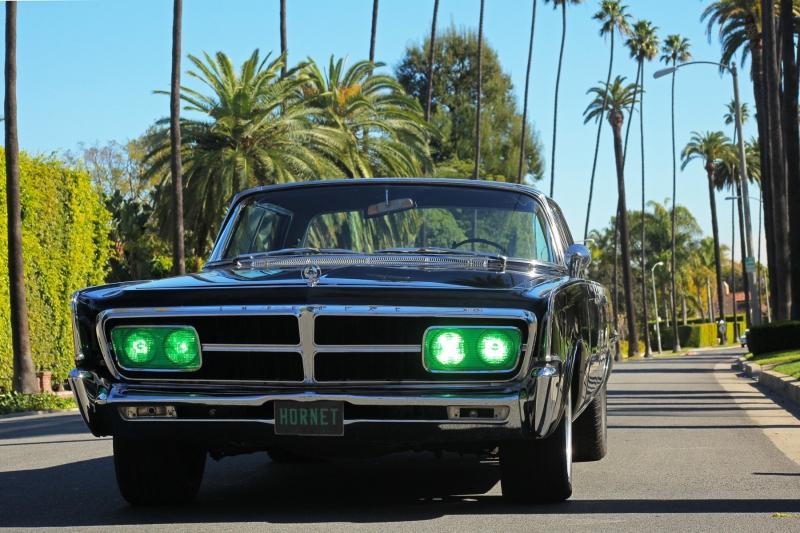 Did you see the
Green Hornet
? No? Neither did we. The 2011 big screen remake of the classic radio and TV series, starring Seth Rogen, Jay Chou, Cameron Diaz, and Christoph Waltz was a critical failure (although it did gross $227,817,000 worldwide on a $120-million budget). One aspect of the film that didn't fail was the starring car, the gorgeous Black Beauty, played by a cadre of 1965 Imperial Crown sedans. The lead car is now being
put up for auction
.
While this Imperial Crown doesn't have the missiles and machine guns of the movie car, it is the sole car to survive production. As the "hero" car, the exterior is in immaculate condition, complete with styling mods made for the film. The interior looks fine, although the engine bay looks like it may need some TLC.
Speaking of the engine bay, it's home to a 413-cubic-inch V-8, complete with a four-barrel carb. Power steering, brakes, windows, and an electric clock all come standard.
The auction starts in just a few hours, and this particular Imperial is expected to go for $40,000 and $60,000. And if you really want to look the part,
there's also a Kato costume up for sale
too.