Graphed: Top Speeds Of The Porsche 911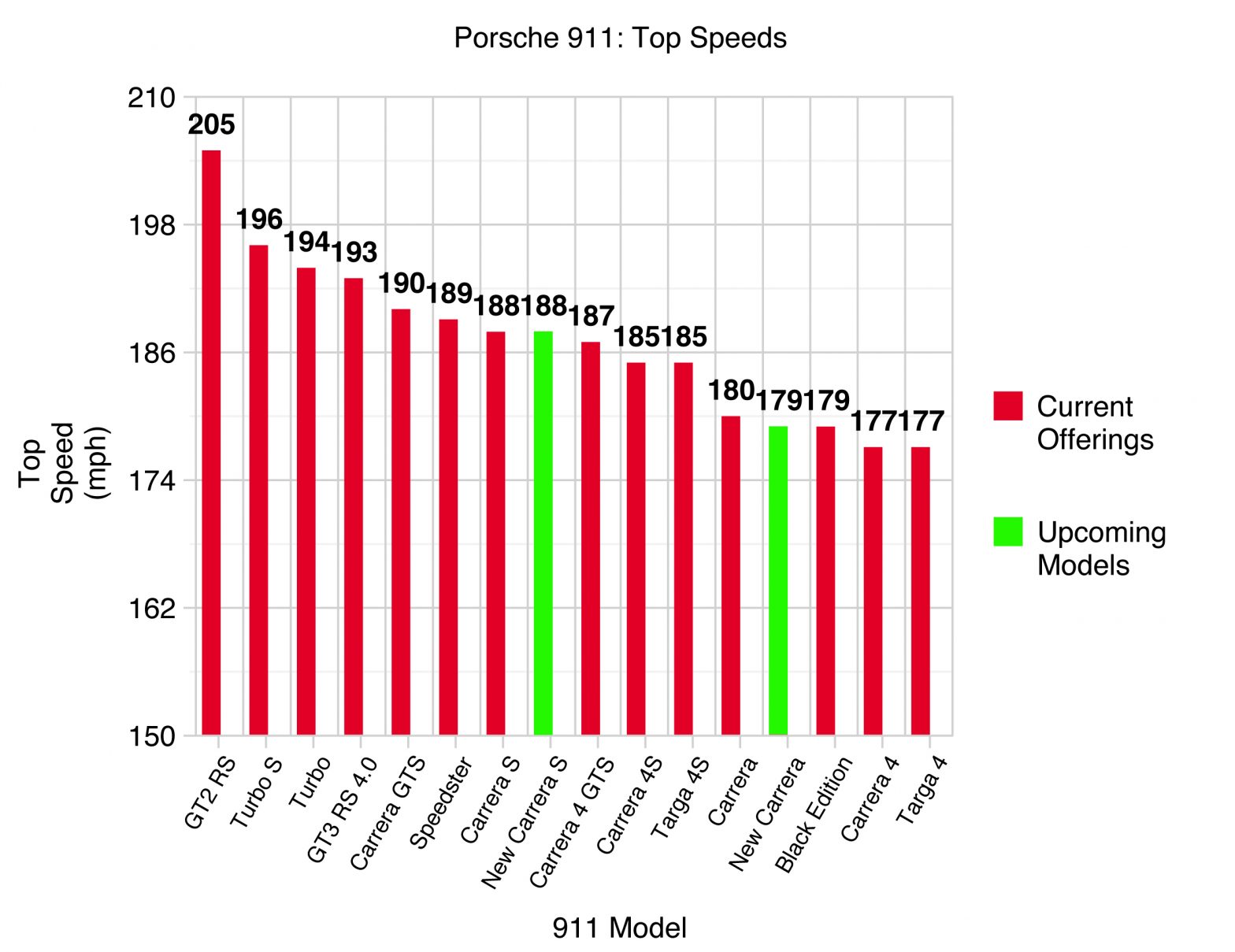 The Porsche 911 looks and handles great, but a big part of the car's iconic appeal it in its outright speed. For most practical purposes, we measure speed in acceleration, usually some 0-60 figure. When we want to measure a car's upper limits, though, we like to look at its top speed.
There are a lot of different versions of the 911 on sale today, all with different driving characters and performance figures. We thought we'd take a look at the top speeds of these different models, and offer them up in this here graph.
Also, with the recent announcement of the
2012 Porsche 911
, we threw in the new Carrera's (and Carrera S's) top speeds in the mix, shown in green. So, what's the fastest production 911 on sale today? Are next year's models going to be any faster? Have a look.