Gear: Magnetic Finger Glove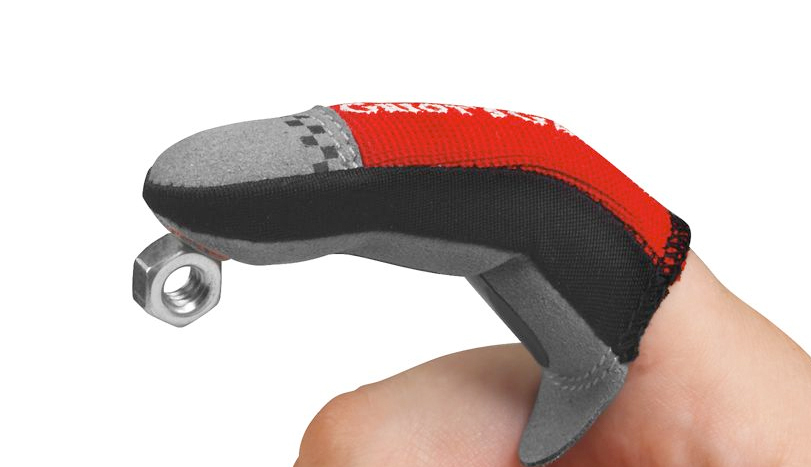 It's happened a thousand times; you reach deep into your engine bay or underneath your car to fasten a nut or bolt, and at the very limit of your reach, just as you're starting to fasten it, you drop it, never to be seen again. Griot's Garage has a solution: the Magnetic Finger Glove.
Not only does it help you hold on to ferrous objects, it can also help you pick up those ones you've dropped just out of reach. It's probably also good for party tricks, too. Either way, we want one (or several).