Gallery: RevoZport A45 AMG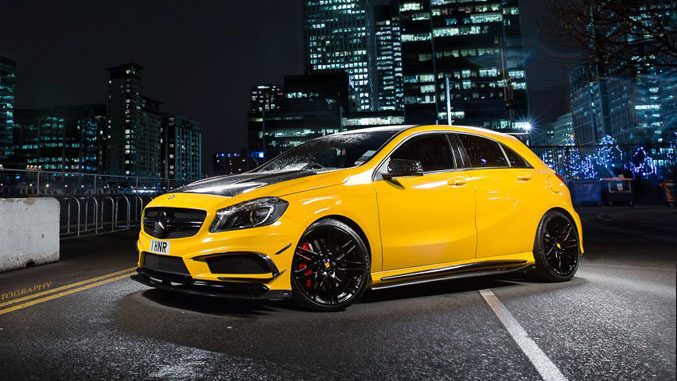 American fans of the
CLA45 AMG
who are longing for a 5-door hatchback version in the States may want to avert their eyes. What you see here is the A45 AMG which is, unfortunately, only available across the pond.
This particular example has been given a "Black Series" treatment by way of a yellow gloss wrap and a RevoZport body kit, which includes the aero vanes on the front bumper, splitter, a rear spoiler, rear diffuser, and other miscellaneous bits made to cheat the wind. Brabus supplies the wheels.
The A45 AMG is powered by a 2.0-liter turbocharged four-cylinder engine which generates 360 horsepower and 331 pound-feet of torque. That power is routed to all four wheels via Mercedes Benz's 4MATIC all-wheel drive system, propelling the A45 AMG from 0 to 60 mph in 4.6 seconds.
Images provided by Sam Moores Photography
www.sammoores.com
Facebook.com/sammooresphotography
Twitter/instagram:sammooresphoto