Gallery: Porsche LMK 917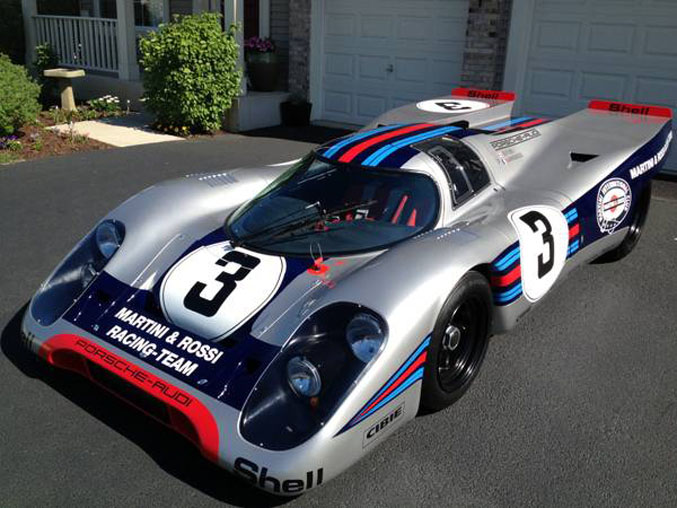 It's hard to determine what attracts us to this 917 replica more – the fact that this is the only Werkz Cars-built 917 that's clad in the 1971 Sebring-winning Martini livery, or the seemingly incongruous setting of the serene suburban America backdrop used for the photos. One thing's for sure – it's a pretty fantastic way to wake the neighbors. Or rather, it will be, once you add an engine and transmission.
For some, $159,000 might be a tough pill to swallow for a roller. Then again, if you want a brand new Porsche LMK 917 race car, your options are kind of limited, so maybe there's some justification there. Anyone got a source for a flat-12 for this beast?
The builder states that the chassis is powder coated chrome moly steel tube with a fiberglass body built to exact 1970 917K dimensions. Suspension is unequal length A-arm with adjustable Spax dampers. Braking is provided by AP Racing four pot disc brake calipers and Porsche drilled rotors, which are balanced front to back with a Tilton balance bar and dual master cylinders. Dunlop period racing tires (4.30/11.60-15 front; 5.30/15.00-15 rear) on custom centerlock alloy rims round out the period-correct look.
You want it? It's for sale in Wichita, Kansas at this very moment. Hop on over to
WerkzCars
for more details.