Gallery: 1959 Ferrari 250 GT Cabriolet Series I by Pinin Farina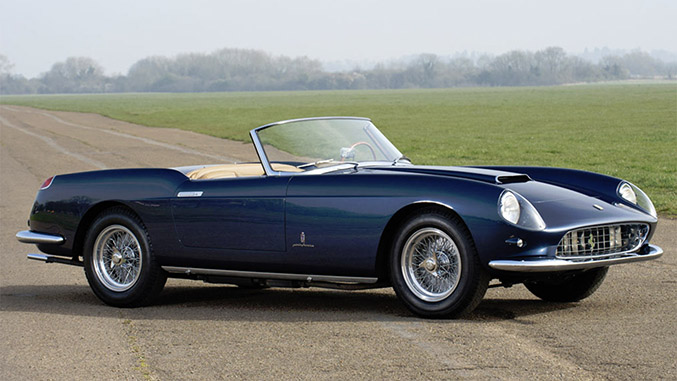 The Pinin Farina-bodied cabriolet that Ferrari introduced at the Geneva Motor Show in March 1957 was not only heralded as a triumph in design for its timeless shape, but it was also the car that marked a new chapter in Maranello history as the company's first series-produced open-top model.
While the first four examples were essentially prototypes that visibly varied, sometimes referred to as the Pinin Farina Spiders, the next thirty-six cars were far more uniform in design. However, despite being the first series-built Ferrari convertible, many experts still consider the Series I Cabriolets to be virtual one-offs, as they were constructed in Pinin Farina's custom shop rather than on the Ferrari factory floor. Each varied significantly enough from example to example to support such a contention.
With 240 bhp generated by its 3.0-liter, SOHC V-12 engine and a four-speed manual transmission to send the power to the wheels, the 250 GT Cabriolet Series I makes for a spirited drive. Utilizing independent front suspension with unequal length A-arms and coil springs, a live rear axle with semi-elliptic leaf springs and parallel trailing arms, and four-wheel hydraulic drum brakes, its mechanicals were considered state of the art for its time.
This particular example is especially notable as it was the last Series I Cabriolet to feature covered headlamps and it was an official New York Auto Show car that was owned previously by two luminaries in sports car racing, William McKelvy and Bob Grossman.
Although it no longer wears the original Rosso Corsa paint and white Connolly leather interior, it has been refinished with an elegant shade of dark blue that benefits its re-trimmed interior.
If you have the means and desire to do so, you can put this 250 GT Cabriolet Series I in your very own garage, as it will be up for bid at RM Auctions in Monaco on May 10th, and you can find additional information about the car on its
auction page
.