Friday Videos: Jet-Powered Cars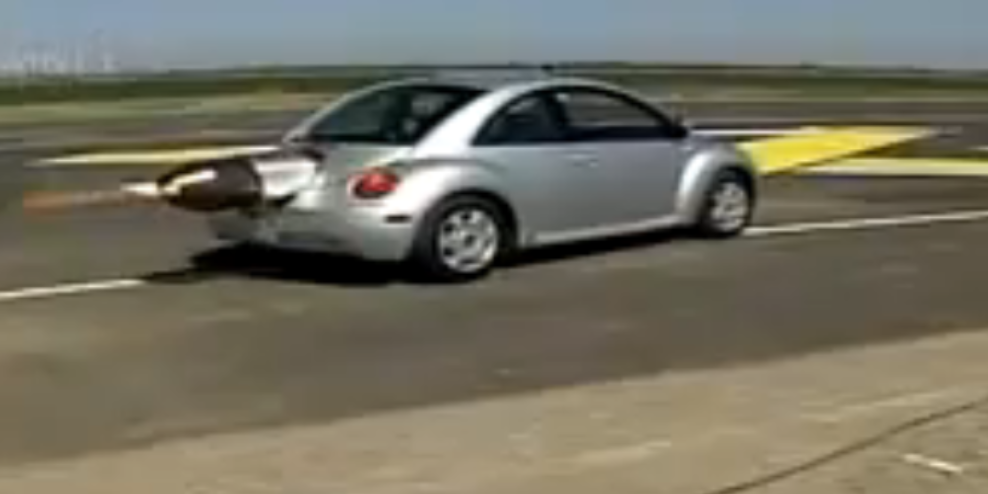 Happy Friday, folks. We were going to show you a video of an attempt to jump a jet-powered Lincoln Continental from Canada over the St. Lawrence River into the US, but embedding was disabled. Instead, we bring you some other jet cars.
The first is this jet-powered Volkswagen New Beetle, featured on Late Night With David Letterman:
Second, check out this decidedly more badass jet-powered radio-controlled car called the Marjet:
Oh, your ears aren't bleeding yet? Then you might enjoy this jet-powered go-kart:
Now go out and build something jet-powered, then drive it and film it.