Found On Craigslist: 1979 Jeep CJ5 Golden Eagle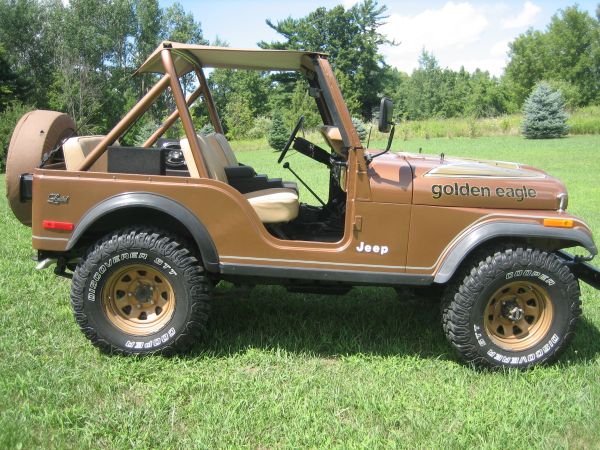 Here's an interesting observation about the cultural heritage of 1970s America—everyone seems to love it. At least, if you're a young enough Gen Xer or any kind of Gen Yer, you probably don't have enough working knowledge of that decade of kitsch, glitter, and visible chest hair to view its artifacts with anything short of bemused glee.
Which brings us to this week's Craigslist find—that's the CL page for Metro Detroit, the single best CL for cars in the free world—a
very nicely resorted/updated CJ5 Golden Eagle
that should press all of your 1970s love buttons. From the golden brown bodywork with matching wheels, the functional and hip, very spartan interior, to the massive and cartoonish eponymous eagle out front, this Jeep sings a retro tune that we all love to hum. Sadly, there's no mention of
Daisy Duke
being included.
Subtle? No way. A money pit? Ah, almost certainly. Worth the $11,500 asking price? Well, we'd obviously try to get the seller down some, but then again, this thing is a sure-fire chick-slayer, which is really hard to put a price on.