Ford Mustang Raptor: Yes, They Should Build It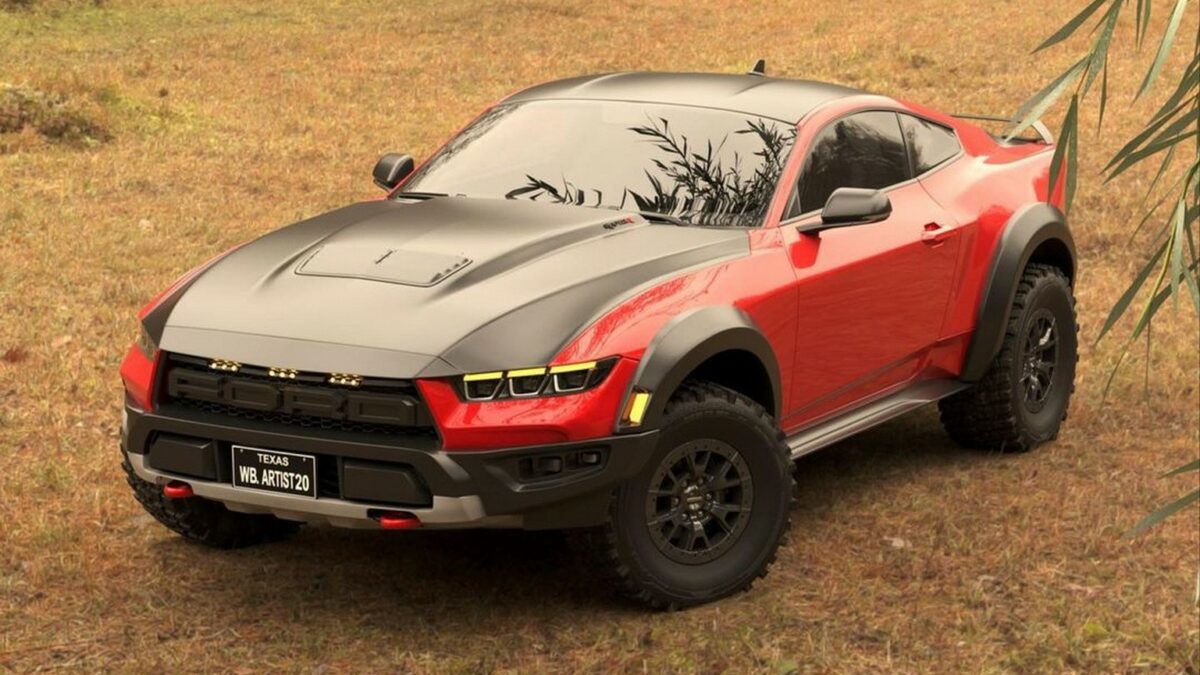 Last year, Lamborghini announced the Huracán Sterrato, the 600 hp off-road beast.  Then Porsche followed suit with their $225k 911 Dakar Homage.  Feeling left out, perhaps Ford should join the off-road race with their own product?  Enter the Ford Mustang Raptor R concept.
The Ford Mustang has been an iconic part of American muscle car history for decades, with its sleek and aggressive design capturing the hearts of car enthusiasts worldwide. But what if the Mustang could be transformed into an off-road beast? That's exactly what independent digital artist Oscar Vargas envisioned with his Ford Mustang Raptor R concept.
Using the all-new S650 generation of the Mustang as a base, Vargas collaborated with Stewart Webb to create a Mustang that is worthy of the Raptor badge. The result is a digital-only concept that looks ready to conquer the outback, with a revised suspension and a new set of wheels shod in beefy A/T tires.
The Ford Mustang Raptor R sits a lot higher than the stock model, thanks to wide fender extensions with integrated marker lights that cover the wider tracks and connect through protective side sills. At the front, a bespoke bumper similar to the one on the Ford Ranger Raptor has been added, finished in unpainted plastic with an aluminum-style skid plate and recovery points. The grille features the signature Ford lettering and extra LEDs, while the black-painted bulged hood hints at a powerful V8 engine.
The rear end of the Ford Mustang Raptor R gains a new wing, a skid plate between the quad tailpipes, and Ford RaptoR lettering on the trunk. A similar matte-black finish has been added to the roof and tailgate, completing the rugged look of this off-road-prepped muscle car.
While it's highly unlikely for the brand to create an official Ford Mustang Raptor, the Mustang Raptor R concept shows what the future of off-road sportscars could look like. The Raptor family by Ford Performance currently includes the Ranger, the F-150, and the Bronco. However, with the Mustang Raptor R concept, fans of the Mustang can dream of taking their beloved muscle car off-road and tackling even the roughest terrain.