Flip This Car Extra: The Short List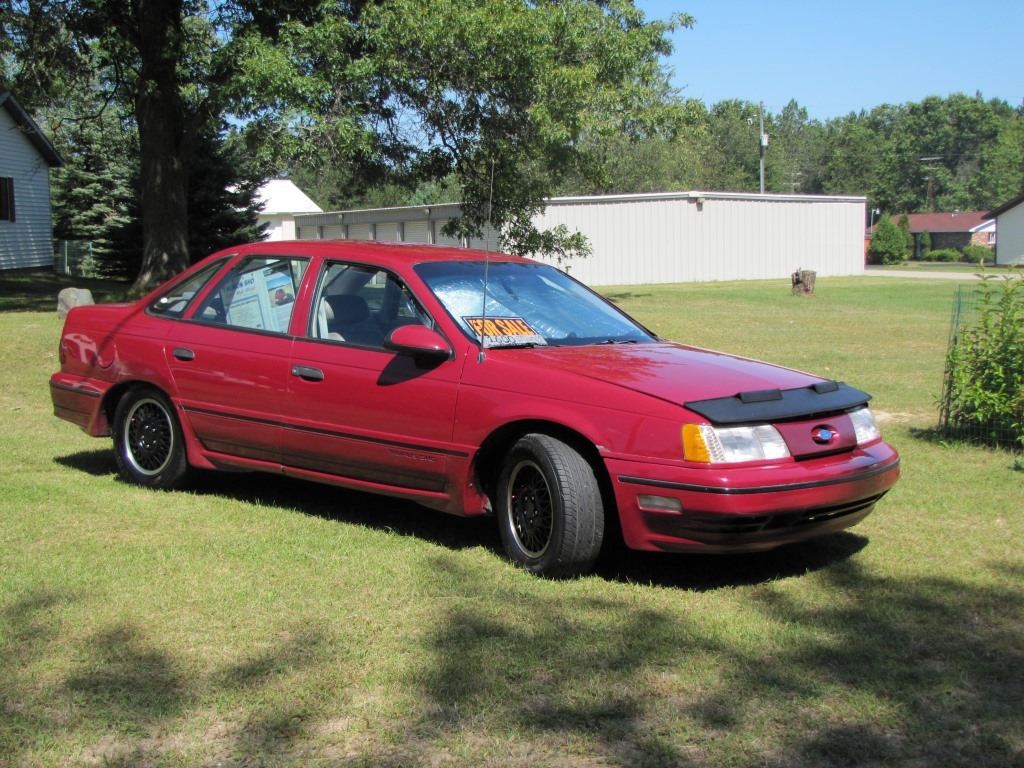 Alas, this isn't the much-anticipated part six of the 1989 Taurus SHO saga. In fact, the Old '89 is still resting in the driveway, now officially past my target sale date of Labor Day. It's all good, however—I've had some strong interest and I suspect the SHO will have a new home soon. All the juicy details of the final few weeks will of course be revealed in part six, and if you'd like a Flip This Car recap,
revisiting part five should fill in all the blanks.
In the meantime, I have some car shopping to do.
Here's the part where I really, really like my job, because in the end, we're all just a crazy bunch of gearheads looking to satisfy our automotive cravings, and I'm now asking for your help. The only thing better than shopping for a car is bringing all your car-loving friends along to shop with you, and since this series began, it has become very clear just how passionate Winding Road readers are regarding this little adventure. I'm sincere when I say I wish I could pile everyone into a bus, hook up an empty car trailer, and go road tripping across the country for the perfect barn find. In fact, that's such an epic idea that I added it to my 100 things to do before I die list, right between attend a WRC event in Finland and make out with Alyson Hannigan. But since I don't own any buses (and since Aly hasn't yet returned my calls) I'll have to rely on the internet for automotive camaraderie, at least this time around.
The Flip This Car forum
has been positively inundated with suggestions on the next inexpensive ride—thank you all for the input and trust me when I say I've read all the posts. The past few weeks have found me investing some serious time searching out some of those potential FTC subjects, and to that end, I have a short list of cars currently in my sights. Some of the cars are turn-key ready, while others are, well, requiring a bit of care before venturing down the open road. Since you all have been such a vocal audience for this series, it seems only fair to keep you in the loop, so check out the following cars and let me know what you think about these current choices.
1992 Eagle Talon TSi AWD
Five-speed manual transmission, mileage unknown. Has a swapped engine that's leaking quite a bit of oil, drives a bit rough, has an aftermarket turbo, a bazillion gauges in the A-pillar, and shows signs that it has lived a hard life. It also stretches my budget to the max. This is definitely the temptation versus potential nightmare car.
Pros: 4G63, all-wheel drive turbo, major fun factor.
Cons: Looks like it has been ridden hard and put away wet, shows some questionable shade-tree work, could be a tough car to flip, especially if it blows up while I'm driving it.
1995 Subaru Legacy wagon
Manual transmission, 215,000 miles but actually runs and drives very good. Seems like a solid car, and though it's not a performance-oriented ride, all-wheel drive plus a manual tranny is still entertaining. And hey, perhaps a turbo could find its way to the engine. Like the Eagle, this one also stretches the budget.
Pros: Five-speed manual, all-wheel drive, boxer growl, wagon utility.
Cons: 215,000 miles will make for a very tough resale, not to mention the pucker factor any time I go more than 100 miles from home. Not really an enthusiast machine, the fun factor could wear quickly, and not everyone thinks wagons are as cool as I do.
1990 Pontiac Turbo Grand Prix
The rarest FTC candidate I've found yet; it looks good and runs fine. 146,000 miles, lightly modified, just had a tranny rebuild, and the current owner is an enthusiast who appears to have taken proper care of the car. Stretches the budget to the max, but it's pretty much turn-key ready.
Pros: Super rare, good looks, turbo V-6 fun with factory tuning from ASC/McLaren, good handling, fully loaded (including a heads up display) seems to be in good order, ready to drive right now.
Cons: Super rare (hard to track down parts), automatic trans, 146k on a turbo still makes me nervous, leaves no wiggle room in the budget.
1988 Subaru GL wagon, 4WD five-speed
This was another person's project car that, well, needs finishing. It's missing the engine, but the owner has two to go with the car. The body is good, but obviously there's no way to test drive it to verify anything else. Could be purchased for a song, but could require all the king's horses and all the king's men to get it back together again.
Pros: Another quirky Subie wagon with a manual tranny and 4WD (not full-time AWD), body and interior look good, cheap to get.
Cons: Quintessential basket case without an engine, would require expertise outside my pay grade to get it going, could become very costly if there are hidden problems.
1998 Ford Escort ZX2
Manual transmission, 128,000 miles makes this car the "youngest" on the list. Not particularly awe inspiring but kind of entertaining with the five-speed and the 2.0-liter Zetec engine. It looks decent and drives good, and it doesn't stress the budget, leaving room for some work and/or fun mods. My spider sense tells me this car stands a good chance to be flipped for a healthy profit, but if it's not much fun to drive, what's the point?
Pros: Priced right, lower mileage, five-speed, frugal at the pump, could make for a good flip.
Cons: It's still an Escort, minimal fun factor that could wear out quickly.
1994 Buick Roadmaster sedan
Yes, it's a boat. But it's a boat with the LT1 350 V-8, so it's actually kind of quick. It's advertised with 141,000 miles and recent suspension work. I haven't seen this one yet but having one of these big boats as a sleeper is something I've often considered. It would take the entire budget, but it sounds like it's turn-key ready.
Pros: Cop motor, cop suspension, cop tires, preferred parking at the local senior center.
Cons: Gets the same fuel mileage as a dump truck, more body roll than a drunk elephant, handles like a ballistic missile.
So, knowing what you know about Flip This Car, if you were in my position, which of these rides would you choose?