Driver Profile: Niki Lauda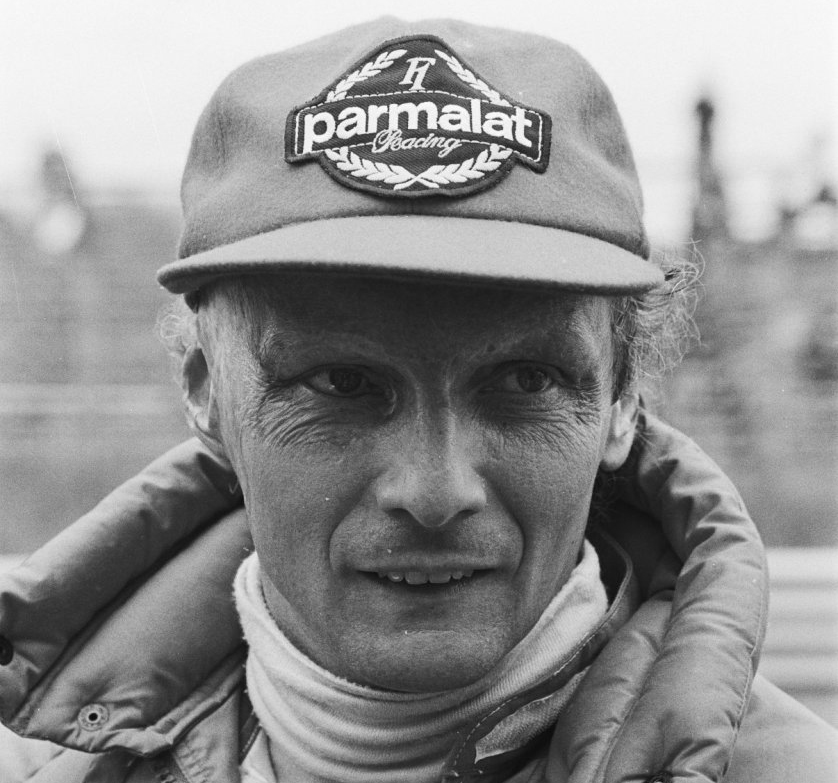 [photo credit: Hans van Dijk/Anefo]
Niki Lauda, born in Vienna, Austria in 1949, started racing cars despite his family's disapproval. He Joined Formula 2 in 1971 driving for March, and soon found himself driving for March's Formula 1 team. Lauda joined BRM's F1 team in 1973, and was eventually signed to Ferrari in 1974. He won his first Formula 1 championship with Ferrari in 1975.
A major turning point in Lauda's overall racing career came during the German Grand Prix at the Nurburgring on August 1, 1976. Lauda had been one of several drivers who saw the circuit as dangerous, and wanted it changed or removed from the schedule. "I simply don't think it's worth the risk,"
Lauda stated
. The race went on as scheduled in spite of his complaints.
On the second lap. Lauda's car crashed and burst into flames, leaving him trapped in the wreckage. Other drivers and a marshal pulled him out of the burning car, but Lauda had sustained serious burns on his head and wrists, had broken bones, and his lungs were damaged from inhaling toxic fumes. Friend and rival
James Hunt
went on to win the 1976 German Grand Prix.
Just weeks later, Lauda overcame the odds—and his own great fear—to finish fourth at Monza, head still bandaged and wounds still seeping.
Later at the end-of-season Japanese Grand Prix, Lauda led James Hunt in in the championship by three points. Lauda withdrew from the rain-soaked race on the second lap due to safety concerns and difficulty seeing. James Hunt ultimately won the title by a single point.
After winning another championship with Ferrari in 1977, then two unsuccessful seasons with Brabham, Niki Lauda Retired from racing, and focused on his charter airline business.
Lauda eventually
returned to Formula 1
in 1982 driving for McLaren. He won the 1984 championship by half a point of teammate Alain Prost. After a disappointing 1985 season, however, Niki Lauda retired from Formula 1 racing for good.
After his retirement
from driving, Lauda managed and eventually sold Lauda Air, started another airline called Niki, consulted for Ferrari, Managed Jaguar's Formula 1 team, wrote several books, provided television racing commentary, and, in 2012, becamenon-executive chairman of Mercedes AMG Petronas.