Detroit 2013: Ferrari F2012 F1 Car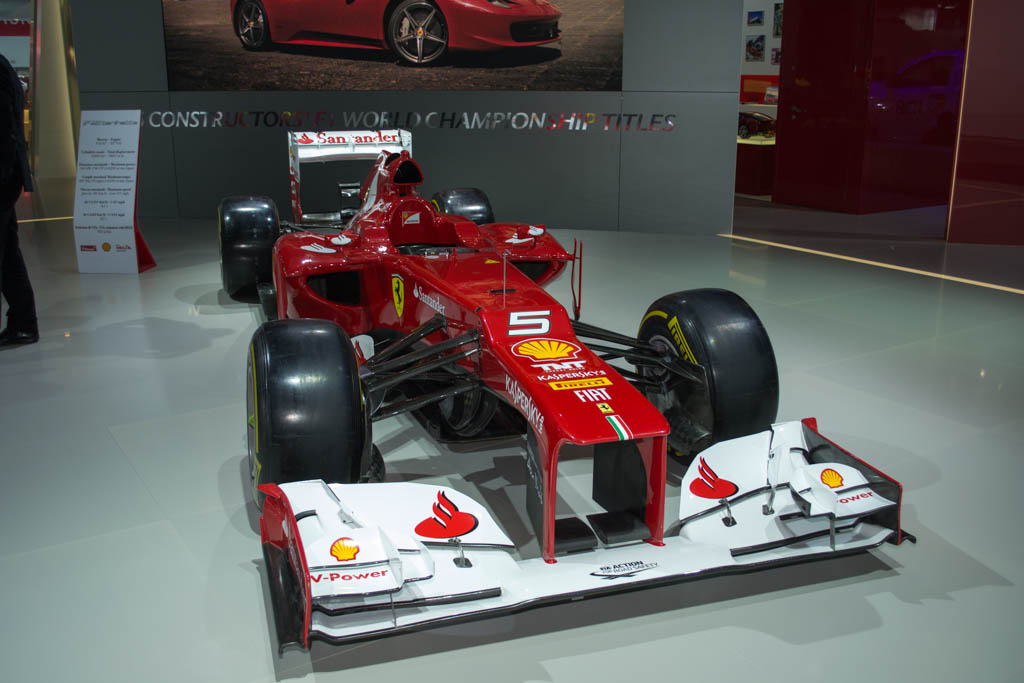 Under the watchful eye of what we think were undercover Carabinieri, we snapped a few photos of Ferrari's Formula 1 contender for the 2012 season.
The F2012 managed to record three wins and two poles at the hands of Fernando Alonso and Felipe Massa. It was remarkably reliable, retiring only three times, all of which were due to accidents. In the world of F1, that kind of mechanical reliability is exceedingly rare.
It carried Scuderia Ferrari to a distant second place in the World Constructor's Championship behind Red Bull Racing. In the Driver's Championship, Alonso piloted it to a second place finish, narrowly losing out to Sebastian Vettel.