CarTronics: Why Bowers & Wilkins Works In The Jaguar XJ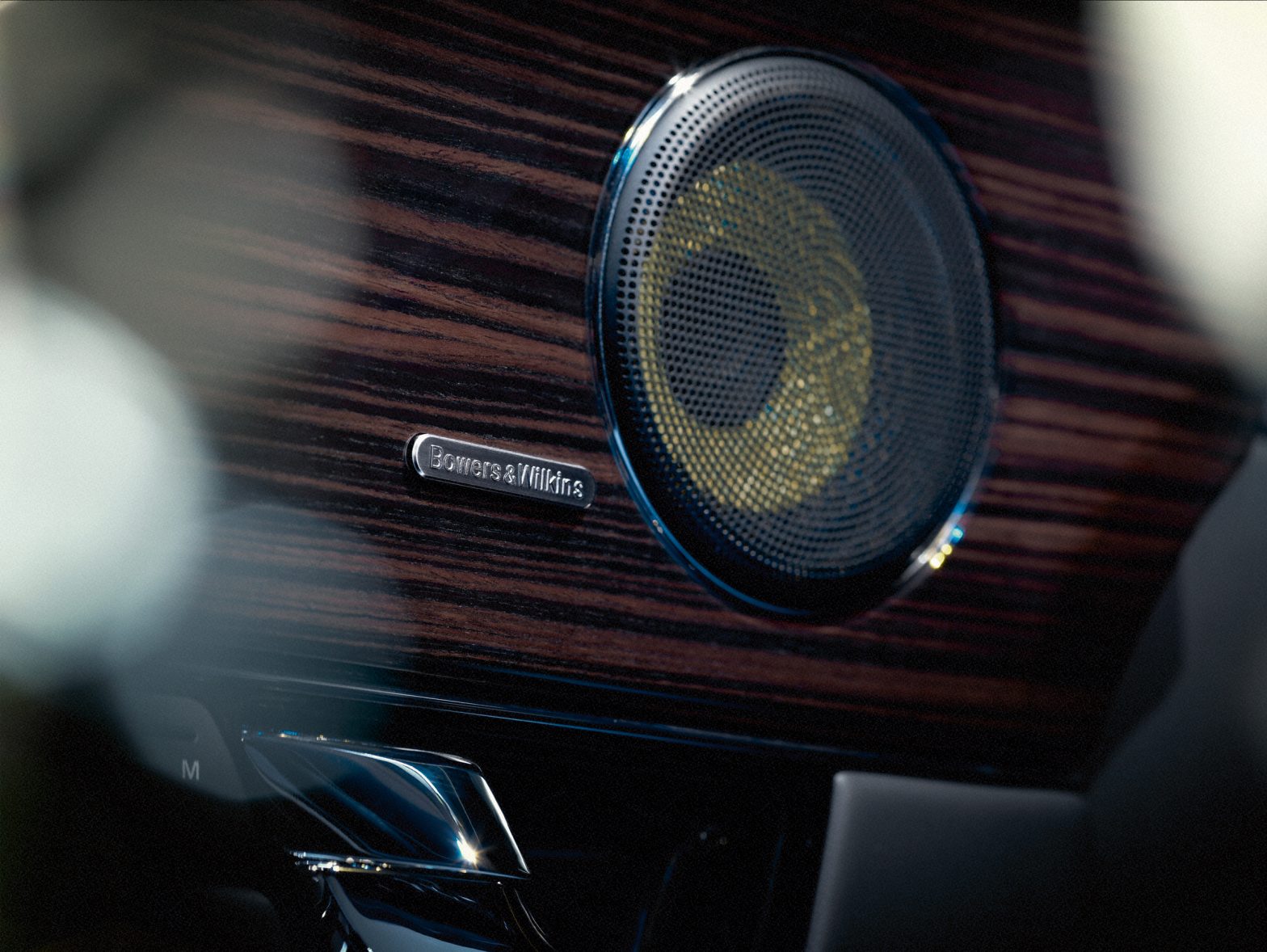 The 2011Jaguar XJ is the beneficiary of Bowers & Wilkins finest car audio effort yet, and our sister publication The Absolute Sound has taken a look at it to see if it really is something special.
The XJ's 7.1-channel surround based system deploys twenty transducers, which are in turn driven by 1200 watts of distributed power courtesy of car and home audio giant Harman International. Behind the menu-heavy, 12.3-inch TFT touch screen are some fairly advanced components and technologies. Included among them is the first application of Audyssey acoustic compensation to even out the inevitable bass and treble bumps from the car's strange un-concert-hall-like environment. The XJL can play standard CDs and radio as well as audio and video from iPod and USB memory stick, and can stream audio via Bluetooth. You can even watch a DVD movie provided you leave the vehicle in Park. In addition to the cabin audio, this system features three additional audio channels accessed through Unwired's Whitefire digital wireless headphones.
B&W claims, and our correspondent from The Absolute Sound concurs that, "The system goes quite ridiculously loud but more importantly is never stressed." For more of his detailed observations about this system click here.