Candela C-8 Hydrofoil Boat Features a Polestar Battery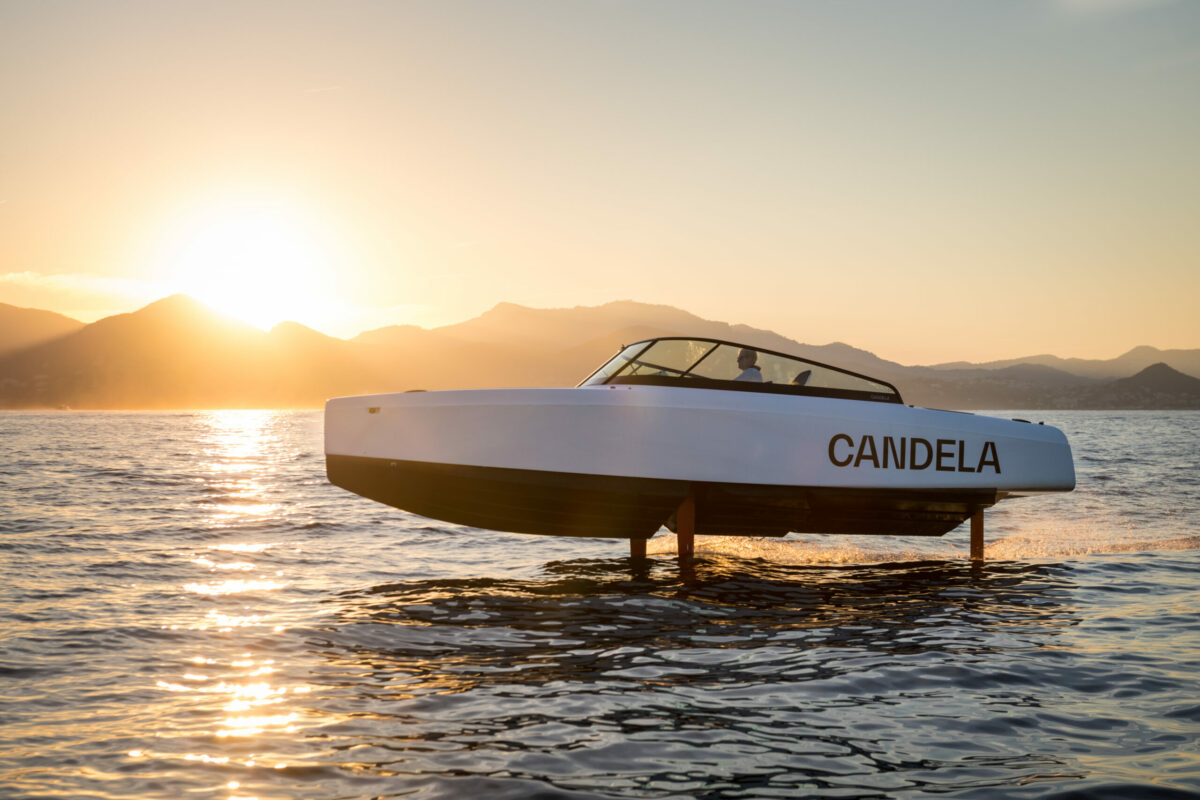 With the rapid rise of electric mobility, Swedish tech company Candela has launched its latest hydrofoil leisure boat, the Candela C-8. The C-8 is an 8.5-meter-long electric boat featuring a Polestar battery & DC charger, designed to bring electric boating to the mainstream market. Gustav Hasselskog, Candela's founder, and CEO stated that with the C-8, the company is pushing the technology to the next level while focusing on making a boat that has all the comforts you would expect.
At 290,000 euros excluding VAT, the C-8 is priced similarly to or lower than many fossil fuel high-end liesure powerboats in the same size range. However, once purchased, the C-8 is virtually free to own and use, as the cost of driving it is 95% lower than a combustion engine boat. This is thanks to the company's efficient hydrofoil system, which cuts energy consumption by 80% compared to conventional boats.
The Candela C-8 is equipped with the newly launched Candela C-POD direct-drive pod motor, which requires no oil changes or regular maintenance. The C-Pod is rated for 3,000 hours of service-free use, equivalent to 50-100 years of recreational boating, without any maintenance whatsoever  The Candela C-8 features a new and improved version of Candela's revolutionary hydrofoiling technology. The combination of the C-Pod and the hydrofoil system allows the C-8 to cruise for over 50 nautical miles on battery power at a speed of 22 knots. This makes it the most efficient powerboat ever.
The Candela C-8 is designed to be the first completely silent motorboat. The Flight controller automatically adjusts the foils to keep the boat level and steady, even in adverse weather conditions. The C-8 is equipped with true fly-by-wire steering and Autopilot features for a more relaxed driving experience over long distances. The C-8's stepped hull is designed to use very little energy from standstill up until 16 knots, at which point the boat becomes foilborne. This design optimization is achieved using advanced computational fluid dynamics.
Candela employs over 25 engineers from various fields, such as mechanical engineering, control systems, machine learning, software, electronic engineering, and hydrodynamic design. All sub-systems and software in C-8 are developed in-house, making for a seamless human-machine interaction.
The Candela C-8 offers an efficient, comfortable, and cost-effective way to explore the waterways, without sacrificing luxury or performance. Candela's engineering team has pushed the technology to the next level, making the C-8 the most efficient and refined powerboat on the market. With the C-8, Candela hopes to bring electric boating to the mainstream market, opening up new possibilities for eco-friendly leisure boating.