Buyer's Guide: Racing Gloves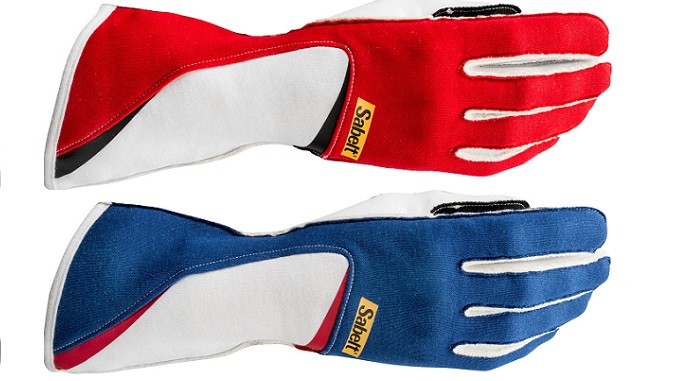 If you're going to go racing, you're going to need a good pair of gloves. Safety makes racing gloves obligatory, but how do you choose which pairs makes the most sense for your needs?
In this guide we'll cover some of the different variables you'll encounter when shopping for racing gloves and how best to determine which set is right for you.
If you have a question about racing gloves that hasn't been addressed here, shoot us your question in the comments and we'll be sure to update the guide with the applicable information.
What should I look for in terms of safety and certifications?
Keeping your hands protected is the first job of racing gloves. The level of protection required is ultimately a product of two main factors: which certifications you need, and how important your hands are to you. Most sanctioning bodies require either SFI or FIA safety standard certification. If a pair of gloves is designed to meet either or both of these standards, it will likely carry a tag stating such. If you aren't sure what SFI or FIA requirement you may need, check with your sanctioning body to ensure you end up with a pair of gloves that meets their certification requirements.
What are the special construction materials I should be aware of?
Also commonly found in racing suits, Nomex is a flame-resistant material similar to nylon, but with added rigidity and durability. Developed in the 1960s by DuPont, it is the most commonly used flame resistant material in glove construction.
Similar to Nomex, CarbonX is another fire-resistant material. Developed in the late 90s, CarbonX is less common than Nomex but is considered by many to be significantly more durable and fire resistant. However, that added protection comes at a cost of thicker material, which translates into more heat insulation on your hands while racing.
combat the issue of heat in both CarbonX and Nomex gloves, some designs utilize a temperature sensitive lining to help maintain comfort and keep your hands dry inside the gloves, which in turn improves your control and safety even more.
How can I ensure a good fit?
The best way to make sure you get a glove that fits well is to measure your hand using this chart. These sizes are standardized so if you measure your hand correctly, you should be able to buy with confidence knowing the gloves you order will fit properly. Additionally, some gloves also utilize either a Velcro strap or an elastic band at the wrist, like those on the Sparco Lap, to ensure a snug fit.
What about comfort?
There are essentially two schools of thought when it comes to comfort. One perspective is that the less glove there is, the more comfortable you'll be. While this might hold an acorn of truth in terms of heat retention, you're essentially trading your safety for your comfort, and that's a pretty serious gamble. The other side of the coin is that higher end gloves, while being thicker, can actually be more comfortable than thinner designs in many cases. Thicker gloves like the Alpinestars Tech 1ZX V2 address comfort by offering a pre-curved palm and finger design which both improves fit and reduces the potential for material bunching and resistance.
What are the different options for hand grip?
Grip design ranges widely between different brands and models, and what works best for you will likely be based on a confluence of variables rather than just the contact material used for grip. The shape of the glove, the construction material used, the stitching design, padding, and the actual grip design all play a role in a glove's ability to allow you to maintain a solid handle on the wheel. That said, leather patches are commonly used gripping material (which prioritizes longevity over feel), while some other gloves offer a silicon grip treatment such as this, and a few designs even provide both.
While it's difficult to quantify the "grippiness" of one design or material over another, this is again another aspect of racing gloves where you usually get what you pay for in terms of effectiveness and comfort, and seemingly minor features like thicker padding and additional thumb grip can make a big difference out on the track.
What about cuff types?
There are two different cuff options to consider. Wide cuff style gloves are designed to fit over the wrist of your suit, while the narrow cuff gloves are intended to be tucked into your suit. While most people tend to prefer wide cuffs (so the gloves go over the wrist area of the suit), it's simply a matter of personal preference.
How much should I expect to pay?
There's a wide range of gloves out there. If you swing by Auto Zone you can probably find a pair of work gloves for about $25. While that's better than nothing, gloves like those are not SFI or FIA certified and if your sanctioning body requires either of those certifications, you're going to be out of luck come race day. More to the point, when it comes to safety equipment, you're essentially bringing your own protection into question if you choose to buy on the cheap. Higher end gloves will fit better, grip better, have better ergonomics and protect you more effectively should the need arise. For gloves that carry SFI and/or FIA certification, prices range from about $90 to about $200.
What about cleaning?
There isn't one clear-cut universal method for cleaning your gloves. Even within a single manufacture this procedure can vary between one type of glove and another due to the materials used in each glove's construction. If your gloves come with cleaning instructions, those are obviously your best bet. If they do not, some have found that soaking gloves in a sink full of water and hand washing them with a non-abrasive cleanser like Cetaphil seems to do the trick. Again, follow the manufacturer's guidelines whenever possible.
Click here to start shopping for racing gloves in the Winding Road Racing store.