Brand New Classic: 1992 Ferrari 348 TB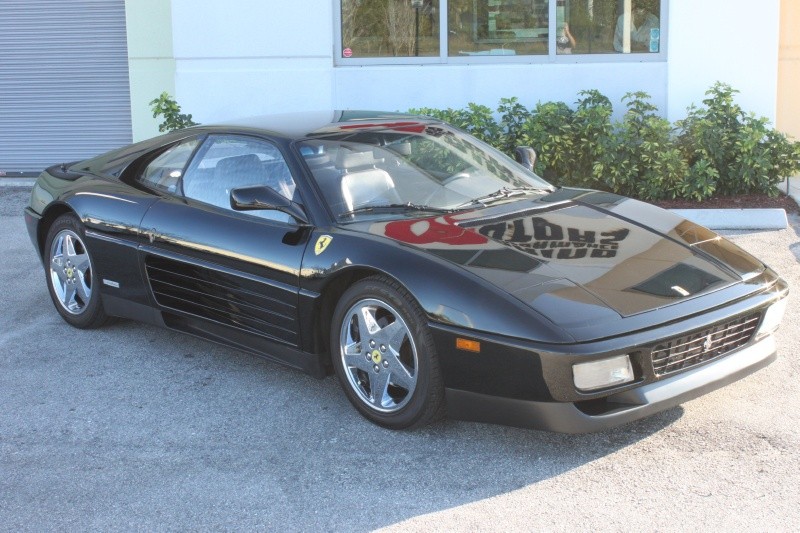 Brand New Classic is exactly what it sounds like; a feature about vehicles that have just crossed the magical 20-year mark, and are now considered classics (at least according to some definitions). Of course, 20 years a classic does not make. After all, who's going to argue that a 1992 Pontiac Sunbird deserves the title of classic? With that being said, feel free to chime in on whether our current car deserves to be a classic, along with any personal experiences you may have with it.
Let's be honest: most of us have at least thought of what it'd be like to own a Ferrari. Even if we couldn't justify snagging a brand new F12 or 458 Italia, the opportunity to own one of Maranello's finest stallions is a dream for most gearheads.
There are two problems with this dream. First, Ferraris by definition are not exactly affordable vehicles. Secondly, the models that are affordable come from a period when the company wasn't exactly at its best. A Mondial or 400i might wear the Cavallino Rampante, but with a zero-to-60 time in the six to seven second range, and looks that still scream Miami Vice, these cars aren't quite as desirable as cars from the 60s or more recent models.
That's why we think it's great that a new range of Ferraris are becoming classics. In particular, we have this ultra-clean 1992 348 TB. According to the official nomenclature, the 348 badging represents a 3.4-liter, V-8 engine, while the T is for the transversely mounted gearbox, and the B designated a hardtopped Berlinetta.
That mid-mounted V-8 delivers 300 horsepower and 238 pound-feet of torque to the rear wheels by way of a five-speed (gated!) manual gearbox. Those numbers aren't particularly impressive, but with a dry weight of just over 3000 pounds, the 348 could still scamper to 60 miles per hour in a not-embarrassing 5.6 seconds and top out at 171 miles per hour.
Just as important as the engine are the looks. The 348 represented Ferraris emergence from 80's design, with fewer of the strakes and square shapes that defined Reagan-era Fezzas like the 308, 328, and Testarossa. This is a cleaner design and while it still has some of that 80's glam, it's much more reserved in its execution.
The example listed here might be one of the nicest 348s out there. With just over 19,000 miles, it's been recently serviced, which should save the buyer some serious coin in the not-so-distant future. Our example is black-on-black, with a classy set of five-spoke, chrome wheels. From the extensive photo gallery, we really can't discern any sort of cosmetic imperfection, but we'd still suggest any potential buyer does their own due diligence.
If you're looking to add a sexy Italian to your life, this Ferrari, located in West Palm Beach, Florida could be it. There are eight days left on
the eBay auction
as of this writing, and the $24,000 reserve has not been met.