Blog: Living Without The Stick In The Acura TL SH-AWD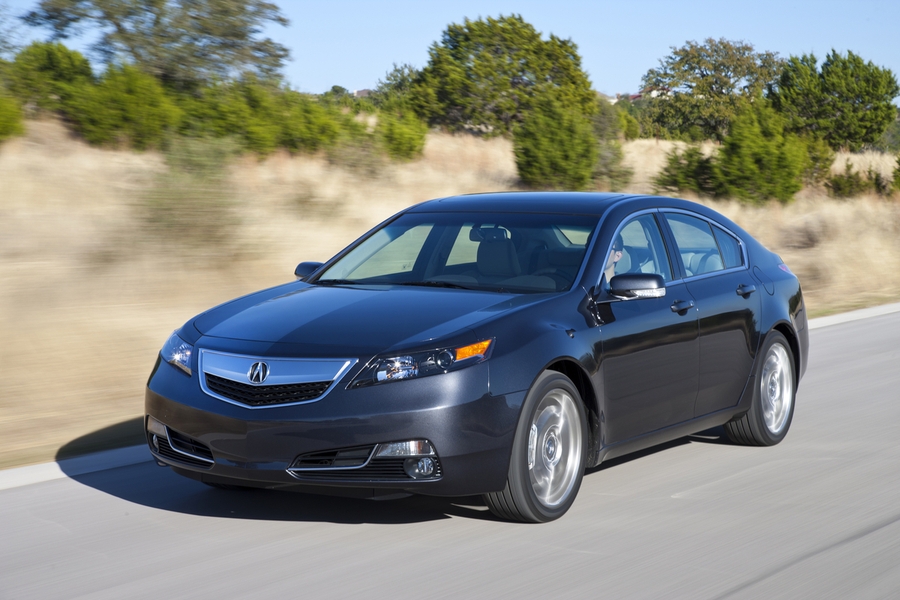 The Acura TL SH-AWD has one of the best manual gearboxes I've ever had the pleasure of using. I've previously described the shifter as a "magic wand." Combined with a light, easy clutch, shifting is such a joy, however quick, that I feared that sole maneuver was coloring my overall feeling for the TL, which is chiefly positive. A chance in a 2012 TL SH-AWD equipped with a six-speed automatic transmission would be my opportunity to find out.
First, I left the paddles alone and left the TL to shift on its own. Without having to think about that, I was more able to focus on some of the other aspects of the car. The ride is comfortable, yet the car is so good at pushing through corners under heavy load. This car really bites in, shifting power to the outside, rotating it nicely. The suspension manages to keep the car flat and stable. At higher speeds, the TL is willing to dart from one lane to another.
Another thing that struck me when I wasn't focusing on shifting was the amount of comfort the interior affords. The seats are supportive and nice to spend time in, and touch points and visual accents are pleasing. Temperatures were in the 90s when I had the car, so you can believe I was using the cooled seats quite a bit. They work fast over a broad surface area, and my passenger and I appreciated having them on hand. In fact, my friend, who hadn't previously sampled the TL, made note of how comfortable and aesthetically designed the cabin was. I had to agree.
When I started using the paddles, I was brought back into the driving experience. The shifts come on quick, more tuned toward a sporty response than a relaxed one. The addition of the sixth gear in the 2012 TL allowed me the always find the sweet spot in the rev range, just as I could with the manual-transmission-equipped version. The transmission never got finicky, and was happy to hold a gear, even while the tach needle bounced off the redline. I was very much in control of the car, rather than the other way around. Had I never known the fantastic feel of the six-speed manual, I would not have missed it.
The verdict: while the feeling of the manual is obviously far superior to anything else, the autobox doesn't let the TL down. It's still a tremendously good car to drive, with a nature that does an excellent job of balancing performance and comfort. The Acura TL SH-AWD is a driver's car, no matter where one's priorities lie, or how the car is configured.