Blog: Let Your Dad Drive The Audi TTS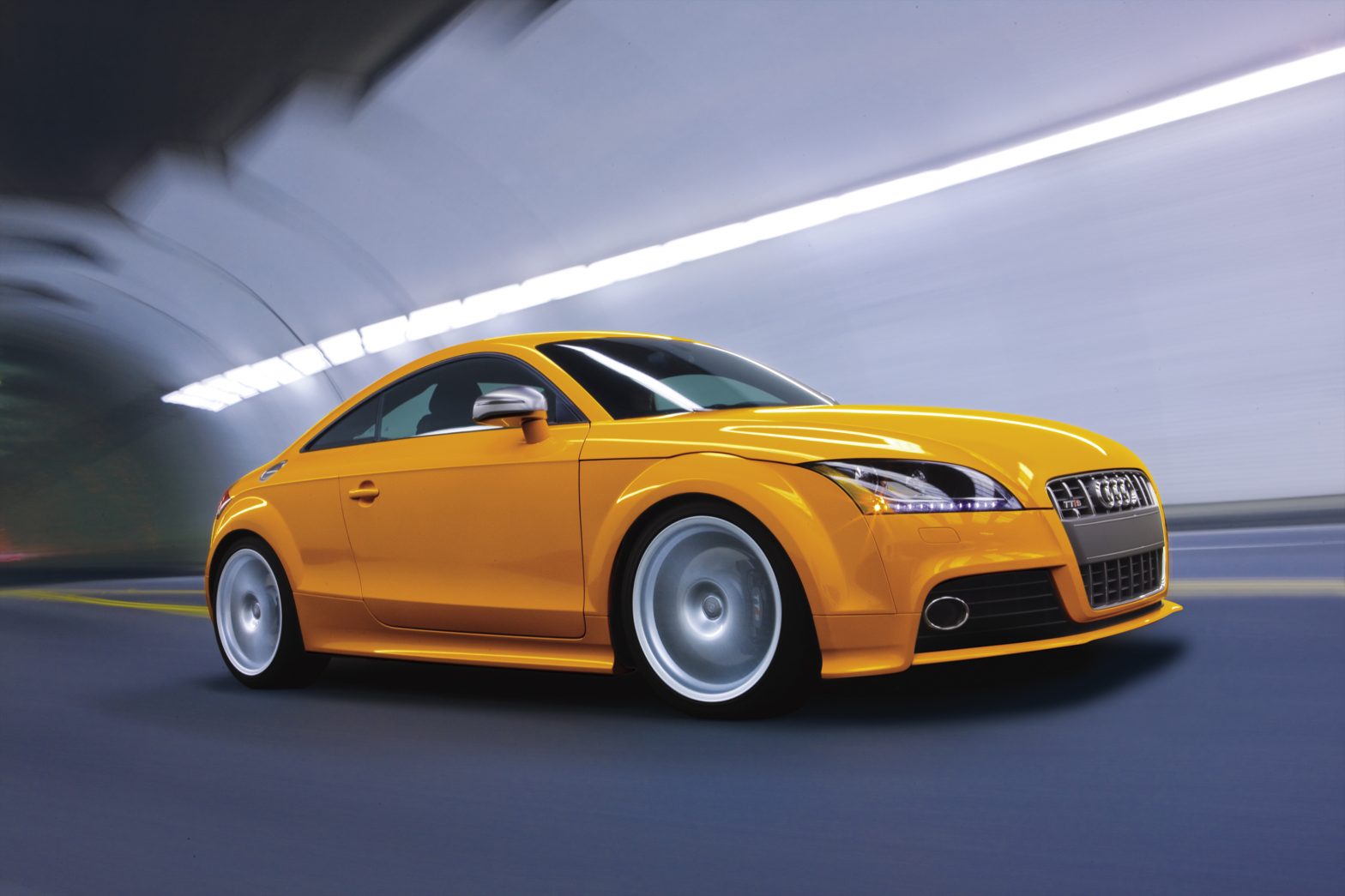 I was pretty lucky to have the Audi TTS as my test car for a weekend trip to see my folks and extended family recently, as it gave me the opportunity to log a lot of miles in a car that I've been hugely fond of.
I put hundreds of miles on a TTS Roadster more than year ago on a trip to Los Angeles—driving it immediately after attending the first drive program for the BMW Z4—and found the car to be insanely capable and grippy on some very challenging stretches of road. Of course, I've also driven the TTS around town here in Michigan enough to know that the Audi coupe can feel distinctly ordinary if one drives it at suburban speeds. The car has a really dramatic "boost zone," (not unexpected when you consider that the engine is pumping 265 horsepower out of just 2.0 liters of displacement) which means that pace, while attainable when you want it, never feels particularly easy.
In any event, considering I actually like turbo motors that have some quirks and character (so many of the newest turbos are so smooth that you might never guess that they make use of forced induction), I had a real gas pushing the TTS along some of the roads that run along Lake Michigan near my hometown. Quattro grip never really allows the coupe to come unstuck in the corners, while the short wheelbase makes the car very willing to turn into them. Fun stuff.
And yet, because of my history with the car, the overall TTS experience lacked just a little bit of freshness. Familiarity breeds contempt, and all that, which is why I'm particularly pleased that I gave my dad (pictured right) a turn at the flat-bottomed wheel.
A quick bit of history here; Dad isn't really much of a car guy. He likes and appreciates new cars well enough, especially when I bring something fancy (re: expensive) home, but he has never been one to delve into the depths of driver-focused fun. He's owned a fair string of interesting cars over the course of his life (Triumph TR6, MKI Toyota Celica, and the Bronco II that I fell strangely in love with when I was a kid), but over the last decade or so he has fallen into a regrettable Buick habit, and generally lists a "nice ride" as his number one priority. Not exactly a thoroughbred racer then.
So, when I offered Mr. Miersma a short stint with the TTS, I didn't really know what to expect. Turns out that he likes the whole speed/power thing as much as the next guy, and with very little coaxing I had him taking a hard, fast corner, shifting aggressively through the gears with Audi's excellent DSG, and even trying out the launch control on an abandoned stretch of back road. He was thrilled, floored, gassed, and tickled pink.
He loved the TTS. No hint of critical, "this is good, but probably not great" thinking that I might have written out about the sports car, just pure and unabashed joy at driving the thing. Two weeks later, at a big family holiday party, I overheard him, on multiple occasions, telling the story of testing out launch control.
The whole experience was a good lesson in context for me: while I understand that it's critical for good car writers to have deep, comparative experience, it's also good to remember that being hypercritical isn't usually relevant for a lot of readers. Cars are fun, even when they're not Ferrari-level fun. And a few fast miles in an Audi TTS are as good as a week in an R8 to those who are open to the simple joy of pleasure driving. Thanks, Dad.